5 Practical Gift Ideas For Christening That May Prove To Be The Best For Your Inaanak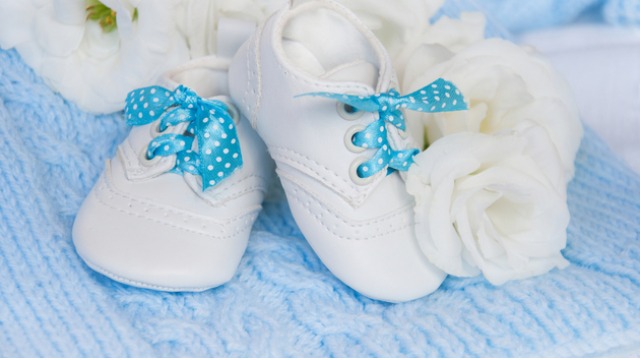 Living in a predominantly Catholic country, we naturally look forward to having our babies receive the sacrament of baptism. It is the first of the seven sacraments, aiming to make us one with Christ and a member of the Church. That's why this religious rite is also called christening.

Gift-giving tradition for christening

Over the years in Christendom, secular practices were incorporated into the celebration of baptism. These include having godparents, who assume an obligation to "serve as proxies for parents if the parents either are unable or neglect to provide for the religious training of the child," and having the godparents give presents to the child.

(Read here on Manila Archbishop Luis Antonio Cardinal Tagle's reminder in choosing godparents.)

The most traditional christening gift ideas for godparents to give are said to be those made of silver: cutlery, silver spoons, rattles, tankards, napkin rings, coins, and egg cups. Thus, this saying: "Born with a silver spoon in the mouth." It means the wealth to which the child was born into.

Fast-forward to present-time Philippines, the best gift for christening baby boy, for instance, comes in a wide variety of choices. Some members of Smart Parenting's online community, Smart Parenting Village, shared their go-to and, to some of them, wish list, items.

Best gift for christening for baby boys and girls

From the traditional gift items made of silver, the choices are more varied today, but still leaning towards the practical side.

Cash

"Sa panahon ngayon, mas OK na ang cash para pwedeng pambili pa ng gatas or other things na mas kailangan," said one mommy member of Smart Parenting Village.

ADVERTISEMENT - CONTINUE READING BELOW

Another one had another explanation, too: "Para maipon ng parents and can spend on what their baby's needs po. Kami nun binyag and birthday inipon namen and ibinayad sa insurance..at least safe ang pera. Di ko maggaamit, haha.

"Tipid din kasi kami dahil breasfeeding and CD kami. Di rin naman kame nabili ng toys, dahil mga toys ng bunso ko e remote kutsara sandok etc (laughing emojis). What I am saying is, mas appreciate ng parents ang cash, kasi maggaamit nila yan kung saan man."

Another one agreed, "Pag ako kase naga-anak ng binyag, cash talaga binibigay kong pakimkim. Ang hirap mag isip kase ng pang regalo. Cash na lang para mabilis."

However, there's also this so-called unwritten rule for godparents to give, aside from the cash pakimkim, a wrapped present. No wonder some people worry about being selected as ninongs or ninangs. Then again, there's also this superstition saying that turning down an invitation to be a godparent will bring bad luck. Maybe you can opt to give gift cards or e-vouchers instead.

Baby essentials

A lot of the mommy members suggest giving practical christening gifts, such as diapers (including the cloth variety), wipes, formula milk, feeding bottles, clothes, bathing needs (soap, shampoo, lotion), and other everyday needs of babies.

"I appreciated baby's needs rather than toys," one mom said, referring to the time her little one got baptized. "Turned out his ninongs/ninangs mostly gifted my LO clothes and bathing/feeding needs."

Another mom is against giving clothes as christening gifts, saying, "Pag bata pa kasi madalas halos di din nasuot ng mga bata mga damit e. At mamalayan nalang di na kasya di man lang nasuot."

As a solution for those bent on giving clothes, another mommy member suggested choosing bigger sizes that babies can still use when they grow big. (Read here for christening outfits for boys).

She also recommended a specific baby item: "ergonomic baby carrier." Another mom added a requirement: "certified ng International Hip Dysplasia Institute."

Baby memory/milestone book/journal

"Not all parents buy these, like me," one mom admitted. "My inlaws bought different kinds of these books and akala ko simpleng photo album lang. Pero ngayon medyo malalaki na anak ko, 6 years old & 10 years old, sobrang naa-appreciate ko yung books.

"Nakita ko din yung baby books ni hubby, ang sarap basahin and tignan ng pictures (made me wish I had one). Feel na feel ko yung love ng parents nya sa kanya sa mga nakasulat.

"So pag naga-anak kami binyag ni hubby, baby book talaga binibigay ko. Iniipitan ko na lang ng konting money kasi worried pa rin ako na hindi pa makita ng parents yung worth nung books."

Pre-need items

Some moms also find useful those gifts that cannot be wrapped, as one of them suggested. "Prepaid health card kung walang HMO coverage ang inaanak mo," she said, referring to the medical assistance provided by health maintenance organizations.

Here's another suggestion from another mom: "Mutual fund named after the baby, practical at bihirang may kapareho."

Novel gift ideas

Going for uniqueness as the best gift for christening baby boy, or girl, in the Philippines? Some moms suggest items like customized "foot/hand print frame," "bed pad na hanggang pang toddler size," and "learning toys."

ADVERTISEMENT - CONTINUE READING BELOW

Read here on how to obtain a copy of your child's baptismal certificate.

Trending in Summit Network