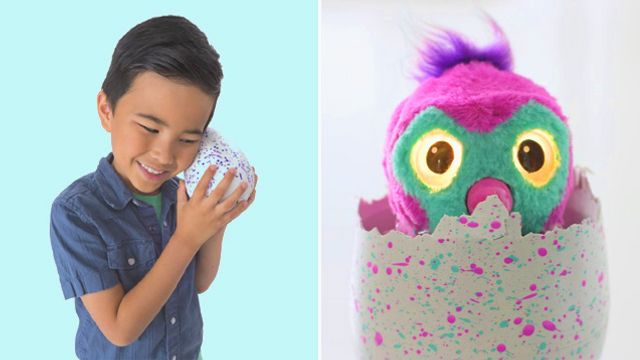 Every year at Christmas, parents scramble to get their hands on the hottest and trendiest new toy. The purpose, of course, is to surprise the kids with it on Christmas day. You might remember some holiday hits in the past like Elmo, Shopkins, Furby, and to go even further back, Tamagotchi and Cabbage Patch Kids. This year, we've learned that the hottest toy (in the United States especialy) is -- drum roll, please -- Hatchimals. (We can imagine the fun word play lolos will have with that name.) 

As you may have derived from its name, Hatchimals are interactive, furry creatures that, when you first buy them, come in colorful eggs. The idea is that kids give their egg care and attention until it finally hatches and the Hatchimal inside, which comes in five species, is revealed. It reminds of Tamagotchi except now you actually have a tangible (and fuzzy!) object in your hands.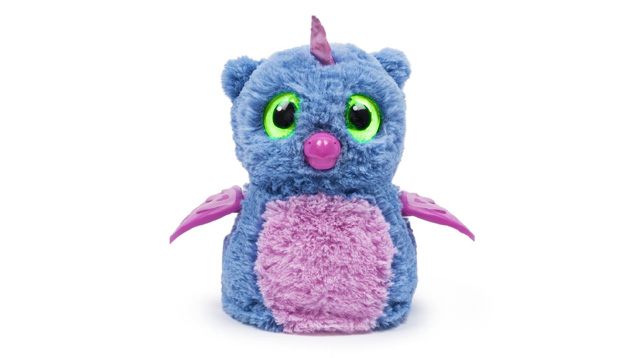 James Master, senior vice president and head of global business at Spin Master, told The New York Times that coaxing a creature out of its shell "resonates very well with kids" because "they don't know what's inside, and they get excited about what they may get. There's this anticipation that builds." We think it also helps that interactive toys that need caring have shown to be popular with kids (e.g. Baby Alive, Tamagotchi and Furby). 

Part of its appeal as well is how the creature inside reacts to different kinds of play. It tells the child what it's "feeling" using sound cues and with the color of its eyes that can be seen through the egg before it hatches. Yes, the egg comes in one whole piece, and the creature inside actually breaks the shell by moving around and using its beak. We have to say: pretty cool.
Spin Master, whose other notable toys include Etch a Sketch and Paw Patrol, has found a larger demographic than they expected for the toys as it's popular with both boys and girls aged 3 to 12 years old -- that's a huge fan base. 

Even with a rather pricey retail price of $59.99 (almost P3,000), the toys have been selling out all over the world including in the U.S., U.K. and Canada. Demand is so high that the toy company cannot keep up, and a new batch won't be available until 2017. Parents who are looking to buy online will find that the toys are reselling on Amazon and eBay for three times as much.

We asked around to see if major toy stores in Metro Manila already carried Hatchimals. Calling several stores, we learned that it hasn't yet arrived in the Philippines, and the craze has yet to hit our shores. But, once it does, we're all pretty much heading to the toy store. 




[h/t]: The New York Times