5 Rainy Day Themed Birthday Party Ideas for Kids

Don't let the rain dampen your party!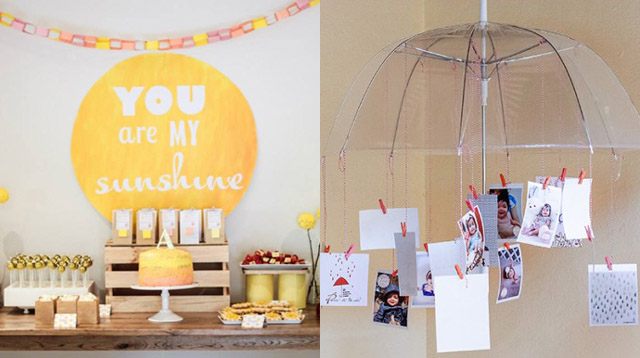 Don't let the rain dampen your child's celebration. Use it as inspiration for her party instead! These rainy day themed birthday party ideas will turn even the gloomiest weather into a sunshine good time. 

1. Rainbow theme
Bright and colorful, a rainbow party theme makes for great contrast to the pouring weather outside. Your guests are sure to get in the party mood. Plus, it's a theme that's relatively easy to set up. Just most of the party essentials (decorations, cutlery, snacks) in rainbow colors--that's red, orange, yellow, green, blue, and violet--and you've got the theme down pat.


 

2. Umbrella theme
There are at least two reasons why kids love going out in the rain: first, because they get to jump into puddles, and second, because they get to hold their own umbrellas. For some reason, kids love umbrellas. Bring that magic indoors with an umbrella-themed party. Grab some ideas from Filipina mom Rachelle Red-Reyes who used umbrellas as backdrop, decoration and more.




3. Rainy Day Outfits
Create a theme and a costume party all in one by asking the guests to come in their best rainy day attire--jackets, raincoats, boots and umbrellas included! It's an easy costume, the kids will love dressing up and everyone will be ready for the cold weather and rain showers. Just mix in any of the ideas included in this list, and you're good to go.




ADVERTISEMENT - CONTINUE READING BELOW

CONTINUE READING BELOW

Recommended Videos

More from Smart Parenting
4. Clouds and Raindrops theme
Don't run from the bad weather--embrace the rain and go with clouds and raindrops as your party's theme. This one's not just for kids either. A "rain shower" theme will be perfect for a baby shower too. And, whether you're into elegant pastels or vibrant hues, this theme fits the bill.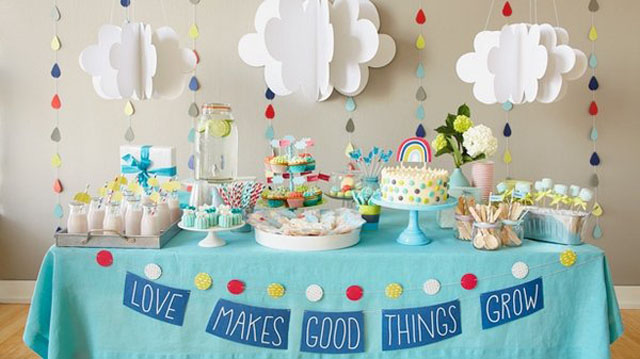 See who you can tap for your child's rainy day party by grabbing contacts from this Filipina mom's rainy day party address book.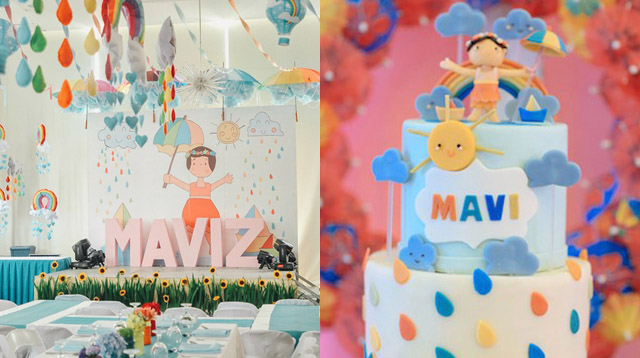 5. Sunshine
Chase the clouds away and brighten the day with a sunshine themed birthday party. Have sunflower, daisy, grass and picnic elements as decorations. Think yellow and use it as your main color scheme. Need party music inspiration? Start humming "You are My Sunshine" and The Beatle's "Here Comes the Sun" and see if anymore come up.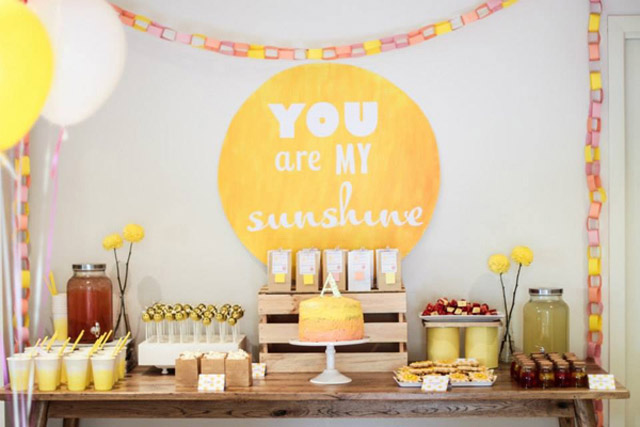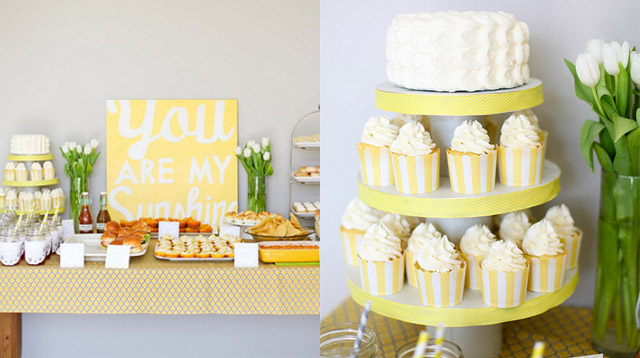 ADVERTISEMENT - CONTINUE READING BELOW

Trending in Summit Network