Pwede Ba Mag-Sharon–Kids' Birthday Party Etiquette Tips

Read this first before asking for that takeout box.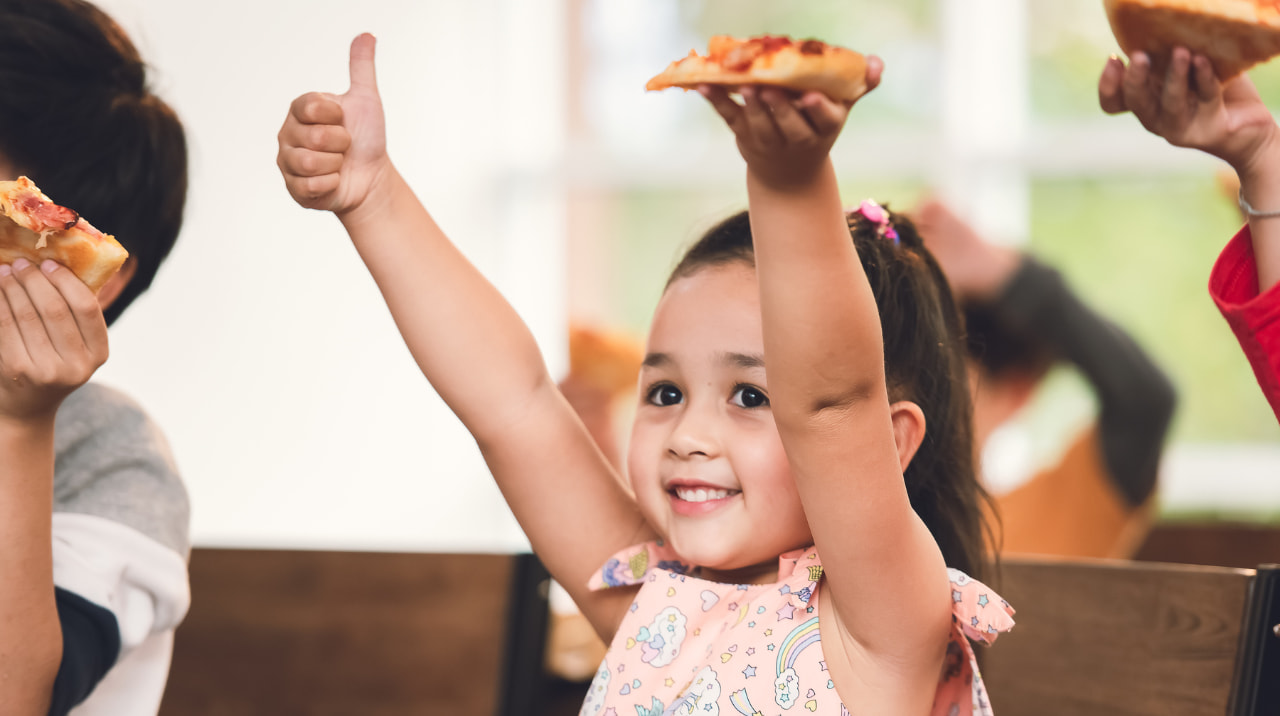 As a mother of two, a 10-year-old and a 4-year-old, I can confidently say that I have had my fair share of children's birthday parties, both as an organizer and as a guest. Children's birthday parties are undoubtedly a fun bonding experience for both children and parents, but they can also have stressful and slightly awkward moments, especially if you don't know anyone else at the party. This situation is quite common in school class-related parties once your child starts school.

If you are new to the kiddie birthday party circuit, here are a few simple etiquette tips, whether you are a party host or a guest. These tips can help you keep your guests and co-attendees happy and foster new parent friendships.

RSVP

As a party host: Always, always include an RSVP along with your contact number in your party invitations, whether your invitation is digital or printed. Including an RSVP will help you determine the number of confirmed attendees and whether you need to adjust your food or activity plans. Consider sending a follow-up message to confirm your guests' attendance, especially those who have not RSVP'd a week or two before the actual event.

ADVERTISEMENT - CONTINUE READING BELOW

As a party guest: Always RSVP to a party invitation, whether to confirm your attendance or to inform the host that you and your child are unavailable. Responding to an invite has never been easier in today's hyperconnected world. Sending a message via text or any web-based messaging app, or simply clicking "Yes" on a Facebook event, takes less than a minute. Respond to the invitation within one week of receiving it, and if you must change your plans, inform the host as soon as possible so they can make necessary adjustments.

Be clear about siblings and adults

As a party host: Like the RSVP, always remember to specify the number of "seats" allocated per guest. For school-aged kids, you can state that only one adult companion is allowed per child. This practice will help you manage the size of your party and reduce additional expenses.

As a party guest: DO NOT arrive at the party with your entire family or household, especially if you are not closely related to or a close friend of the host. If your husband or partner must accompany you, consider having them drop you and your child off at the party and meet up afterward. Be aware of any "additional costs" your group might incur for the host, such as an extra plate of food or additional activity expenses.

What other parents are reading

Gifts

As a party host: You can choose to create a gift registry with items your child wants or needs from popular children's stores, making it easier for guests to select presents. However, be reasonable with the value of the listed items. Save exceptionally expensive or valuable gifts for immediate family members.

As a party guest: If the host has not set up a gift registry, you can ask the host (if you are comfortable with them) if the celebrant has a wish list or ask your child about the celebrant's interests and likes (for older children). Always try to bring a gift when you attend, and remember to attach a gift card properly so the celebrant/host knows it's from your child. If you were unable to prepare one in time for the party, make an effort to send one afterward. If you and your child cannot attend, preparing and sending a gift is a thoughtful gesture but not required.

ADVERTISEMENT - CONTINUE READING BELOW

Food

As a party host: Ensure there is enough food for all your guests. You can inquire about any dietary restrictions for the children from their parents, or if a guest asks, ask about their food preferences and provide options accordingly. For buffet or catered setups, check if the caterer provides takeout containers for leftovers. If not, you can provide your own for guests to use as needed. For boxed or set meals, consider bringing extra plastic or paper bags for guests to pack their leftovers.

As a party guest: If your child has dietary restrictions, such as allergies, ask the host about the planned menu in advance. Be prepared to bring food for your child if suitable options are not available at the party. The safest food items to take home without causing any inconvenience are your or your child's leftovers, but only if it's a boxed meal, not if it's a plated setup, and any food or cupcake giveaways. Please do not request a takeout bag from the caterer unless the host offers it outright.

ADVERTISEMENT - CONTINUE READING BELOW

Goodie Bags

As a party host: Goodie bags or party giveaways are customary for kiddie parties. Prepare age-appropriate items that kids (or their parents) will appreciate and find useful. Make sure to have extra bags on hand for any last-minute additions. If a guest misses out on one, consider sending one to them after the party.

As a party guest: Show gratitude for any goodie bag that the host provides and remind your child to do the same.

Enjoy the party! Don't forget to mingle and converse with other parents. This is the perfect opportunity to build new friendships with other parents in your child's circle.

Trending in Summit Network