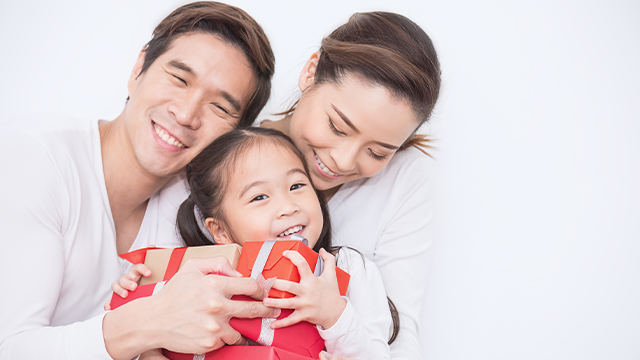 May 10 is your day, Mom! That day in the year when people celebrate and pay tribute to all the love, hard work, and sacrifices you unconditionally provide your family.
And while you appreciate every single bouquet of flowers, bag, or piece of jewelry your well-meaning and loving husbands give you on this day, we know you can't help but wish for something a little bit different this year.
1. A me-day
Be this me-time, a lie-in in the morning, a nap in the afternoon, or a couple of hours of self-care (a long shower or a soak in the tub would be fantastic!), alone time would be one of the best gifts to give tired and busy moms everywhere.
After all, studies say adults who have kids experience sleep deprivation for about six years! And moms are three times more likely to lose sleep than dads.
Imagine having a whole day for rest and relaxation, when you don't have to worry about feeding and entertaining the kids or managing the house. Moms do trust their husbands to hold the fort by themselves, so yes, you can do it, dads!
2. A clean and orderly home
Women appreciate every single thing their husbands do for them. But seeing these men do their equal share in cleaning, organizing, and managing the house shows you, their wives, that they really are the life partners you want and deserve.
To see them have the initiative to cook meals, sweep the floor, wash the dishes, or do the laundry — without you having to remind them (nobody likes to nag, trust us) — makes you happy and feel loved beyond compare.
3. A 'just the two of us' date
Spending time with your hubbies without your kids in tow often feels like a luxury. But trust us when we say that women miss intimacy with their husbands, too!
Before becoming mothers to your precious bundles of joy, you are your husbands' best friends, girlfriends, and lovers first. So why not keep the spark alive by having an intimate date night after the kids are asleep?
And this is not your typical Netflix binge night. Experts say that having a screen in front of couples will take away the opportunity to honestly talk and spend time with each other.
Whatever this date night entails — a couple's bath, dessert, drinks after dinner, or even chikahan in bed — make sure to maximize this alone time to strengthen your love and relationship.
4. A love letter!
Women are typically more vocal than men when it comes to expressing emotions, and we understand that men often find it challenging to put theirs into words. But seeing their love, appreciation, and support spelled out in a letter gives you, their wives, the validation you often crave.
This shows you that your hubbies do listen to you. That they love and appreciate you. And that they put your marriage first above all else.
5. A small salu-salo you don't have to prepare
You, moms, are often the punong-abala when it comes to family celebrations. You plan the menu and budget, buy ingredients, prepare dishes, and even manage the cleanup for every salu-salo at home.
This time around, you'd definitely appreciate handing off the party-planning reins to your very able husbands. Celebrating Mother's Day with dishes and desserts you don't have to prepare is a beautiful break from the usual. Your hubby doesn't even have to bake you a cake — not when Goldilocks has a special Mother's Day cake for everyone to enjoy.
Celebrate with Goldilocks' Chocolate Cherry Torte! This premium cake from Pinoys' go-to bakeshop is a chocolate sponge cake layered with creamy strawberry filling and topped with maraschino cherries. Truly a sweet treat for all the sweet and wonderful moms in our lives!
Goldilocks is also offering for delivery Mother's Day feast packages, complete with your favorite Goldilocks main dishes, drinks, and dessert. You can also order ready-to-cook classic Filipino dishes like rellenong bangus, kare-kare, and dinuguan at Goldilocks.
Moms, you are undoubtedly special and amazing people. You deserve our thanks, appreciation, support, and love every single day.
Goldilocks believes that you, the light of our homes, deserve not just a day, but the whole month of May! Feel free to celebrate with cakes and other treats. To order, visit www.goldilocksdelivery.com.ph or call 8888-1-999. You can also check out this page for a list of Goldilocks branches that are open to serve you. Don't forget to follow Goldilocks on Facebook for more updates.
This article was created by
Summit Storylabs
in partnership with GOLDILOCKS BAKESHOP.