4 Signs of Parental Burnout and How to Deal With Them

Catch the signs early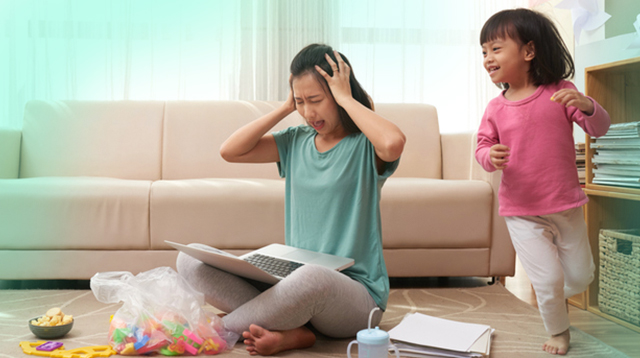 Motherhood is made up of so many precious moments, from heart-melting conversations to daily little hugs and kisses. However, some days may be more rough than others, and these can pile up in time. Sometimes, as a result, it can lead to exhaustion, or what is more accurately called "parental burnout." Here's how you know you're near the end of the rope:

1. Yelling at your kids or resenting your husband

Do you find yourself getting angry at your kids for small incidents, like a spilled glass of milk or a missing part of a toy? Or maybe you're wishing that your man is much better than how he is at the moment? If it happens too often, it may be a sign you're having burnout. Try to open up to your husband and seek help. You are not alone in dealing with all of the responsibilities of being a parent. Another approach you can try is to lower your expectations — go easy with yourself and accept the fact that mistakes are a part of life.

ADVERTISEMENT - CONTINUE READING BELOW

2. Wanting to make drastic changes in your life

Have you been thinking about how life would be if you didn't have a child? Longing to have an uninterrupted day of rest and pampering or to go out with friends? Sometimes, seeing other people's "perfect lives" on social media makes us feel bad about ourselves. If you start feeling this way, it's time to refocus and make time for yourself.

CONTINUE READING BELOW

Recommended Videos

What other parents are reading

3. Overthinking

You often find yourself caught up and in deep thought about things that you need to do at work or at home. At times, you feel like everything seems to be jumbled up and that you are running out of time. Mom, overthinking is exhausting. Instead of beating yourself up for what is not, congratulate yourself, no matter how small or big your accomplishments are. In addition, you do not need to feel bad about saying "no" because sometimes letting go of the mommy guilt and being okay with it is liberating.

ADVERTISEMENT - CONTINUE READING BELOW

4. Forgetting to prioritize your own health

Have you been constantly feeling tired and drained even if you've had enough sleep? Stress can make you feel sluggish. Remember that how you take good care of your body also influences your mood. Having a healthy lifestyle is like having fuel to keep you going. Get the rest that you deserve, and make health a habit.

Trending in Summit Network