Stop Letting Invisible Work Hurt You: How To Show Up For Yourself, Moms

Invisible work or emotional labor is making moms exhausted and causing burnout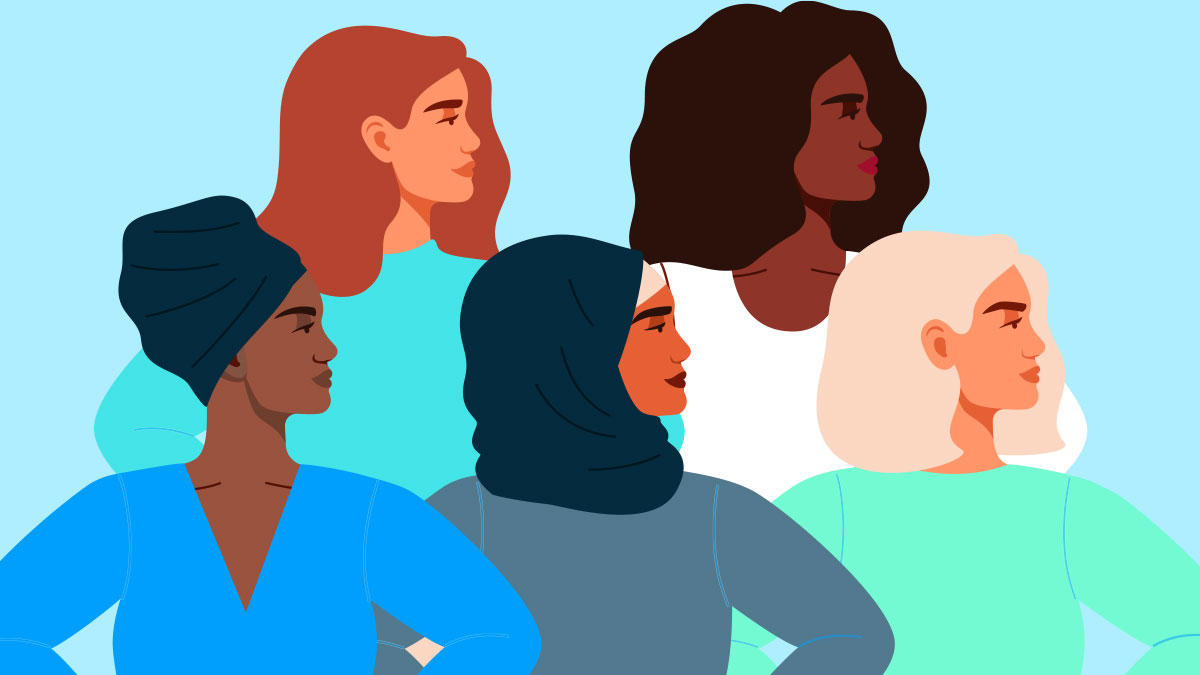 If we're going to talk about what perpetuates gender inequality, let's start with "invisible labor," a term sociologists use for care work that women, whether they are mothers, housewives, entrepreneurs, or office workers, do.

Oxfam International, a non-profit organization fighting inequality to end poverty, considers "care work" as the most valuable industry globally. Yet it is often underpaid — unpaid in the case of mothers — labor.

Invisible labor = care work

In a report about unpaid and underpaid care work and the global inequality crisis, Oxfam writes, "Care work is central to human and social well-being. It includes looking after children, the elderly, and those with physical and mental illnesses and disabilities, as well as daily domestic work like cooking, cleaning, washing, mending, and fetching water and firewood.

"Without someone investing time, effort, and resources in these essential daily tasks, communities, workplaces, and whole economies would grind to a halt."

Three-quarters of unpaid care work in the world is carried on by women. And in January 2020, Oxfam calculated just how much unpaid work is not being seen or paid to women globally.

12.5 billion hours — that's the time of unpaid care work that women do every day. That's about 14 hours a day doing in low-income countries (like ours), and five times more than men do in such communities.
US$10.8 trillion a year — that's how much women globally would have gotten if they earned minimum wage for their unpaid work. That amount is more than three times the size of the global tech industry.

ADVERTISEMENT - CONTINUE READING BELOW

It may be 2021, yet the idea of paying mom a salary for the likes of routine housework and child care still shocks people. Women, whether single, married, or a mother, are still raised to EXPECT that it is the female gender who is "ideal" for care work because it comes to women "naturally."

And if you're a mom, care work is a duty you chose. So why complain?

Moms, show up for yourself 

When the COVID-19 pandemic hit, exhaustion from unpaid work became burnout, especially when mothers with school-aged kids now had to be teachers.

All over the globe, moms were suffering from anxiety and depression. In our own SmartParenting.com.ph communities, moms talked about how the lack of rest led to "mom rage" or becoming a "mean mom." 

All that invisible labor — cooking, cleaning, shopping, caring for your family, and more — add up, and it comes at the expense of your health and well-being.

That has to stop. Here are five things you need to tell yourself every day as a woman:

Stop feeling guilty that you expect your husband/partner to do care work

Child care alone takes incalculable time, and it is the job of BOTH parents. But moms end up doing most the work, so they end up doing revenge bedtime procrastination.

Moms are forced to sleep late because there just isn't enough time in a day for self-care. Unfortunately, wellness takes a hit when that happens.

Take care of yourself. You do not need anyone's permission for time to do what you want. Do not let your husband become "emotionally lazy." He needs to know the unpaid work you're doing, and now it's time to share that load. You can start by sending him this article.

CONTINUE READING BELOW

Recommended Videos

Moms Are Often More Tired Than Dads: How Men Can Be Better Partners

There is no shame if you're not the "primary caregiver."

The reality is many moms need to work for their families' financial security. Motherhood does not become "half-day's work" just because they have careers. It's NEVER easy to hand child care to someone, whether she is family or not.

So, let us stop describing motherhood as "full-time" if you do not go to an office. It's a 24/7 job for ALL moms. 

You do not need to "give up everything."

Women are expected to "sacrifice" for the family in our culture, but men are not because they are the "breadwinners." That does not have to be the case.

Roles can be flipped, and dads can do as good a job as women when it comes to being stay-at-home parents. And women can kick ass as a financial provider too. We also need to stop making assumptions about househusbands as "weak" or judging women for having a househusband.

These stories show how men and women are re-defining their parental roles.

'Hindi Lang Anak Namin Ang Inaasikaso Ni Househusband, Pati Na Rin Ako. Wow Talaga!'

These Dads Are More Than Happy to Take on the Role of Househusband

No Yaya, No Cook, No Relatives: A Stay-at-Home Dad Tells What It's Like

You will try your best to embrace empathy.

Fact: Women are harder on fellow women (same with mothers). We are harsher critics of our gender. We are quick with judgment because we think we will "never" be in that woman's shoes, or we will never put ourselves in that position.

ADVERTISEMENT - CONTINUE READING BELOW

But when you REALLY listen to women's stories and discover how they made the choices they did, you know "good" or "right" is not always black and white — and you can easily make the same decisions.

We can start by understanding and sharing another woman's feelings when you're on social media.  Make listening to her a priority. And stop hurling words that can hurt or destroy a person's mental well-being.

Repeat after us: I will show up for myself and my fellow women.

How does that look like? Let us show you.

'Akala Nila Tamad Ka': A Day In The Life Of A Home-Based Working Nanay

A Community of Moms Banded Together to Make One Yaya the Happiest Bride

Ex-Kusinera Now Earns P64,000 Monthly Online After Numerous Rejections

'Sabi Ko Noon Gusto Ko Ng Maraming Anak, Pero Hindi Ko Ginusto Na Iba-Iba Ang Tatay Nila'

My Baby Girl Is Not 'Kawawa' Just Because Her Dad Left Us

3 Moms Speak Up Why They Stayed Despite Domestic Violence

What other parents are reading

Celebrate your pregnancy milestones!


Enter your details below and receive weekly email guides on your baby's weight and height in cute illustration of Filipino fruits. PLUS get helpful tips from experts, freebies and more!

You're almost there! Check your inbox.


We sent a verification email. Can't find it? Check your spam, junk, and promotions folder.
Trending in Summit Network