Suicidal Ideation Among Youth Increases, Affects 1.5 Million Young Filipinos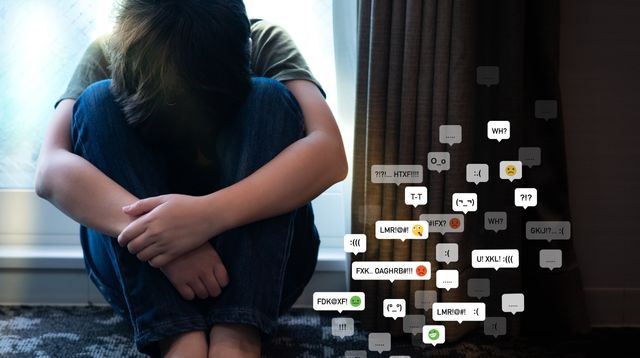 The rate of suicidal ideation and depressive symptoms have only gotten worse among younger Filipinos, said a 2021 Young Adult Fertility and Sexuality Study. What's more troubling is the substantial increase over the course of an eight-year period, raising the alarm over the youth's current mental well-being.

The University of the Philippines Population Institute (UPPI) had released the results in honor of World Mental Health Day. This study, which examines depressive symptoms and suicidal experiences, selected a random sample of 10,949 Filipinos.

In the series of nationwide surveys done by UPPI and funded by the Department of Health, the findings concluded that roughly one out of five members of the Filipino youth have considered ending their life. The respondents were aged 15 to 24 years old.

The UPPI said that a good portion of the respondents often felt loneliness, sadness, and being disliked by people. This rate has nearly doubled from 2013 to 2021. Meanwhile, young Filipinos who have experienced suicidal ideation and attempts have more than doubled between that span. The percentage among the female youth here is twice as high as that of their male counterparts.

According to the institute, the data was collected during the COVID-19 pandemic, which could've affected the respondents' thoughts and feelings at the time.

ADVERTISEMENT - CONTINUE READING BELOW

If we go back to data from 2013, about 574,000, or three percent, of the youth were said to have attempted ending their life. That figure skyrocketed to 7.5 percent in 2021, which translates to 1.5 million young Filipinos.

It also looks like they aren't getting any help either. Six out of 10 of those who thought about suicide didn't reach out to anyone about it. And for the few who did, they did so through close friends or peers, followed by parents or guardians, and then other relatives. Those who went to seek professional help after acting on their suicidal thoughts was only at four percent of the sample size.

READ: Mom On Son's Suicide: I Brushed Off The Signs Because I Didn't Know What To Look For

Unfortunately, the study also found that only one out of 10 young adults knew about suicide prevention programs and services. The reasons for these increases, of course, is deeply varied, encompassing complex factors, from the national level down to a personal and human one. Cost of consultation and treatment, understaffing, and stigmatization of mental health troubles continue to plague the country.

The YAFS study has been tracking data for the said mental health indicators since 2002. Other key findings will be presented at Park inn by Radisson Hotel in Quezon City later this week.

Mental Health Resources in the Philippines

If you or a loved one are experiencing symptoms of depression, anxiety, or suicidal ideation, reach out to a medical professional or use one of the mental health resources listed here.

Crisis Hotlines

Support Groups

The Julia Buencamino Project: established by her mother Shamaine Buencamino, this advocacy group offers events and group activities like art therapy, journaling, and talks.
Mental Health Matters By Kylie Verzosa: established by the actress, this non-profit organization offers information, raises awareness, and provides a private Facebook group.
Youth For Mental Health Coalition: established by different student organizations for students and the youth, this non-profit organization offers webinars, events, and support through various activities.

READ: Shamaine Buencamino Says Her Daughter's Happy Facade Masked Her Depression

Medical Services and Clinics

Philippine General Hospital (PGH): The PGH psychiatry department offers free consultations. Set an appointment through their website. Send an inquiry through (02) 8554-8400 loc. 2436 or pghpsychiatry@gmail.com.
Restore Children and Family Services: Located in Cebu, this rehabilitation and therapy service offers face-to-face sessions and tele-health consultations. Call or SMS 09270093547 and 09224976079.

This story originally appeared on Esquiremag.ph. Minor edits have been made by the SmartParenting.com.ph editors.

Trending in Summit Network