ABCs of Mom Self-Care: Pick a Letter and See What You Get

Me-time or self-care is like our need for clean air — it's not a luxury, it's a necessity.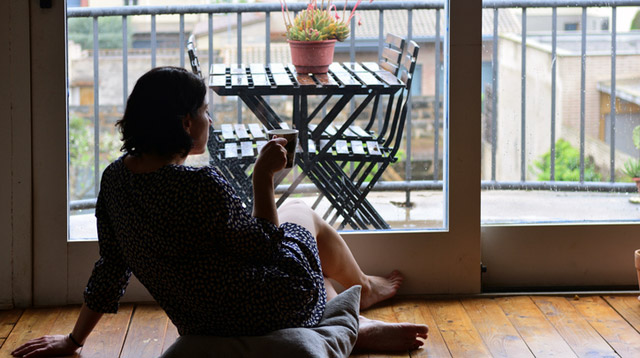 Self-care isn't indulgence — it's necessary. And, here's the truth: it isn't just about going to the spa, spending a whole day shopping, or joining a yoga class. Self-care also consists of the small, seemingly insignificant but truly helpful and healthy things we do for ourselves every day. Pick a letter below and see what we mean.  

Admire the view

The view outside the window might not always be picturesque (particularly if you live in the middle of a city), but there's always goodness worth noticing in people. Look more closely at your loved ones and admire the view. Looking up at the night sky can be calming as well. 

Brush your hair

Do it for yourself, mom. It helps to feel good when you look good, and something as quick and easy as brushing your hair can do wonders. Spray on some cologne while you're at it, just because. 

What other parents are reading

Chat with a friend

Better if you can call her on the phone to see what she's doing, but even just messaging online is good. Tell her about your day. Don't just vent either; tell her about all the small surprises that recently happened.  

Ditch the worries

Everything is going to be all right. Remember, the more you worry, the more likely you'll get wrinkles (gasp!). 

Embrace your little one

A warm hug will help remind you of the joys of parenthood and family life.. "Hugging is a gesture of affirmation, appreciation, and acknowledgment," says developmental pediatrician Dr. Letitia Ho. 

ADVERTISEMENT - CONTINUE READING BELOW

Forgive yourself

Whisper to yourself, "It's okay." Every parent is simply doing their best — and that's enough. You can only try to be the right parent for your unique and well-loved child. 

Give yourself a compliment

Don't be shy! If you think your skin looks glowing and healthy today, point it out to yourself. Find something about YOU that makes you happy.

What other parents are reading

Have a (good) cup of coffee

Or tea or a cold drink, whatever you fancy. Even better, make a note to get a cup, hot or iced, from your favorite café on the weekend. Ceate something to look forward to.

Indulge in something sweet

Adults, not just children, need to eat right so they can function at their best daily. The parenting community, however, is not going to judge you for that bar of chocolate. Promise!

Just say no

We can only have so much energy in a day. Learn to say no to relatives asking for too many favors, for example, so you can say yes to a coffee date with a friend you haven't seen in a while. 

Keep going

When you find yourself feeling like you've entered a long, dark tunnel, remember the other times yo made it through. Draw strength from that, and take a deep breath (it really helps).

List down 3 things you're grateful for

It's proven by research that gratitude increases happiness. Quickly count with your fingers three things that you're thankful for. It can be anything, big (that you receive so much love everyday) or small (that you were able to take a nap this morning).

CONTINUE READING BELOW

Recommended Videos

What other parents are reading

Make time to make love

Write it down on your phone calendar with a reminder — really. 

Name something you're proud of

Achievement unlocked? Celebrate it! If you've managed to balance your monthly family budget, be proud. If your child has not had a tantrum today, be proud. If you're a working, breastfeeding mom and loving wife, be proud.

Order food delivery

You're tired. You don't want to cook today. It's fine to have food delivered to your doorstep. Pizza is never a bad idea.

Put on a face mask

If you've got a pack already from your favorite Korean beauty store, take one out right now. Place it in the fridge, wash your face, and put it on. It will help you feel refreshed and, bonus, you can still do work around the house (or, better yet, watch a 20-minute episode of a sitcom) while you have it on. 

Quit blaming yourself and others

Blame does not solve the problem. Whatever it is, it's already happened. The next step is to move on and find a solution. 

What other parents are reading

Rest for 5 to 15 minutes

Walk to the kitchen for a glass of water, take deep breaths, and re-center your mind and thoughts. Your household will not fall apart by the time you get back.

Schedule a date night

We are fans of having something to look forward to at the end of a long week. Plan out where you want to go with your partner this weekend. And call lolo and lola already to tell (and thank) them because they'll be babysitting. 

ADVERTISEMENT - CONTINUE READING BELOW

Take a shower

Tell dad to watch your little one for 30 minutes, and scrub all your worries (and dead skin cells) away. Put on some music if it will help you escape. You need it. 

Update your underwear closet

Admit it. You haven't bought new underwear since forever. But, hole-free underwear (without "bacon" garters) is a necessity, mom. Get new sets on your next trip to the mall. 

What other parents are reading

Vent with intent

Talking about your worries, problems, and frustrations helps. But, what really sorts things out is venting with intent. After pouring it all out, you look for concrete ways to make your life easier. Feel overwhelmed by parenting duties? Make a promise to yourself to talk to your partner about it.  

Watch funny videos

Nothing can turn a gloomy day around than watching babies laugh over the smallest, silliest things (like a dog eating popcorn). Go ahead and type "baby and dogs" on your search engine. 

Your emotions are valid

We tend to compare our suffering with others. But pain is pain and sadness is sadness no matter where it's coming from. Your emotions are real and true. 

Zzzs

Every parent needs more of this. Get some tonight, okay?

What other parents are reading

Celebrate your pregnancy milestones!


Enter your details below and receive weekly email guides on your baby's weight and height in cute illustration of Filipino fruits. PLUS get helpful tips from experts, freebies and more!

You're almost there! Check your inbox.


We sent a verification email. Can't find it? Check your spam, junk, and promotions folder.
Trending in Summit Network