Facing Total Hysterectomy, This Mom Realized, 'I Did Not Want to Let Go of My Womb'

"It was really an emotional battle of losing that part of me that meant so much."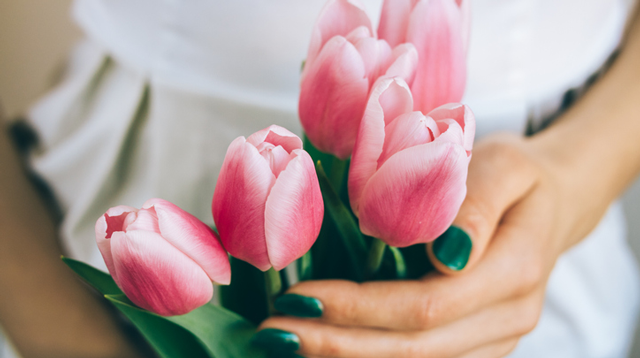 "I don't want to lose the ultimate symbol of my womanhood — and motherhood, at that!" This was the thought that lingered with me for five months when I was trying to decide to go through hysterectomy.

Having to battle through Antiphospholipid Antibody Syndrome (APAS) and two other reproductive-immune disorders (RID), the journey to having my two children, Santi and Lucia, was tough. I suffered two miscarriages, went through cycles of depression, anxiety, and self-hate. I questioned God: Why was it so easy for others who do not want motherhood, yet so hard for someone ready to become one?

The heart can only bear a certain amount of frustration, and one day, my husband and I said goodbye to our dream of having more kids. We were so tired and hopeless that we had to come to the place of surrender. Because really, what more can we do? (Read my APAS story here.)

In February 2019, I had bouts of heavy uterine bleeding. I would bleed for 25 out of 30 days of the month. This was not normal because I was on a contraceptive implant as advised by my doctors. We were told that I could no longer get pregnant after my second child because I had a cesarean scar (CS). My understanding, based on how it was explained to me, was that a portion of my uterus, specifically the part that bore my CS scar, was already too thin, and another pregnancy could cause the whole organ to rupture.

ADVERTISEMENT - CONTINUE READING BELOW

The bleeding was not normal, and I later found that my myoma was causing it. I had the myoma since I became pregnant, and it was asymptomatic at that time, so it was not taken out after giving birth. But for some unknown reason, it was suddenly causing extreme bleeding.

I consulted four different doctors about the courses of action I could take. While medical management was possible, I did not find the side effects appealing. There was only one logical choice considering my medical history: a total hysterectomy or the removal of my uterus, my fallopian tubes, and my cervix.

While I am extremely grateful with our rainbow babies and knowing that I could not get pregnant and do not have a use for my uterus anymore, losing it was another story. I struggled with my faith — questioning if God would allow me to cut off that precious organ that He so beautifully designed within me. Would I feel anything different losing some internal organs? Would my health suffer in the future?

It was not safety that bothered me. It was really an emotional battle of losing that part of me that meant so much in my journey towards motherhood.

What other parents are reading

I kept on delaying my decision. But I was still bleeding crazily, so I knew I had to make that decision fast. I prayed and asked for a sign to let me know if it was okay for me to go through the surgery and that it was the best course of action for the future of my family.

His answer came in the form of a random message from an old colleague. She inquired about my book and asked how I was. She told me she was diagnosed with uterine adenocarcinoma. Her symptoms were similar to mine: abnormal uterine bleeding that lasted for weeks and painful abdominal cramps.

CONTINUE READING BELOW

Recommended Videos

I grappled with fear. Should I just go through the hysterectomy? I feared that I would not survive the surgery. I was not ready to leave my kids behind. My husband and I were supposed to grow old and wrinkly together, irritating each other for the rest of our lives.

Still, I could not decide. If I go through the hysterectomy, would that assure me of evading the big C? Or did I already have it? Then the thought of losing my uterus made me feel incomplete.

It was during this time that I was also going through my prenatal and postnatal yoga training to complement my aromatherapy practice. I wanted to stitch together several wellness practices to address RID holistically and help fellow APAS mommies in the future.

What other parents are reading

This was where I met doula Irina Otmakhova. She told me I could give her a part of my uterus, and she can turn into a keepsake. I almost choked with tears. This was the ultimate sign from the universe. I could still have that part of me with me even after I lost it.

On August 8, 2019, I said goodbye to my womb. I thanked my uterus for its invaluable service, for making me (reluctantly) feel like a woman every month, for giving me my unique identity as a person. But most of all, I thanked my womb for housing and providing life for my babies while they were still inside of me.

My uterus after doula Irina of Sacred Elements DNA Jewellery turned it into this masterpiece.

PHOTO COURTESY OF

Balot del Rosario

ADVERTISEMENT - CONTINUE READING BELOW

Today, almost two months after my total hysterectomy operation, my biopsy came out clear from the big C, and I am immeasurably grateful for the blessings that I have been given. With big challenges that we encounter in our lives, we just go back to our place of beliefs and just trust that we are led by someone bigger than all that we go through.

Balot Del Rosario is a NAHA-registered, certified level 2 professional aromatherapist. She is also the author of the book, Lost but Found (available here), and the mom-of-two behind the blog Chronicles of The Happy APAS Mama (www.callmebalot.com).

Know more about the other four reproductive-immune disorders apart from APAS here.

What other parents are reading

Celebrate your pregnancy milestones!


Enter your details below and receive weekly email guides on your baby's weight and height in cute illustration of Filipino fruits. PLUS get helpful tips from experts, freebies and more!

You're almost there! Check your inbox.


We sent a verification email. Can't find it? Check your spam, junk, and promotions folder.
Trending in Summit Network