Moms Are Doing a Lot of Invisible Work: It's Causing Exhaustion and Burnout

Most of the time, these extra hours, this invisible workload, goes unnoticed and uncounted.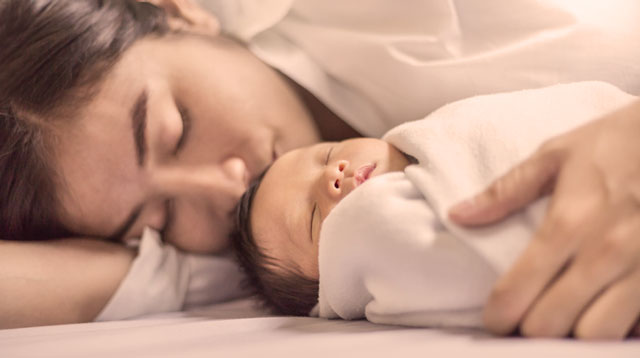 In March 2019, Albay Rep. Joey Salceda filed House Bill 8875 or "Housewives Compensation Act," which seeks to provide monthly financial assistance to stay-at-home moms (SAHM) whose family's economic status falls below the poverty threshold. Rep. Salceda writes, "The State must, therefore, recognize the work of stay-at-home women, mothers or housewives as valuable economic activity. It is time to appreciate their worth and contribution [to] nation-building."

Women's unpaid work is often ignored

Melinda Gates, an American philanthropist, mom of three, and wife to one of the richest men in the world, Bill Gates, recognize the unpaid work that so many other mothers do, whether she's a SAHM or a working mom. Also known as emotional labor, it's part — and often a large chunk — of the reason why moms always seem to be tired and frustrated.

"For a long time, economists didn't recognize unpaid work as work — nor the bias that declared certain tasks 'women's work,' nor the bias that undervalued that work, nor the bias that divided that work unequally between men and women," Gates writes in her book The Moment of Lift: How Empowering Women Changes the World, an excerpt of which was published on her LinkedIn account.

Gates provides an example: when economists measured the hours of family farmworkers, they only measured the hours of those who toiled on the farm, not the women who also spend hours cooking, cleaning, and caregiving, which allowed the farmworkers to be productive. And it's not just economists who failed to give value to unpaid work — even analysts dismissed its importance and perhaps saw it as "just the way the world works" — an additional burden exclusively for women.

ADVERTISEMENT - CONTINUE READING BELOW

Working moms are not exempted from this emotional labor and burden — in fact, they are expected to do it all. After a full day at work, mom would still help the kids with homework, tidy up the living room, do the laundry, cook dinner and put the kids of bed. Most of the time, these extra hours, this invisible workload, is unnoticed and uncounted.

In 1988, New Zealand academic, economist, and former politician Marilyn Waring traveled around the world to study unpaid work. She published her findings in her book If Women Counted and found that if you hired workers at the market rate to do all the unpaid work women do, unpaid work would be the biggest sector of the global economy. So why were economists still discounting these valuable efforts?

Gates writes, "Waring framed it this way: You pay for childcare in the marketplace. You pay for gas to run a stove. You pay a factory to make food from grain. You pay for water when it comes through a tap. You pay for a meal served in a restaurant. You pay for [the] clothes washed in a laundry. But if a woman does it all by herself — caring for children, chopping firewood, grinding grain, fetching water, cooking meals, and washing clothes — no one pays her for it."

"No one even counts it, because it's 'housework,' and it's 'free.'"

Unpaid work makes moms feel burned out

A 2018 survey in the United Kingdom revealed that parents (both men and women) think staying at home with kids is even harder than going to work. In the same year, another research found that working moms take on more responsibilities outside of work compared to their husbands. Seventy-two percent of the women surveyed feel it's their job to stay on top of kids' schedules.

CONTINUE READING BELOW

Recommended Videos

Unsurprisingly, the emotional labor is taking a toll on moms. Women are feeling the burnout from the weight of household responsibilities.

Bridgid Schulte, an award-winning journalist, writes in The Guardian that a woman's greatest enemy is a lack of time to herself. In a book she read about the daily rituals of greatest artists, she found that creative geniuses — mostly men — can focus on their craft because the women in their lives protect them from interruptions.

For example, Sigmund Freud's wife laid out his clothes every morning and put toothpaste on his toothbrush. Karl Marx's wife lived in squalor with three of their six children while he spent his days writing at the British Museum.

On the other hand, female artists featured in the book "were often limited by the expectations and duties of home and care." They had to sneak in time working on their craft in between taking care of parents and children and accomplishing household chores. Schulte writes, "It's not that women haven't had the talent to make their mark in the world of ideas and art. They've never had the time."

Even sadder is the fact that women seem to feel that they don't deserve long periods to themselves. Unlike men, women think they have to earn it. And the only way to get that "alone time" is to finish an endless To-Do list — which often never happens.

How to help moms

Economist Diane Elson came up with a three-part solution to lessen the gap between the time men spend on unpaid work versus the time women spend on it. She calls it the 3 Rs: recognize, reduce, and redistribute.

ADVERTISEMENT - CONTINUE READING BELOW

First, men and women alike need to recognize that unpaid work is being done. Governments should also count the hours women spend doing unpaid work. After that's done, we can now start working on reducing the number of hours that unpaid work takes, "by using technologies like cookstoves or washing machines or improved breast pumps." In other words, save on time so moms can use that time for other things, like self-care. Lastly, redistribute the work we can't reduce, and allow men and women to share it equally.

Moms, don't hesitate to ask for help. Often, the men in our lives don't realize that we need assistance because they need to hear it from us. "Men know they need to contribute with housework and childcare but often don't understand how to have a conversation about the emotional work that needs to be done in a relationship," says sociology professor Rebecca J. Erickson. "Love is supposed to come naturally, but it takes work getting outside of yourself to show care and concern for another person by being attentive."

Gates notes, "To care is human — and caring for children or aging parents should be an expression of love. But if it's assumed that women will do all these tasks, then caring that should be joyful becomes a burden, and work that should be shared becomes isolating."

What other parents are reading

Celebrate your pregnancy milestones!


Enter your details below and receive weekly email guides on your baby's weight and height in cute illustration of Filipino fruits. PLUS get helpful tips from experts, freebies and more!

You're almost there! Check your inbox.


We sent a verification email. Can't find it? Check your spam, junk, and promotions folder.
Trending in Summit Network