Can A Vaccinated Dog Bite Cause Rabies? Here's What You Should Know

Dog vaccination is the most effective measure to control canine rabies.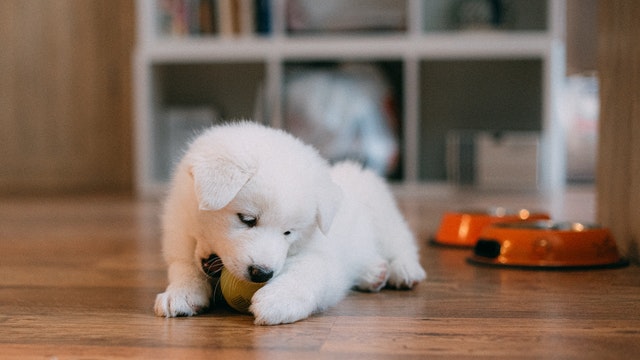 While there are proven benefits of having a pet, it also entails great responsibilities concerning pet care. This includes vaccination for dogs and other domesticated animals. But a lot of new pet owners, especially those with children, still ask: can a vaccinated dog bite cause rabies?

"A vaccinated dog is unlikely to get rabies, although there have been a few cases where a vaccinated dog still developed rabies, says Eileen Borromeo, an experienced pet owner and a long-time animal welfare advocate. She adds that "vaccines do not always provide 100% protection but it minimises the risk of contracting that disease."

In an email interview, Borromeo tells Smart Parenting "it's unlikely for a vaccinated dog to cause rabies, but there are still risks." She explains that "medical professionals require both human and dog to be quarantined and put under observation. " Thus, she says, "Always check with your vet and doctor when a biting incident occurs."

Vaccination against rabies

Dog vaccination is "the most effective measure to control canine rabies," according to the Bureau of Animal Industry (BAI) under the Department of Agriculture (DA). That's why, the government agency points out, it "takes the lead in mass dog vaccination campaigns and provision of animal rabies vaccine."

Classified as a zoonotic disease, rabies is transmitted from animals to humans. It is estimated to claim 70,000 deaths every year worldwide, with 56% of the cases occurring in Asia. In the Philippines, according to the BAI, "there are around 200 human deaths every year mostly among children below 15 years of age and those who are poor."

ADVERTISEMENT - CONTINUE READING BELOW

The BAI points out that "there is no treatment or cure for rabies once the clinical manifestations of rabies set in." People who are bitten, or even just scratched, by an unvaccinated dog, cat, or any other animal need immediate medical care, anti-rabies vaccine, and immunoglobulin that can cost a lot of money. The possible rabies exposure can also cause a lot anxiety.

In response to the problem of rabies in the country, the government mandated the implementation of Republic Act (R.A) No. 9482 or the "Anti-Rabies Act of 2007." It aims to control and eliminate human and animal rabies, as well as prescribe penalties for violation and provide funds for implementation.

The Anti-Rabies Act of 2007 was signed into law on May 25, 2007, and it paved the way for the creation of the National Rabies Prevention and Control Program (NRPCP). The program is an endeavor jointly advocated by other government agencies, including the Department of Health (DOH).

March has been declared as Rabies Awareness Month through Executive Order No. 84. During this period, there's an extensive vaccination and information drive to address doubts and questions, such as can a vaccinated dog bit cause rabies.

Safety measures

Pet owners have to do their part, too. This is how you can do it, according to Eileen Borromeo, who's also the chief marketing officer and head of products of Life By Petto. It's described as "the first app-based, pet health plan service that provides affordable subscriptions to support health and wellness services from partner veterinarians, clinics, and hospitals within Metro Manila."

CONTINUE READING BELOW

Recommended Videos

Borromeo explains, "Teaching children about proper pet care and responsible pet ownership means modeling the behaviour to them at a very young age." An example is using guided "gentle hands" to pet your dog or cat so both child and pet get used to each other's presence. She then gives these pet care tips:

Dos

1. Take the time to research about the kind of pet that will suit your family, lifestyle, level of activity, your budget, and among other considerations.

2. Treat your pet as part of the family. This teaches children to care for their "fur siblings" and can be given age-appropriate responsibilities when it comes to looking after their pets.

3. Endeavor to keep your pets healthy. You can do this through regular exercise, proper diet, and staying up to date with their vaccinations and wellness check ups go a long way.

4. Socialize your pets with other pets, humans, and even things. This helps with getting them comfortable in new environments and people so they're less likely to become stressed and agitated.

5. Find a vet before you get your pet. Your vet will be a constant presence in your life as a result of having your pet. You'll need to make sure that they are invested in your pet's health as you are and their clinics are equipped with the services you'll need to keep your pet healthy.

Don'ts

1. Get your pets too young. In general, the best age to adopt a puppy is between eight to ten weeks, for kittens, it's 12 weeks. For puppies and kittens, they benefit from being healthier (nursing longer from their mothers), better socialized because of their littermates, and other developmental benefits during this period.

ADVERTISEMENT - CONTINUE READING BELOW

2. Take your pets out too soon, or until their vaccinations are complete. As tempting as it is to take them out to the mall and go out on walks, puppies and kittens are vulnerable to diseases until they have completed their recommended round of vaccines.

3. Let your dog drink from a communal/public water bowl. Dogs' saliva carry a lot of disease and if one happens to carry a communicable disease (like distemper), your pet can get it.

4. Go off leash with your dog in a public place, no matter how well trained they are. Dogs' instincts can override their "training" if they're startled, see a cat or another dog, or even a child because any kind of stimulus that can cause them to get into an accident or be the cause of one.

5. Get a pet on impulse. Pets are a big responsibility and no matter how cute it might be to "gift" one to your child, it is another life that you have to care for until the end.

Borromeo also says that accidental bites and scratches oftentimes happen" when children are too eager to interact with the pet who might not be in the right mood to play." She then points out that parents "play a role in refereeing this by teaching the child to respect the pets' space and the proper way to engage with their pets."

Read here for the most effective first-aid treament against rabies, thus allaying fears and questions, like can a vaccinated dog bite cause rabies.

ADVERTISEMENT - CONTINUE READING BELOW

Celebrate your pregnancy milestones!


Enter your details below and receive weekly email guides on your baby's weight and height in cute illustration of Filipino fruits. PLUS get helpful tips from experts, freebies and more!

You're almost there! Check your inbox.


We sent a verification email. Can't find it? Check your spam, junk, and promotions folder.
Trending in Summit Network