Daphne Pills: How to Use It Effectively and What Moms Say About It

Find out why Daphne is a popular choice for breastfeeding moms.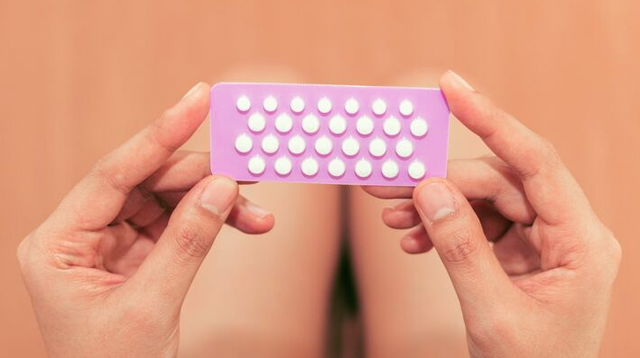 Kung gusto mong basahin ang nakasulat dito sa Tagalog, mag-click lamang dito.

Whether you want to give yourself some time before getting pregnant or you want to space out your pregnancies, know that you have a number of family planning methods to choose from. The use of oral contraceptives or "The Pill" is one of them. There are various brands available in the country, but one of the more popular choices is Daphne pills, an oral contraceptive that has the active ingredient lynestrenol.

What is lynestrenol

Lynestrenol is a synthetic progestogen similar to the female hormone progesterone, according to medical website Practo. It is used to treat menstrual disorders caused by a deficiency of this hormone in the body. It is also used as an oral contraceptive for prevention of pregnancy.

How Daphne pills work

Daphne is a progestogen-only contraceptive pill. It works by thickening cervical mucus  (which blocks the sperm from meeting an egg) and disrupting the menstrual cycle, including ovulation, according to MIMS.

What other parents are reading

How to use progestogen-only contraceptive pills

If taken correctly, progestogen-only contraceptive pills is 99% effective, says UK's National Health Service website (NHS). But remember that you can only buy pills like Daphne with a doctor's prescription. It is important that you consult with your ob-gyn to know the type of oral contraceptive is best for you. (Click here to learn how to use contraceptive pills.)

Unlike other oral contraceptives, which include hormone-free tablets, progestogen-only pills are taken every day for 28 days, without interruption. According to MIMS, you can start taking it on Day 1 of your menstrual bleeding or six weeks after giving birth. You can also start at any day as long as you are not pregnant but you'll need additional contraception, like condoms, for the next seven days.

For the pills to be effective, you'll need to take your pill at the same time each day until the pack is finished. Every pill is labeled with the days of the week, which can help you track your intake. Try taking it after eating meals, before brushing your teeth, or going to sleep, so it's easier to remember. The interval between two tablets should be exactly 24 hours as much as possible, according to MIMS.

After 28 days, you can start a new pack even if you have not gotten your period. It normally takes two days after finishing the tablets in the pack for your period to resume.

ADVERTISEMENT - CONTINUE READING BELOW

What other parents are reading

What happens if you miss a tablet

If you miss a tablet, it must be taken within three hours. If you miss taking a tablet for more than three hours, take it as soon as you remember. Take the next tablet at your usual time, even if it means taking two tablets in one day. You may need an additional contraception as a backup for two days.

Is Daphne pills safe for breastfeeding?

Many of the moms on Smart Parenting's Parent Chat have shared that their ob-gyn prescribed them with Daphne pills specifically because they can be taken while breastfeeding. According to MIMS, Daphne is safe for breastfeeding mothers.

According to NHS, small amounts of progestogen may pass into your breast milk, but this isn't harmful to your baby. "Infants whose mothers are taking the tablet while breastfeeding develops normally, both physically and mentally," says MIMS. It also won't affect your milk supply.

What other parents are reading

What are the side effects?

A doctor's prescription does not guarantee that taking contraceptive pills won't lead to any side effects. Keep in mind that reactions — good and bad — will vary for every woman, as you will see from the feedback from moms on our Parent Chat below. It is why it's important that you work with your doctor closely to determine if these pills are for you.  

Irregular bleeding or altered menstrual cycles

Many of our Parent Chat moms said they experienced delays in their period, sometimes for months that it made them wonder if they were pregnant. The pregnancy tests results would always be negative, they reported.

If you're taking Daphne pills, you may or may not get your period as soon as you finish one pack. If you are breastfeeding exclusively, it may also contribute as to why you are not getting your period. Breastfeeding is a form of contraception — it's called lactational amenorrhea method. It's because nursing makes your body produce hormones that prevent ovulation. But you can't rely on it as your sole contraception unless you meet certain requirements. (Click here to learn how it works).

CONTINUE READING BELOW

Recommended Videos

What other parents are reading

Changes in appetite

According to one Parent Chat mom, taking Daphne pills boosted her appetite, while one commented on the thread that she had difficulty controlling her weight even more after she started taking the pills. The others said they gained weight.

Acne breakouts

Some birth control pills may help with hormone acne, as it increases estrogen and negates the effects of testosterone, according to dermatologist Kristina Reyes, M.D. Some of our Parent Chat members have reported, however, that the Daphne pills made their breakouts worse.

"Sobrang dami ng pimples ko ngayon," said Parent Chat @tatabeng. Others have said that they were "hiyang" — "'Di naman ako nagka-pimples pero siyempre minsan talaga may occasional na pimple na lumalabas siguro due to puyat or stress," said @dhen24.

Other side effects that women may experience include nausea, vomiting, headache, breast discomfort, depression, and skin rashes. Most of these side effects are mild and usually disappear after a few months of use, according to MIMS.

What other parents are reading

Will Daphne pills cause mood swings?

A number of oral contraceptives list a change of mood as possible side effects. However, several studies have verified that there is no increase in the risk of mood swings and clinical depression in women using contraceptive pills, according to obstetrician-gynecologist Dr. Gemma Datu-Fulgado. Although some may experience an increase in depressive symptoms, moodiness, and emotional outbursts, it is important to identify when these symptoms appear in her cycle.

MIMS lists depression as a possible side effect some women may experience when taking Daphne pills, though none of the moms in our Parent Chat have mentioned having experienced it. This side effect is also not exclusive to Daphne pills.

If you feel that these side effects are getting in the way of your daily life, it is important that you work with your doctor and find a family planning method that works for you.

ADVERTISEMENT - CONTINUE READING BELOW

If you are breastfeeding and are comfortable with taking the pill, then Daphne pills may be an option for you. But as with any birth control method, it comes with its advantages and disadvantages. Make sure to consult with your ob-gyn and secure a prescription before trying any oral contraceptive.

Celebrate your pregnancy milestones!


Enter your details below and receive weekly email guides on your baby's weight and height in cute illustration of Filipino fruits. PLUS get helpful tips from experts, freebies and more!

You're almost there! Check your inbox.


We sent a verification email. Can't find it? Check your spam, junk, and promotions folder.
Trending in Summit Network