Diane Pills: How to Know if It's the Hormonal Contraceptive for You

What makes Diane pills different from other brands? Plus the good and bad side effects women reported experiencing.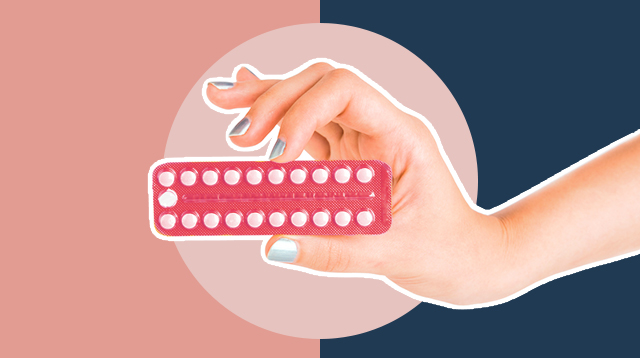 Kung gusto mong basahin ang nakasulat dito sa Tagalog, mag-click lamang dito.

More than a decade ago, after giving birth for the first time, I asked my doctor if I could go back on the pill again. I was young, and I was not really planning to have more babies at that time. My doctor prescribed Diane-35 or Diane pills as it is commonly known.

I was hesitant to use because it was a brand I did not know. But as someone who had been on the pill before, I knew it was 99.9-percent effective in preventing pregnancies as long as it's taken as prescribed.

How to take Diane-35 pills

Manufactured by pharmaceutical company Bayer, Diane-35 contains two active ingredients: Cyproterone acetate and Ethinyloestradiol. The first is a synthetic anti-androgen, a derivative of the hormone progesterone. The second ingredient is the artificial form of the hormone estrogen. 

It comes in 21-day pill pack, and each one contains the active ingredients. To use, take the first pill on the first day of your menstruation and continue taking the pills religiously every day for the first three weeks (Day 1 to 21). When you've finished one pack, stop taking the pills for the next seven days (Day 22-28). On the eighth day (Day 29/Day1), open and start on the next pack. 

During the seven pill-free days, you should expect to have your menstrual period, although it might be lighter and shorter than usual. Nonetheless, even if your period has not entirely stopped, don't forget to take the first-day pill on Day 29/Day 1. 

ADVERTISEMENT - CONTINUE READING BELOW

What other parents are reading

Note that if you're taking Diane pills for the first time, you should use abstain from sex for the first 14 days while taking a tablet every day to protect you from getting pregnant as the hormones take time to take effect on your body. You can engage in sex, but your husband/partner needs to wear a condom for that first 14 days.

If you're switching brands, start taking Diane-35 the next day after you take the last active tablet in your previous pill pack. You may not have your period until you finish your first 21-day pack of Diane-35.

If you miss a pill, take it the moment you remember it and abstain from sex or use barrier protection to be safe. If you miss more than one tablet, check with your doctor for advice on how to proceed. 

Why doctors prescribe Diane pills

Apart from being a contraceptive pill, according to Australia's NPS MedicineWise, a non-profit organization that provides independent information on different medications, doctors prescribe Diane-35 to treat acne when other forms of treatments don't seem to work. One of its active ingredients is an antiandrogen, which suppresses the male hormone. Diane-35 is also sometimes used to treat mild to moderate growth of facial or body hair when there is no apparent cause for it.

Diane-35 is also often prescribed to women who have polycystic ovary syndrome (PCOS). These women produce higher-than-normal levels of male hormones, which can cause irregular periods and make it harder to conceive. Again, the anti-androgen hormone in Diane-35 helps regulate the hormonal imbalance and, consequently, may help women with PCOS conceive.

CONTINUE READING BELOW

Recommended Videos

Diane pills have regular and lighter periods and fewer menstrual cramps as after-effects. These make it helpful in preventing or treating conditions such as pelvic inflammatory disease, ovarian cysts, ectopic pregnancies, lumpy breasts, and cancer of the uterus. 

Possible side effects of Diane pills

As with any medication, there can be side effects. Taking contraceptive pills sometimes boils down to which brand works well with your body. Some will be "hiyang" and not experience any side effects, or even if they do, they may not be as disruptive to their daily life. And it's the same with Diane-35 — the possible side effects will vary for every woman. 

In my case, I couldn't even finish one pack. I remembered feeling bloated, and I felt so uneasy about it. I decided to stop taking it and told my doctor. She then prescribed the brand Yasmin for my pills, which was a better fit but more expensive than Diane.

That was my experience. Many women who take Diane reported little to no adverse side effects. On SmartParenting.com.ph's Parent Chat, a woman who used Diane-35 for 15 years to regulate her menstruation due to PCOS wrote, "Yung glow overall is maganda."

"Ang side effect niya sa akin is headache lalo na sa first few days. Pero nakakalaki siya ng boobs ha," added a woman who had not tried other pill brands.

Marketing manager and mom of three Berns Lazo shared, "When I started using Diane-35, my often six-to-seven-day period was down to five days, and the heavy ones were only on the first and second days," she said of the pill that regulated her menstrual period.

Other women on Parent Chat reported mild headaches and dizziness, which may be managed when taking the tablet right before sleep. The other common side effect women reported was having a bit of an appetite that when left unchecked can lead to weight gain. Some women also added having a lower sex drive and mood swings as side effects.

ADVERTISEMENT - CONTINUE READING BELOW

"Natry ko yung Diane and maganda ang effect skin [pero] madalas ako mahilo," wrote one woman on Parent Chat.

"I'm using Diane, okay siya sa sa akin, though mahal siya. Yun lang mas control ako sa food dahil nakakataba siya," another woman wrote.  

What other parents are reading

Contraindications and red flags

Diane-35 is a combination contraceptive pill — it's crucial to check first and make sure you're not expecting before starting on a pack. If you've just given birth and breastfeeding, Diane pills are also not for you, as it may affect your breast milk production and supply. (Ask your doctor about Daphne pills if you're breastfeeding.)

Diane pills should also not be used with other forms of hormonal contraception. Certain drugs may interact with its formulation and make it less able to prevent pregnancy or cause unexpected side effects such as vaginal bleeding.

Always consult your doctor first before taking any brand of contraceptive pills. Pills are not always recommended for a woman who smokes and is older than age 35, has a family history of blood clots, has liver disease, and suffers from vein inflammation, breast cancer, heart issues, migraines, hypertension, and diabetes.

Bayer's product information on Diane-35 lists that the most crucial side effect you should observe for is signs of a blood clot. If you experience any of the following symptoms of a blood clot, tell your doctor immediately, or head to the emergency room at the nearest hospital:

pain in the chest, arm, or below the breastbone, or discomfort that goes to your back
breathlessness and/or difficulty breathing
swelling, pain or tenderness of one leg or along a vein in the leg
sudden weakness, numbness or bad 'pins and needles' of the face, arm or leg, especially on one side of the body
sudden trouble walking, dizziness, loss of balance or coordination
severe, sudden stomach pains
a fainting attack or you collapse
unusual headaches or migraines that are worse than usual
sudden problems with speaking, seeing or understanding what people are saying to you.

ADVERTISEMENT - CONTINUE READING BELOW

If you experience these signs — jaundice (yellowing skin or yellowing eyes), coughing up blood, breast lumps, unexplained vaginal bleeding — alert your doctor as well. 

Contraceptive pills can work great, not just for prevention of pregnancy, but only if taken as directed. Diane pills retail for about Php700 in local drug stores. It's not exactly cheap, so make sure you, together with your doctor, assess if it's the right fit for you.

Celebrate your pregnancy milestones!


Enter your details below and receive weekly email guides on your baby's weight and height in cute illustration of Filipino fruits. PLUS get helpful tips from experts, freebies and more!

You're almost there! Check your inbox.


We sent a verification email. Can't find it? Check your spam, junk, and promotions folder.

Trending in Summit Network