My Partner Died While I Was On My Third Trimester: 'It Was Just Gallstones'

He was healthy except for having occasional abdominal pains that would come and go.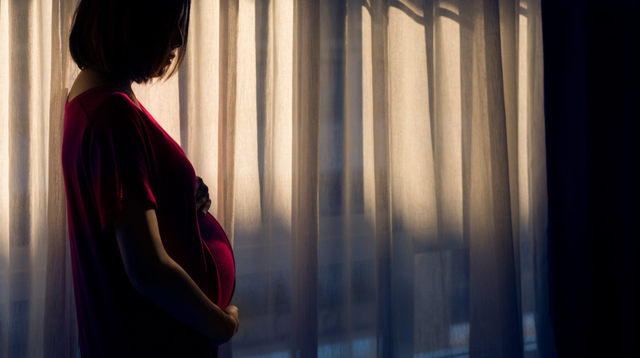 Losing a loved one is devastating, more so if it happens suddenly and unexpectedly. For Dr. Leari Palma, one of our SmartParenting.com.ph readers, the loss is even more painful as her partner passed away while she was pregnant and on her third trimester.

She shares her story, published with permission below, to her fellow moms who might be facing the same ordeal.

 

Two months.

It's already been two months since Chris passed away. He was my partner, the one I thought I'd spend the rest of my life with and the father of my unborn child.

I was seven months pregnant when he left. He was 35 years old. He was healthy except for having occasional abdominal pains that would come and go spontaneously without any medications.

I remember how happy he was when I told him about the pregnancy. We were trying to get pregnant for sometime now and it was indeed a blessing in the midst of a pandemic.

ADVERTISEMENT - CONTINUE READING BELOW

I was 39 years old when we got pregnant. And maybe because of my age, there were complications that we had to go through.

I had spotting on the first trimester due to subchorionic hemorrhage and was on bedrest until the 12th week. On the second trimester, I had to go through bouts of nausea, vomiting and fatigue.

CONTINUE READING BELOW

Recommended Videos

Through it all, Chris was very supportive. He was patient and showered me with love. He would always tell me how he wants to be the best father to our child.

Then came the third trimester of our pregnancy. What I thought to be the most exciting part of this journey was replaced with sorrow.

It was that fateful night in the middle of November when he complained of severe abdominal pain. It was so severe that he could hardly breathe. He was rushed to the hospital and was given pain medicines. Work-up done revealed he had gallstones.

ADVERTISEMENT - CONTINUE READING BELOW

Yes. It was just gallstones.

Since the pain became regular and visits to the emergency room became often as the days went by, he was scheduled for an operation. It was supposed to be a simple procedure. He was admitted on Saturday night and by Sunday afternoon he was already comatose.

By Monday he was gone. The doctors told us it was anesthesia complications since the surgeon has not cut him yet.

He was gone just like that. So unexpected. So painful. And we had no choice but to accept the fact that he is no longer with us.

I am now already on the ninth month of my pregnancy. What I imagined to be a very happy and exciting moment in our lives now has a tinge of grief and misery. Not a day passes by without any tears. And as if grieving is not enough, pregnancy hormones are hitting so hard.

How will I go on without him? What am I going to do everytime I miss him? Will I be able to raise my child single-handedly now that he is gone?

ADVERTISEMENT - CONTINUE READING BELOW

I have yet to fully understand why God called him back so suddenly. But I am still thankful for the many blessings I have. Our little peanut is coming in a few days and he will constantly be a reminder of how Chris loves us.

Although there are so many things going on in my life right now, I am determined to rise from all of these for the sake of our child. I know Chris would not want to see me being defeated by the sadness and my longing for him. I told myself so many times I have to be strong. I am now a mother after all.

 Want to get something off your chest? Share your parenting journey? Email us at smartparentingsubmissions@gmail.com. Click here for more stories that deal with healing from a loss.

Trending in Summit Network