Check Your Symptoms Here: Is It COVID-19, Flu, Colds, or Allergies?

The symptoms of the novel coronavirus (COVID-19 are similar to other respiratory diseases.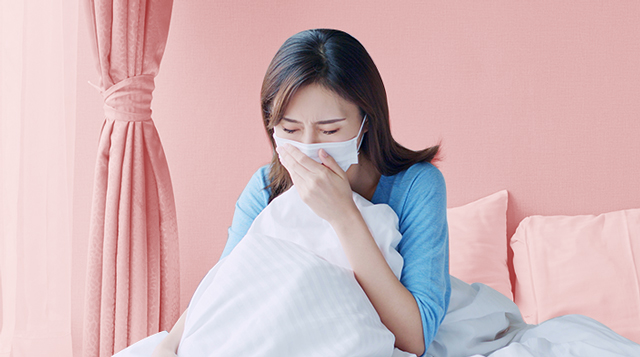 The Philippines is now under a state of public health emergency due to reports of local transmission of the novel coronavirus (COVID-19), the respiratory disease that has symptoms similar to typical colds, flu, and allergic rhinitis. It has now infected more than 110,000 people worldwide and caused more than 4,000 deaths, as of this writing.

The Department of Health (DOH) admitted it had limited testing kits available to detect and confirm COVID-19 patients. The department also directed patients with mild symptoms to self-quarantine at home to prevent overcrowding in hospitals. 

DOH Assistant Secretary Maria Rosario Vergeire explained not all individuals who exhibit flu-like symptoms should run to hospitals for testing.

Individuals who should get priority for COVID-19 testing are only the following: 

Those who have COVID-19 symptoms and travel history to areas with local cases of transmission

Those who have COVID-19 symptoms and were exposed to a person who tested positive for the disease

ADVERTISEMENT - CONTINUE READING BELOW

People who exhibit signs and symptoms of respiratory diseases such as fever, sore throat, cough, and colds but have no travel history to affected areas or exposure to confirmed COVID-19 patients need not rush to the hospital to get tested. Instead, they should monitor their symptoms at home, Vergeire told CNN Philippines.

"If symptoms progress, they can consult their doctor. But they are the ones who are at very low risk of contracting this disease," she stresses. The DOH also has a hotline +63 (2) 8711-1001 to 1002 you can call to check before going to the hospital. 

COVID-19 symptoms vs. signs of other respiratory ailments

The symptoms of COVID-19 are very similar to other respiratory diseases, such as the common cold, influenza or flu, and allergic rhinitis, which may cause confusion and panic. Below, we've listed the symptoms of COVID-19 and other respiratory illnesses to help you check. 

Symptoms of COVID-19 

The U.S. Centers for Disease Control and Prevention (CDC) says symptoms of COVID-19 may manifest in as short as a couple of days up to two weeks (14 days) after a person is exposed to the novel coronavirus. It can be spread through contact with an infected person or their secretions (e.g., cough droplets). Touching contaminated surfaces or objects and then touching one's eyes, nose, or mouth without washing your hands is also another way to get infected.

The main symptoms of COVID-19 are:

fever

cough

shortness of breath

Some COVID-19 patients may also sometimes display other signs, such as:

ADVERTISEMENT - CONTINUE READING BELOW

sore throat

nausea

headaches

fatigue or tiredness

body aches

diarrhea

The best way to protect yourself from getting infected is by regular and proper handwashing, avoiding large crowds, and delaying non-essential travel to areas with known local COVID-19 transmission. You need to strengthen your immune system as well. 

What other parents are reading
Symptoms of the flu
Influenza or flu is a seasonal illness. It is caused by three types of influenza viruses and has several different strains. Like COVID-19, the flu is very contagious and can spread rapidly from person to person. Symptoms of the flu include:
fever or feeling feverish and having chills

cough

sore throat

runny or stuffy nose

muscle or body aches

headaches

fatigue or tiredness

vomiting (rare)

diarrhea (rare)
The best way to protect yourself from getting the flu is to make sure you receive the yearly flu vaccination. Make sure kids also receive the complete recommended immunizations. (Can the pneumonia vaccines and flu vaccines help prevent COVID-19 infection? Click here.) 
ADVERTISEMENT - CONTINUE READING BELOW
Symptoms of the common cold 
Similar to COVID-19 and the flu, the common cold is caused by viruses easily caught through direct contact. It has similar symptoms as the flu but milder, and they typically progress gradually. These include:
sneezing

runny or stuffy nose

slight body aches

mild to moderate chest discomfort

sore throat

fatigue or tiredness (sometimes) 

fever or chills (rare)

headaches (rare) 
The best way to fight colds is to get plenty of rest and drink plenty of fluids like water or juice. Colds generally do not cause serious health problems and resolves itself in about two weeks, even without treatment, except for managing some symptoms.
Symptoms of allergic rhinitis  
The American College of Allergy, Asthma & Immunology (ACAAI) defines allergic rhinitis as an allergic reaction to airborne allergens, such as the seasonal pollens or year-round dust and animal dander. It shares many symptoms as a common cold, but it is not caused by a virus. The symptoms of allergic rhinitis, include:
ADVERTISEMENT - CONTINUE READING BELOW
stuffy nose due to blockage or congestion

itching, usually in the nose, mouth, eyes, or throat

puffy, swollen eyelids

sneezing

cough
Allergic rhinitis is mostly hereditary or runs in the family. Allergy bouts are often typically triggered by common irritants such as cigarette smoke, products with strong odors (e.g., perfumes, cosmetics, hair spray), laundry detergents, cleaning solutions, pool chlorine, car exhaust, and other air pollutants. Most incidents are relatively short-lived, with symptoms improving in three to seven days.
So many symptoms to check? Don't worry, we made a table that hopefully makes it easier for you to check. The idea is inspired by Infogram.com.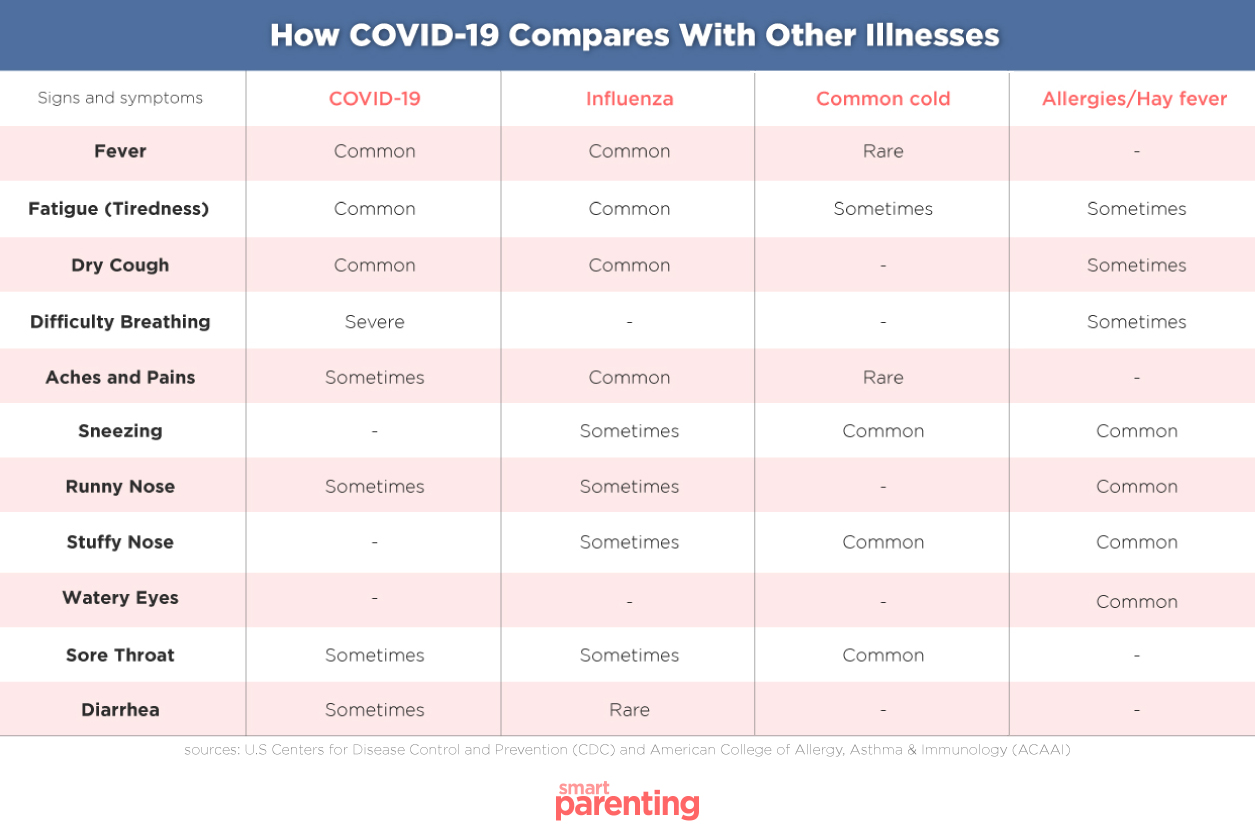 ADVERTISEMENT - CONTINUE READING BELOW
For more updates on COVID-19, click here. 
What other parents are reading

Trending in Summit Network