The Pinay's Mom Guide to Tampons: You Don't Need to Be Afraid of It

A lot of myths surround tampon use. Here's the truth you need to know.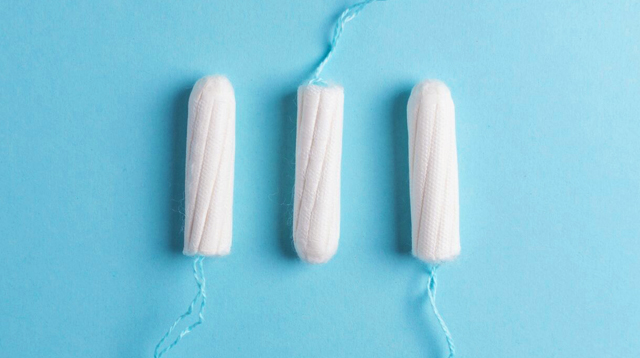 Most Filipinas use the sanitary pad when they have their menstruation because it's what their moms use and gave them the first time they had their period. But today there are alternatives like the menstrual cup and cloth pads. There is another option, albeit less popular, because of pervading myths: tampons.

What are tampons?

Tampons are made of cotton mixed with synthetic fibers for better absorption. (Certain tampon brands use natural fibers from cotton and plants so it's 100% biodegradable.) These materials are sewn together and rolled to fit into the vaginal canal to absorb menstrual flow internally. It comes with a carton (biodegradable) or plastic (non-biodegradable) applicator or no applicator at all (must be pushed with your finger). An attached string is left externally to pull the soaked tampon out for replacement. Wearing it internally means no bulk and no wetness.

What other parents are reading

Why are Pinays afraid of tampons?

Filipinas (and their moms) are wary of tampons because of the myth they will lose their virginity since it is inserted into the vagina. Health professionals will tell you that a tampon can tear or scratch the hymen, the small tissue that partially covers the vaginal opening. But you can only lose your virginity when you have sex. They are also afraid of toxic shock syndrome (TSS), and it is valid. But TSS is rare and shouldn't happen if you are careful of your personal hygiene. (Read more about TSS below.)

Can using tampon be painful?

It should not hurt if you insert the tampon properly. Tampons are created to fit in the vaginal canal. But if you feel discomfort, it is possible you need to pick a smaller size. (A Philippine distributor of a European tampon brand released thinner tampon for the Philippine market.) 

ADVERTISEMENT - CONTINUE READING BELOW

For most though, the discomfort comes from not being used to touching their intimate parts or the mess of having a period. As moms, we have the obligation to talk and show our daughters that they should not be afraid of discussing their menstruation and their reproductive organs. We want our daughters to be comfortable talking about their bodies. Getting their first period is a great opportunity to educate them on how to care and own their bodies.

What other parents are reading

Why do women like tampons than sanitary pads?

Tampons are imported and expensive — the average price is more than Php20 a piece. (Tampon-saving tip: Include it in your shopping list when you or a friend goes out of the country because it is more affordable abroad. Sometimes, in countries like Hong Kong and Singapore, they have a buy-1-get-1-free for the big boxes.

But tampon users do not see high price as a disadvantage because of the freedom of movement and convenience they enjoy. Swimmers don't need to worry about leaks or not being able to swim for that matter. Fans of tampons also talk about how nice it is to be free of the bulk from sanitary. Here's what other women say:

"I've been a tampon user since 18 years old. It's so convenient lalo na sa mga on the move like me. [It was] after several tries, natumbok ko din [kung] saan siya dapat nakaposition at gaano kalayo para comfortable ka." — Jell Flores, 27

"Sometimes when my flow is strong, may kaunting leak. I put a liner to fix the problem. A little bit messy lang when changing kasi nahahawakan ko minsan yung blood." — Katrina May Agasid-Nunez, 31, mom and medical and surgical nurse

CONTINUE READING BELOW

Recommended Videos

What other parents are reading

"I read articles [about my brand of choice] and it really helped in lessening my worry and the reason I have the confidence to wear tampon overnight. — Tanie, 33, stay-at-home mom

"I try as much as possible to change within a maximum of four to five hours even if the pack says eight hours. Tampons are more costly than pads, but it's worth it and saves me from worries when I'm out and about so I can focus on more important things. It's important that tampon users are aware of toxic shock syndrome. Proper hygiene is a must." – Goldie, 37

What is toxic shock syndrome?

You might have already heard about Lauren Wasser, the model who lost her right leg from toxic shock syndrome (TSS), which she said was tampon-related. This was back in 2012 and just last January 2018, her other leg was amputated due to complications.

According to the Mayo Clinic, TSS is a rare, life-threatening complication of certain types of bacterial infections. TSS can be menstrual-related when the vagina is infected by Staphylococcus aureus, a pathogen that produces TSS toxin 1 (TSST-1) and finds its way inside the body through a cut or wound.

What other parents are reading

While the earliest cases of TSS involved women who used tampons during their menstrual periods, less than one half of cases are linked to tampon use today, says the National Institutes of Health in the U.S. Mayo Clinic says TSS  has been associated primarily with the use of superabsorbent tampons. "However, since manufacturers pulled certain types of tampons off the market, the incidence of toxic shock syndrome in menstruating women has declined."

Prolonged tampon use raises the risk of bacterial growth. The warm body temperature of humans, the blood that serves as the fluid where they can culture and the time it takes for them to multiply, are the factors that can place a tampon user at risk of TSS. It is why tampons are not recommended to be kept for more than eight hours.

By the way, TSS can also happen after childbirth, when using certain birth control devices like a diaphragm, and in people who have burns, post-surgery wounds, and other inflammatory conditions, according to the National Organization for Rare Disorders.

ADVERTISEMENT - CONTINUE READING BELOW

Symptoms of TSS include fever, vomiting, rashes that look like sunburn, red eyes, dizziness, muscle aches and feeling of fainting.

To prevent TSS, a treatable disease if the patient is given immediate medical attention, you should always wash your hands before and after changing a tampon. And make sure you've removed the old one before inserting a replacement.

What other parents are reading

 

Celebrate your pregnancy milestones!


Enter your details below and receive weekly email guides on your baby's weight and height in cute illustration of Filipino fruits. PLUS get helpful tips from experts, freebies and more!

You're almost there! Check your inbox.


We sent a verification email. Can't find it? Check your spam, junk, and promotions folder.
Trending in Summit Network