8 Common Triggers Of Asthma And How To Avoid Them

It's important to know first your individualized trigger.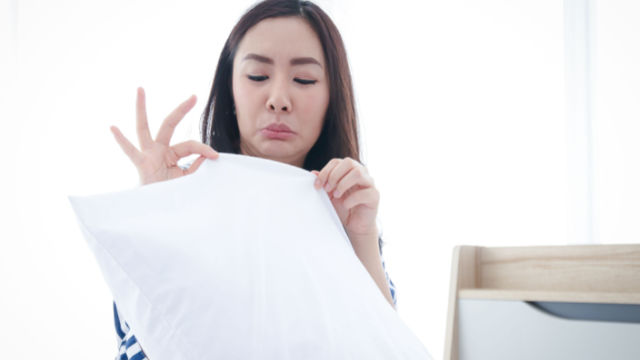 Editor's Note: This article is intended for information purposes only. It does not substitute a doctor. It is vital to always consult a medically trained professional for advice that suits your needs best.

Asthma is a leading noncommunicable disease that affects both children and adults, according to the World Health Organization. Its cause is generally unknown, but triggers of asthma can already be identified to help avoid having attacks.

What you need to know about asthma

Despite the fact that many people around the world suffer from asthma, there are still so many things to learn about this chronic condition, according to the United States National Heart, Lung, and Blood Institute (NHLBI). Meaning, it causes long-term effect on airways. That's why experts continue to study the respiratory ailment.

Several studies show that chronic inflammation of the airways, or air passages in the body, causes asthma symptoms. This is also what Dr. Rilhelm M. Evangelista, a specialist in pulmonary medicine and interventional pulmonary, said in his online talk organized by The Philippine College of Chest Physicians (PCCP).

Dr. Evangelista explained that chronic inflammation happens when the airways, which are also called bronchial tubes, become too irritable o sensitive. The severe inflammation of airways causes tightness that makes breathing for the patient quite difficult.

The doctor added that chronic inflammation starts with asthma triggers, and each patient has one or more triggers, depending on the type or types of asthma.

Common triggers of asthma

A trigger is anything that can cause the inflammation of airways of the patient, according to Dr. Evangelista. There are different types of triggers, so his advice is to first find your "individualized trigger."

ADVERTISEMENT - CONTINUE READING BELOW

Animal dander

These minute pieces of skin that animals shed contain protein. The protein can be found in the fur, saliva, and oil gland of animals, including dogs and cats. It causes an asthma attack.

If don't have the heart to part ways with your pet, you can follow these suggestions by Dr. Evangelista:

Give you pet a bath twice a week.
Avoid letting your pet into your bedroom.
Avoid having upholstered furniture in your house.
Use a vacuum cleaner with hepafilter or hepacleaner when cleaning your bedroom.
Call a pest control expert for ways to avoid infestation of cockroaches and other insects.

House dust mites

These are microscopic insects that live in the crevices of pillows, curtains, mattresses, blankets, and other linens, as well as in carpets, upholstered furniture, and soft toys. They thrive on human skin, flakes, and cotton. Their droppings cause an allergic reaction, especially to the asthmatic.

To lessen your exposure to house dust mites, Dr. Evangelista recommends these preventive measures:

Avoid putting up thick curtains, rugs, and carpets in your house.
Wrap your pillows and mattresses with impermeable plastic.
Soak your blankets and beddings in boiling water for 7 minutes. Do this every week.
Clean your sofa using ac vacuum cleaner and avoid lying here.

Inhaled allergens

When airborne allergens, such as pollen and weed, are inhaled by an asthmatic, an attack happens. That's why the doctor advises for asthma patients to stay indoors as much as possible.

But don't forget to close the windows and turn on the air conditioning unit. If your place is not equipped with an aircon, keep the windows shut and the electric fan turned on.

ADVERTISEMENT - CONTINUE READING BELOW

Recommended Videos

Aside from pollen and weed, another allergen than can be inhaled and cause an attack are molds. Molds thrive in wet places or where there is stuck water. They are usually found in bathrooms or basements. Their airborne spores cause an asthma attack.

You can follow Dr. Evangelista's suggestions to lessen your chances of inhaling allergens:

Ensure sufficient ventilation in your house.

Regularly clean the areas where molds reside, like the bathroom.

Get rid of stuck water in teh bathroom and in other spots in your house.

Make sure that the trash bins are dry and clean.

If you have plants, throw away the falling leaves before they accumulate.

Air pollutants

Both outdoor and indoor pollutants can trigger an asthma attack. These include smoke from factories and cigarette, as well as chemicalls from industries and paints. Avoid these places and things, plus quit smoking, if you haven't yet.

Respiratory tract infection

The common cold is a type of respiratory tract infection, and it can also trigger an asthma attack. It usually occurs 5 days after catching a cold. That's why you need to strengthen your immune system to fight the infections that cause the common cold and other ailments.

Weather changes

The sudden change in or extreme weather conditions can also cause an attack. Though you don't exactly have the power to control the weather, you can make adjustments in your medication. You can also prepare yourself in case an attack happens.

Stress at extreme emotion

Being under a lot of stress and expressing too much emotion can lead to having an attack, if either or both are your triggers. You need to relax, meditate, or do the relaxation method that works for you even before symptoms set in.

ADVERTISEMENT - CONTINUE READING BELOW

Exercise

If exercise is among your triggers of asthma, you don't have to give it up completely. You just need to use your inhaler before starting your exercise routine, workout regimen, or any physical activity. Managing your asthma induced by exercise is also important in enjoying the benefits of being active.

Read also: C-section Babies Are More Likely To Develop Asthma, Have A Weakened Immune System

Celebrate your pregnancy milestones!


Enter your details below and receive weekly email guides on your baby's weight and height in cute illustration of Filipino fruits. PLUS get helpful tips from experts, freebies and more!

You're almost there! Check your inbox.


We sent a verification email. Can't find it? Check your spam, junk, and promotions folder.

Trending in Summit Network