Virgin Coconut Oil Benefits: It Can Speed Up Weight Loss and Solve Beauty Woes

Even babies and kids may have a use for virgin coconut oil!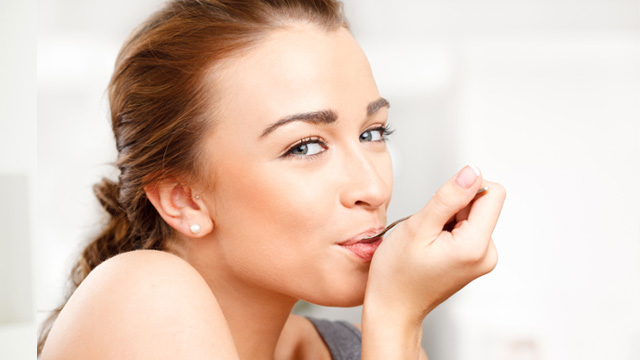 Over the years, people have become more conscious about the need to prioritize health and fitness, not only to look good but also to feel good. Parents, especially, want to be in the best of health so they could be around longer for the sake of their children.

This wellness revolution also saw people having a better appreciation for the gifts of nature. People aren't only changing the way they eat to include more fresh produce in their diet, they're doing a makeover of their entire lifestyle and choosing organic as well, from the shampoo they use for their hair to the nail polish they use to prettify their feet. Natural products have become widely popular and there has been a strong demand for them. 

One product that has gained much popularity over the years is the lowly coconut. Because of its versatility, health buffs have been raving about it and its by-product, coconut oil, for its many health benefits. Lucky for us, coconuts are endemic in the Philippines and we have an abundance of this fruit.

"Virgin" coconut oil, or coconut oil in its purest form (not processed) is said to be the most ideal to achieve best results. To illustrate just how versatile it is, here's a list of virgin coconut oil benefits.

What other parents are reading

Virgin coconut oil for kids

1. It may help get rid of lice.

Virgin coconut oil may be an effective way to prevent and / or kill head lice because of its lauric acid content. Because it's organic, there's no need to worry about it being harmful when using it on young kids.  

ADVERTISEMENT - CONTINUE READING BELOW

2. It can help treat cradle cap in babies.

If cradle cap, that flaky skin on your baby's head and face, seems hard to remove, a small amount of virgin coconut oil applied directly onto baby's skin will do the trick. Leave on for a few minutes before rinsing or washing off gently using a soft cloth.

3. It may lower the risk of infection in premature babies.

Babies born before their due date have underdeveloped skin, which does not work effectively to protect him against the elements. Data also shows that premature babies lose up to 13% of their weight due to water loss from the skin. In a study where coconut oil was applied on premature babies' skin twice daily for the first week of life, coconut oil proved to be an effective non-permeable barrier that helped prevent water loss and improved the infants' ability to regulate their body temperature.  

What other parents are reading

Virgin coconut oil for beauty

4. It's a great alternative to hair conditioners or hair masks.

If you have dry or damaged hair, you can use virgin coconut oil to hydrate your strands. Simply apply on hair and leave on for shinier, softer hair. Besides its moisturizing properties, it may also help delay the appearance of white hair. An aunt of this author is convinced that years of massaging her hair and scalp with coconut oil is the reason she does not have a single white hair on her head even now that she is in her 80s (she has never dyed her hair).

CONTINUE READING BELOW

Recommended Videos

5. Virgin coconut oil can help reduce bad breath.

Oil pulling, the practice of swirling oil in your mouth on an empty stomach for about 20 minutes, is an ancient Ayurvedic technique that is believed to remove toxins from your body. It's quite simple to do: Take a tablespoon of virgin coconut oil, swish it around your mouth for about 20 minutes without swallowing then spit it out, after which you may brush your teeth. It may also work well for babies who have oral thrush—simply swab the inside of your baby's mouth with a bit of virgin coconut oil.

What other parents are reading

Virgin coconut oil for health

6. It increases the "good" cholesterol in your body.

The saturated fats in virgin coconut oil helps increase the HDL (high-density lipoprotein) in your body, the "good" type of cholesterol. It also keeps in check your LDL, the "bad" cholesterol in your body which cause blockages in your arteries and lead to heart disease.

7. It kills harmful microorganisms.

When digested, lauric acid, which makes up 50% of the fatty acids in virgin coconut oil, has the ability to kill harmful bacteria, fungi, and viruses like those which cause yeast infection, or staph bacteria which may trigger skin infections. 

Virgin coconut oil for weight loss

8. It suppresses hunger (and may help keep off weight).

The fats in virgin coconut oil are known as medium chain triglycerides (MCT), compared to long-chain triglycerides in most other food. MCTs are turned into ketones in the liver, which become an alternative source of energy. The feeling of satiety may be due to the way the MCTs are metabolized. In a study where subjects were fed food made up of medium- and long chain triglycerides, those who ate more MCTs ate fewer calories overall, making it a potentially effective way to prevent obesity. 

ADVERTISEMENT - CONTINUE READING BELOW

9. It helps shed off fat, especially in the belly area.

Visceral fat is the kind of fat that you want to avoid — it covers your internal organs and stays lodged in the abdominal cavity. Left unchecked, it often leads to chronic diseases like high blood pressure, heart disease, stroke, and diabetes. Virgin coconut oil can be effective in reducing visceral fat and lower your risks of these life-threatening diseases.

Celebrate your pregnancy milestones!


Enter your details below and receive weekly email guides on your baby's weight and height in cute illustration of Filipino fruits. PLUS get helpful tips from experts, freebies and more!

You're almost there! Check your inbox.


We sent a verification email. Can't find it? Check your spam, junk, and promotions folder.
Trending in Summit Network