Pregnancy could be one of the most wonderful moments in a woman's life. It could also be one of the most challenging due to the physical and emotional changes.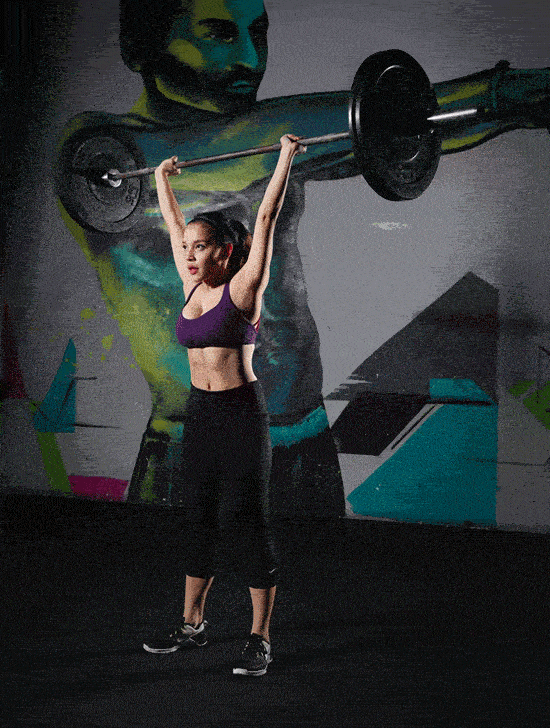 Louise Calderon-Tan, a 25 year-old CrossFit Level 1 trainer at Lifthard Philippines, knows that being fit is especially important during infanticipation and pregnancy. When she found out she was pregnant with her first born, she slowed down but did not totally give up her fitness regimen. "Before I got pregnant, my workout was all about intensity. I would train for hours getting myself ready for CrossFit competitions," she reveals. She still did the same training all throughout her first and second trimesters "but with less intensity," she emphasizes. By the third trimester, Louise slowed down and did more of yoga and labor preparation exercises.
Because Louise maintained her program, her weight gain was a mere 10 lbs., making her total weight only 145 lbs. at the peak of her pregnancy.   She explains, "Being a fitness coach helped me to get to know my body. While I was pregnant, I was more aware of how to listen to my body, learning what it can and can't handle. Being a fitness coach also helped me make healthier food choices."
This first-time mom didn't plunge into exercise right after giving birth though. It took her a month before she hit the gym again, opting to relish those precious firsts with her baby boy Lucas. Slowly, Louise eased herself into shape. "One of the things you lose when getting pregnant is core strength. I started working out again at four weeks postpartum, focusing on core strengthening exercises," she says.
In spite of her background and training, it still took Louise a while to get back into shape. The adjustment, late nights, and additional responsibilities all played a factor. "I did not know that it was going to be difficult trying to get back into shape, especially since I worked out all throughout my pregnancy. I also did not realize that my body was going to feel really weak," she sighs. Louise persisted in exercising, aiming for her fitness goals slowly. "It is difficult to balance having a baby and keeping fit," she admits. "But it is doable!"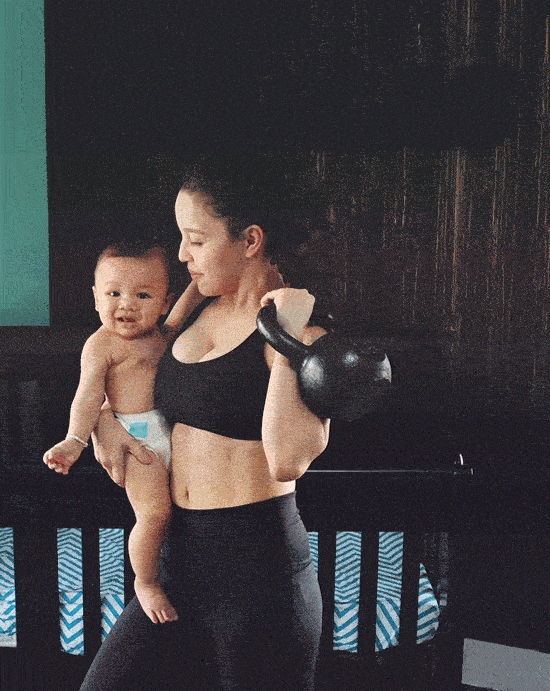 Louise has chosen to help fellow moms be healthier and fitter. She is now taking prenatal and postnatal courses to arm herself with the right knowledge. "I'm really passionate about helping people get healthy and fit," she says with a smile.
Women, moms especially, shouldn't neglect the fitness aspect of their lives. Even if it's just 10 or 15 or 30 minutes daily, Louise encourages moms to move it, so to speak. "I know how difficult it can be to find the time to work out," she says sympathetically, "but I also know that when we do take action to strengthen our bodies, there will be a positive impact on our daily lives as persons and mothers." 
Like Louise said, taking care of one's family while staying fit is doable. Here are some of her suggestions to making exercise fit into your busy schedule:
1. First things first. 
"Try to workout first thing in the morning. If you waited until the afternoon, it'll be more likely for you to skip the workout."
2. Schedule your workouts. 
"Schedule it as a part of your day and make it a non-negotiable."
3. Be kind to yourself. 
"Don't beat yourself up about your body, your current fitness level or your supposed lack of willpower. Instead, look at it as an opportunity to learn and improve."
4. Check your expectations. 
"Expecting too much too soon can lead to frustrations. Try not to be discouraged by what you can't do."
5. Include your kids in your workout. 
"While it's important to have your alone time, there are plenty of ways to combine fitness and family."
6. Get a workout buddy. 
"Someone who can motivate you and keep you accountable --- and vice versa!"