What Parents Need to Know About the Latest Dengue Vaccine Controversy

DOH has put the dengue immunization program on hold.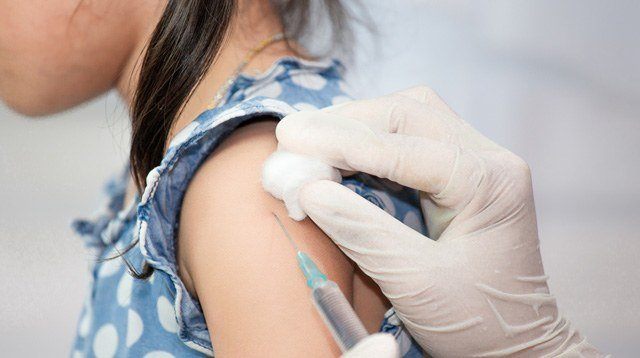 The Department of Health (DOH) has put the Philippines' dengue immunization program on hold until a proper evaluation is conducted, says newly appointed Health Secretary Fransisco Duque in a press meeting today, December 1. The DOH's move is in response to the latest analysis released by Sanofi Pasteur, the manufacturer of the dengue vaccine Dengvaxia. 

Based on Sanofi Pasteur's findings, those who received Dengvaxia and had not experienced dengue before the vaccine was administered have an increased risk for a severe dengue infection if they get dengue. 

"The analysis confirmed that Dengvaxia provides persistent protective benefit against dengue fever in those who had prior infection," the global biopharmaceutical company says in a press release dated Novemeber 29. "For those not previously infected by dengue virus, however, the analysis found that in the longer term, more cases of severe disease could occur following vaccination upon a subsequent dengue infection."

What other parents are reading

Dengvaxia, the first licensed dengue vaccine, is meant to protect from all four strains of the life-threatening mosquito-borne disease. It is given to individuals 9 years old and above in three doses.

As of November 2017, more than 733,000 children in public schools in the National Capital Region, Region 3, and Region 4A, which are areas that have the highest incidence of dengue, have been given the dengue vaccine in accordance with the immunization program. The DOH is still collecting data on exactly how many of the students have or do not have a history of the illness prior to receiving its vaccine.

At the press conference, Sec. Duque said there have been no reported cases of severe dengue disease in those vaccinated since the implementation of the program.

The Philippines is the first country in Asia to approve the sale of the vaccine in December 2015, two weeks after Mexico, the first country in the world to approve the vaccine's commercial sale. Four months later, in April 2016, the school-based immunization program was launched with an allocated budget of P3.5-billion. As reported by Rappler, issues regarding the vaccine's safety, efficacy, cost-effectiveness and "alleged anomalies in its procurement process" plagued the program.  

In a Facebook post, former Health Undersecretary Dr. Susan Pineda Mercado described the dengue immunization program as "reckless and irresponsible from the start." She wrote, "The public was deceived into thinking this vaccine would protect children from dengue. The public health community has been outraged for over a year. Legal action is now necessary."  

According to Rappler, "a House probe into the dengue vaccination program was conducted late last year, led by Quezon 4th District Representative Angelina Tan, health committee chairperson." Cong. Tan says, "We asked that there should be proper social preparation and precautionary/screening test should be done prior to vaccination."

ADVERTISEMENT - CONTINUE READING BELOW

What other parents are reading

Here's what we know so far of the implications that the new findings on the dengue vaccine present. 

What exactly is a severe dengue infection?
During the press conference, the DOH emphasized that what Sanofi Pasteur considers as a "severe" infection is different from guidelines currently used by the Philippines that are provided by WHO.

A dengue patient presenting a bleeding nose was already classified as a severe case by Sanofi Pasteur. In comparison, current guidelines classifies a dengue case as severe if there is organ failure, liver damage, and fluid in the lungs, explains the DOH. None of the severe dengue cases in the analysis led to deaths, the agency says.  

It's important to note, however, that dengue symptoms like severe headaches, pain around the eyes, rashes, bleeding of the gums and severe abdominal pain already merit hospital confinement.

Can my child still get dengue even if he's already vaccinated against it? 
Based on the results of initial clinical trials, the vaccine does not completely eliminate the risk of getting dengue but greatly reduces the risk of hospitalization and severe infection.

However, upon the recently released analysis, the vaccines' protective benefits seem to be seen in those who have had a prior dengue infection. It's those without the history of the illness and then were vaccinated that now potentially pose a serious public health problem.

What other parents are reading

What's the difference between clinical tests before and the most recent analysis?
The first clinical tests showed results on the efficacy of the vaccine. For those age 9 and above, the vaccine reduced severe dengue by 93% and hospitalization by 81% for in the first 25 months that the vaccine was given, according to the World Health Organization's (WHO) updated report on the vaccine. It was shown to be less effective for those below 9 years old.

Sanofi Pasteur's most recent analysis "evaluated long-term safety and efficacy of Dengvaxia in people who had been infected with dengue prior to vaccination and those who had not." It's based on six years of clinical data.

Prior to release of the analysis, however, in a position paper in 2016 by the Strategic Advisory Group of Experts (SAGE), WHO's advisory body on vaccination, it was already noted that there was elevated risk of dengue for "seronegative subjects" or those vaccinated who tested negative for the presence of the dengue virus in blood tests. 

CONTINUE READING BELOW

Recommended Videos

Have there cases that a severe dengue infection is more likely?
Though any dengue infection can become severe, research has shown that it's more common the second time around. Why? Antibodies that remain after a dengue infection may play a role, according to significant findings from a study published in the journal Science. 

"When antibody levels fell to a certain point in children who had been previously infected, they were at greater risk of having severe dengue disease if they were again infected," says an article on STAT reporting on the study.

A lower range could lead to nearly an eight-fold increase of severe dengue disease. "In contrast, higher antibody levels were protective against severe illness," according to STAT.

Researchers of the study say that their findings "underscore the need to use dengue vaccines carefully." In fact, a study published last year had already suggested that the dengue vaccine "should not be given to children who have never contracted the virus."

What other parents are reading

What's going to happen now?
Aside from the change in recommendations, Sanofi Pasteur will ask health authorities to update the product information leaflets provided to physicians and patients regarding Dengvaxia (it will also apply to its label).

The DOH has put on hold its dengue immunization program. The agency has also come up with a framework on the actions it will take in the light of this new advisory. It includes profiling all students who received the vaccine, mandatory reporting of all hospitalization cases, and a 5-year surveillance post-vaccination. They will also review the current dengue immunization guidelines. 

What's the advice for parents whose children have been vaccinated?
The DOH reassures the public that the vaccines are still safe. Parents should, however, monitor for symptoms associated with dengue, particularly those correlated to severe infection.

ADVERTISEMENT - CONTINUE READING BELOW

What other parents are reading

Celebrate your pregnancy milestones!


Enter your details below and receive weekly email guides on your baby's weight and height in cute illustration of Filipino fruits. PLUS get helpful tips from experts, freebies and more!

You're almost there! Check your inbox.


We sent a verification email. Can't find it? Check your spam, junk, and promotions folder.

Trending in Summit Network