No Meds? Here, Doctor-Approved Home Remedies To Relieve Covid-19 Symptoms On Kids

Dr. Maria Cristina I. Alberto who specializes in Pediatric Medicine says that she has noticed the spike in Covid-19 cases among children in her practice alone in the past weeks.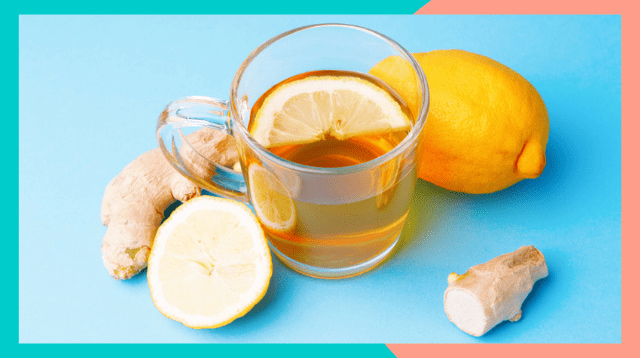 With Covid-19 Omicron variant being three to five time more transmissible than Delta, the Philippines particularly the National Capital Region, is seeing a staggering number of infections by the day.

Currently, NCR has a 52% positivity rate which means one in every two people is testing positive for Covid-19, according to a January 10 report. The data is based on work of the independent analytics group, Octa Research.  In another report, Department of Health Secretary Francisco Duque III has confirmed that the Omicron has surpassed Delta as the dominant variant in the country based on the 60% results in the genome sequencing samples. With this data, the country is now categorized a 'high risk" according to Duque.

What if my kids get infected?

With the current rate of infections, it is understandable that parents are worried that their children might get the virus. While Duque, in the same report, said that with the Omicron variant, "severe and critical cases are comparatively lower than the infections observed during the September 2021 peak," this is not a reason for parents to keep their guard down.

To date there is not much local data on how this Omicron variant is affecting children. As a step to protect children from Covid-19, the Inter-Agency Task Force (IATF) for the Management of Emerging Infectious Diseases has already approved the use of vaccines in children ages 5-11 and it's just a matter of waiting for the vaccines to arrive. 

In the US, as of December 2021, there are almost 7.9 million children who have tested positive for Covid-19 according  to the American Academy of Pediatrics (AAP). According to the Academy's publishing site, AAP news, the rate of children hospitalized with COVID has grown to 'two of every 100,000 children,' the highest since the start of the pandemic . The news, released January 7, also added that the latest spike occurred largely among those under 5 years, a group too young for the vaccination. 

ADVERTISEMENT - CONTINUE READING BELOW

What parents can do

Dr. Maria Cristina I. Alberto who specializes in Pediatric Medicine and does both tele-consult and face-to-consultations at her clinic in Cavite, says that she has noticed the spike in Covid-19 cases among children in her practice alone in the past weeks. She attributes the spread to lesser restrictions implemented during the holidays that allowed most family members to go out and have gatherings, as well as the complacency among those who have been vaccinated. 

She observes that the symptoms are relatively milder for children this time around compared to when Delta was the more dominant variant, and that children recover after around 2-3 days.

"The predominant complaint is  pangangati ng lalamunan and not so much difficulty of breathing," says Dr. Alberto. She also adds that around 30-50% or her child patients get diarrhea.

Home remedies to ease symptoms

Other symptoms in children can include the following: fever, colds, malaise or body aches, and sore throat. In seeking relief for these symptoms at home, Dr. Alberto says that some clinically proven home remedies will do instead of immediately resorting to medicines.

This is especially important now that basic medicines such as paracetamol are hard to come by. The guide below may be applied among children with Covid-19 symptoms.  Before applying these, it is always best to consult with your practitioner to give you an accurate diagnosis and sound recommendation on what to do.

For fever or chills

• Use paracetamol with caution and only when necessary. It is best to seek the advice of your pediatrician to avoid overdose.

CONTINUE READING BELOW

Recommended Videos

• Increase oral fluid intake; eating popsicle and cold gelatin also help.

• Give them a sponge bath which can be as effective a antipyretics.

• Let them wear light pajamas to keep body temperature down.

• Never use Aspirin for children because it may lead to Reye's Syndrome, characterized by sudden brain damage and liver function problems, warns Dr. Alberto.

Malaise or body aches

• Allow them lots of rest.

• Give them a warm bath.

• Increase oral fluid intake.

• Wear light comfortable clothing.

• Make sure they get some sunlight whenever possible.

Dry or unproductive (unable to remove mucus or phlegm) Cough

• For kids six years or older, give some honey for its antibacterial properties, to coat the throat, and lessen irritation. Never give honey to children under six years old because they do not yet have the resistance for Clostridium botulinum—a group of bacteria that can cause muscular paralysis.

• Ginger tea can also ease dry cough because of its anti-inflammatory properties.

Productive or wet cough

• Increase oral fluid intake.

• Let them do some breathing exercises.

• Perform Chest Physiotherapy Treatment by clapping the child's back with cupped hands to loosen mucus so he/she can expel it orally.

• Get some sunlight when possible.

• Give them pineapple juice or pineapple fruit for its enzyme bromelain which has anti-inflammatory properties.

• Dr. Alberto warns against using 'suob' or hot steam bowl' as it can be a burn risk for young children.

Runny nose and congestion

• Apply saline nasal spray to declog sinuses.

• Increase oral fluid intakeItchy or sore throat.

ADVERTISEMENT - CONTINUE READING BELOW

• Gargle with warm water and salt every two hours.

Vomiting

• Give oral rehydration solution (i.e. Pedialite) for dehydration.

• Increase clear fluid intake like water and sugar solutions.

• Give them food rich in probiotics to boost immune system by balancing bacteria in the gut.

Diarrhea

• Give Zinc Supplements as recommended by WHO.

• Take Oral Rehydration Solutions.

• Take clear fluids like water and sugar solution.

Dr. Alberto also gives the following tips if a parent suspects her child has Covid-19:

• Once a child shows symptoms like colds, fever, or itchy throat, acknowledge the possibility that it's already COVID-19 so as not delay the diagnosis.

• Isolate the child from other members of the family.

• The child's guardian should wear face mask, disinfect regularly, and if possible, practice social distancing.

• Separate the child's utensils and use a separate bathroom if possible.

• Make sure the isolation room is well-ventilated by keeping windows open.

• Keep the child comfortable through sponge bath and gentle massage therapy.

• Provide healthy foods like fruits and make sure to drink plenty of water.

• Make sure that the child gets some sunlight and allow playtime if well enough.

It's never easy when a child gets sick, especially with Covid-19. Accessible home remedies can be a reassurance that there are safe and effective solutions out there at a time when there has yet to be a good system in place so in-demand medicines for Covid-19 become accessible for all. 

Editor's Note: This article is written in consulatation with a doctor. It does not, however, substitute a personal consultation with a doctor. It is vital to always consult a medically trained professional for advice that suits your needs best.

ADVERTISEMENT - CONTINUE READING BELOW

What other parents are reading

Celebrate your pregnancy milestones!


Enter your details below and receive weekly email guides on your baby's weight and height in cute illustration of Filipino fruits. PLUS get helpful tips from experts, freebies and more!

You're almost there! Check your inbox.


We sent a verification email. Can't find it? Check your spam, junk, and promotions folder.

Trending in Summit Network