Sugat, Bukol, and More: First Aid for Child Injuries at Home

Know how to handle sugat, puwing, nosebleeds, and more at home.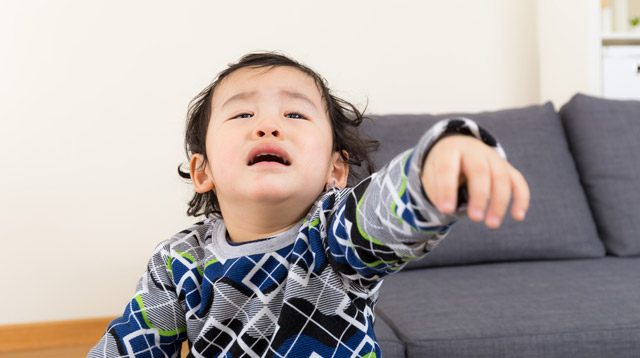 Children get into all sorts of mischief. With all the exploring, it's unavoidable they get a few cuts and bruises along the way. Know how to deal with home injuries and when you need to worry with our guidelines below.  

What other parents are reading

1. Cuts
A lot of your child's sugat will most likely be treated at home. Clean the wound from any dirt or debris by washing the area with running water and soap, pediatrician Dr. Empress Carlos advises. Then, apply a thin layer of antibiotic cream to keep the wound from getting infected while it's healing. 

To make wound care easier on your child, have a selection of fun and colorful bandages. It's not true that "kailangan pahanginan ang sugat para gumaling." A wound can heal well enough under a bandage. And, with a covered wound, you lessen the chances of an infection or your child picking or scratching at his sugat, says Dr. Carlos. 

When to seek medical attention: 
A gaping wound or one that won't stop bleeding, even after applying pressure, warrants a rush to the emergency room. Consider how your child got the wound as well. An animal scratch can cause rabies, which can be fatal. A wound contaminated with dirt or feces, or caused by a puncture from a nail or needle can cause tetanus. Your child will need to go to the hospital for shots.  

What other parents are reading

2. Bumps and bruises
Try not to panic just yet, mom. "The vast majority of these just need some ice and plenty of hugs," says pediatrician Dr. Claire McCarthy, an assistant professor of pediatrics at Harvard Medical School, in an article for Harvard Health Publications. 

"I usually advise my patients to use ice-cold water in a Ziploc instead of ice since it is more tolerable for the child. Elevate the injured area. Then let it stay for 10 minutes, and then reapply now and then to decrease the swelling and pain," Dr. Faith Buenaventura-Alcazaren, a pediatrician from Marikina Doctors Hospital, told Smart Parenting. 

When to seek medical attention: 
If your child is unconscious, vomiting forcefully, hard to wake, and his arms and legs do rhythmic jerking, bring him to the hospital immediately, said Dr. Buenaventura-Alcazaren. Seek medical attention if the bump is on or near the eye socket, and you notice redness or your child is having difficulty moving his eyes,  says Dr. McCarthy. 

ADVERTISEMENT - CONTINUE READING BELOW

What other parents are reading

3. Nosebleeds
They often look bad, but nosebleeds are often common and nothing serious. They can be caused by minor bumps to the nose, sudden temperature changes, or your child blows her nose too hard, says the UK National Health System. 

So, what should you do? Have your child sit upright and lean forward. Then, pinch the soft part (below the bony part) of her nose shut with your thumb and index finger. Ask your child to breathe through her mouth while you do this. Stay in this position for five to 10 minutes. Don't be tempted to peek if the bleeding has stopped. Pinch the nose for 10 minutes more if it's still bleeding.  

Don't ask your child to tilt her head back. The blood can trickle down her throat and irritate the stomach and cause vomiting. 

When to seek medical attention: 

If your child is under 2 years old
If the nosebleed lasts for more than 20 minutes
If the bleeding comes right after an injury like a fall or a serious blow to the head or nose
If the bleeding is heavy and there has been a lot of blood loss 
If the patient has swallowed a lot of blood and is vomiting 

What other parents are reading

4. Eye injuries
Na-puwing? "If your child gets something small in his eye or gets something sprayed into his eye, rinse it out very well with lots and lots of water (if you have contact lens solution, that works well too). If after the rinsing your child feels fine and the eye doesn't look red (or looks barely red), you're all set," said Dr. McCarthy. 

When to worry: 
If your child is in pain or his eye looks very red, seek medical attention. "You should head to the doctor immediately if what gets in the eye isn't small, if there is any bleeding or if your child complains of any trouble seeing," said Dr. McCarthy. 

CONTINUE READING BELOW

Recommended Videos

What other parents are reading

5. Dog bites
When it comes to dog bites, quick action is crucial: wash the bitten area, disinfect with alcohol or antiseptic, and immediately consult a doctor. There should be no hesitation nor should you wait and wonder whether or not the bite will lead to rabies, stressed the Department of Health (DOH) in its campaign against the fatal condition. 

"Rabies is considered a neglected disease that is 100 percent fatal but 100 percent preventable. Effective and safe medicines have been available for decades to prevent the disease in humans and animals," says DOH Secretary Paulyn Ubial.    

How to seek medical attention: 
Treatment includes getting shots of rabies vaccine after being bitten or scratched by an infected animal. The shots will stop the infection from spreading. Post-exposure rabies vaccination shots are available in public and private Animal Bite Treatment Centers. There are 486 in the Philippines, and 32 are located in Metro Manila. Click here to find the nearest one to your home. 

Celebrate your pregnancy milestones!


Enter your details below and receive weekly email guides on your baby's weight and height in cute illustration of Filipino fruits. PLUS get helpful tips from experts, freebies and more!

You're almost there! Check your inbox.


We sent a verification email. Can't find it? Check your spam, junk, and promotions folder.

Trending in Summit Network