Flu Vaccine Is Critical for Kids Under Age 5 and Pregnant Women

Allowing your child to get the flu vaccine can help protect her against the potentially life-threatening contagious virus.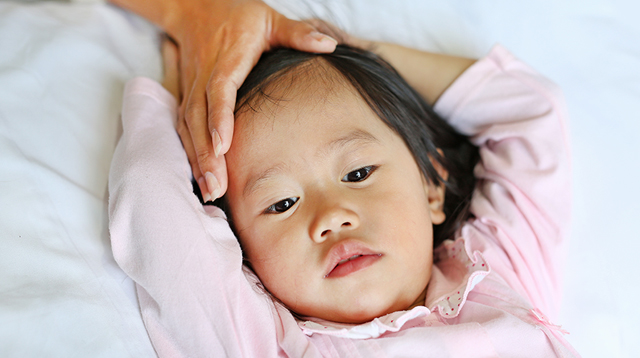 In the 2019 immunization schedule, one of the recommended vaccines for children is the flu vaccine, which provides protection against influenza viruses. Here is everything you need to know about the flu vaccine and why your child needs it.

What is influenza?

Influenza, more commonly known as flu, is a respiratory illness caused by flu viruses. This disease is very contagious and can spread rapidly from person to person. If your child is exposed to someone who has the flu and that person coughs or sneezes, chances will be high that an unvaccinated child will also get infected. According to HealthyChildren.org, the virus can be spread when a child places her hands or fingers on her eyes, nose, and/or mouth after touching a contaminated surface, such as a door knob.

Influenza viruses are classified into different types, designated as A, B, and C, according to Stanford Children's Health. Influenza types A and B are usually those that trigger epidemics every year and often lead to hospitalization and death. Influenza type C, on the other hand, is considered a mild respiratory illness.

What other parents are reading

Flu symptoms and possible complications

The symptoms of the flu can include fever, cough, sore throat, a stuffy or runny nose, body aches, a headache, and fatigue. Some children may also experience vomiting or diarrhea. It must be noted that people who have been infected with the flu may only feel some of these symptoms.

Influenza is usually a mild condition that healthy children can recover from over the period of a week or two without requiring medical care. However, it is also possible for different complications to take place in some people. These complications include pneumonia, sinus and ear infections, and even inflammation of different organs such as the heart, brain, or muscle tissues. These complications may end up being life-threatening and possibly cause death.

ADVERTISEMENT - CONTINUE READING BELOW

According to the Centers for Disease Control and Prevention (CDC), the groups of people most vulnerable to those potentially-fatal complications that can be triggered by the influenza virus include children younger than 5 years of age, especially those less than 2 years old. Children with chronic health conditions such as asthma and heart, lung, or kidney diseases, are also at high risk of developing flu-related complications.

What other parents are reading

Flu treatment

If your child comes down with the flu, make sure to let her get as much rest as possible and to have her drink plenty of fluids. If she has a fever, you may give her paracetamol. Meanwhile, aspirin should never be given to a child with the flu, since "aspirin during bouts of influenza is associated with an increased risk of developing Reye's syndrome," says HealthyChildren.org.

People who get the flu usually recover within one to two weeks, but if your child's fever does not go away, complains of ear aches and other signs outside of flu symptoms, consult your pediatrician.

What other parents are reading

Flu vaccine is the best protection

According to experts, the best way to protect children from the flu is by ensuring they receive the flu vaccine. The American Academy of Pediatrics (AAP) recommends that children aged 6 months and above be given the flu vaccine annually. Experts review the formulation of the flu vaccine each year, and update it accordingly to provide ample protection against the virus.

The reason the flu vaccine needs to be administered yearly is because of the constantly-changing nature of the influenza virus. The World Health Organization (WHO) includes influenza in its list of top global health threats in 2019, writing, "The world will face another influenza pandemic — the only thing we don't know is when it will hit and how severe it will be."

CONTINUE READING BELOW

Recommended Videos

CDC also explains receiving the seasonal flu vaccine will help provide protection against whichever type/s of the influenza virus research indicates will be most common during a specific time of the year.

What other parents are reading

According to experts, it is best to get vaccinated before the flu season begins since it takes around two weeks after vaccination for the body to develop the antibodies needed to protect it against the virus.

However, it is also possible that some kids may require a different vaccination schedule, depending on different factors, such as any pre-existing medical conditions. In this case, parents are advised to talk to their pediatrician to decide on the best plan of action.

"We acknowledge that some patients will require schedules that are different from our recommendations. That is why it is important for parents to consult their pediatricians so they can make the best possible decisions for the health and well-being of their children," said Dr. Salvacion Gatchalian, president of Philippine Pediatric Society during a press conference at the 26th annual convention of Pediatric Infectious Disease Society of the Philippines (PIDSP).

What other parents are reading

Why it's important to get the flu vaccine

The benefits of providing children the flu vaccine are numerous and significant. Aside from preventing them from being infected, another benefit is that vaccinated are less likely to die from influenza. In a 2017 study by the CDC, the flu vaccine was found to have decreased the risk of flu-associated death by 51% in children with high-risk medical conditions and by 65 percent in healthy children.

ADVERTISEMENT - CONTINUE READING BELOW

Flu vaccination has also been proven to lessen the severity of the virus on people who still get infected after being immunized. A 2018 study published in the journal Vaccine found that vaccinated patients were actually 59% less likely to be admitted to the intensive care unit (ICU), and that vaccinated patients in the ICU stayed in the hospital an average of four days less than patients who were not vaccinated.

Pregnant moms are also advised to get the flu vaccine. The CDC writes that a pregnant woman who gets immunized against influenza not only protects herself but even her unborn child as she passes antibodies to the baby during her pregnancy. Pregnant moms need two doses of the flu vaccine, to be given a month apart.

Finally, getting your child (and yourself) vaccinated against the influenza virus will also help protect others who may not be able to get vaccinated, like people with chronic health issues and elderly people.

Dr. Anna Lisa Ong-Lim, president of PIDSP, strongly urges parents to make sure their children receive all the suggested vaccines, including the flu vaccine. "Vaccinating our children is one of the most basic medical interventions to ensure that our children develop as healthy adults.

"Some fears and myths persist that vaccines could harm infants, but decades of studies have shown the vaccines prevent unnecessary child deaths instead of causing them."

What other parents are reading

Celebrate your pregnancy milestones!


Enter your details below and receive weekly email guides on your baby's weight and height in cute illustration of Filipino fruits. PLUS get helpful tips from experts, freebies and more!

You're almost there! Check your inbox.


We sent a verification email. Can't find it? Check your spam, junk, and promotions folder.
Trending in Summit Network