UPDATED: Where To Get Free Medical Consultation Online From Pedias, Ob-Gyn, And More

Thank you, doctors, for continuing to provide your service!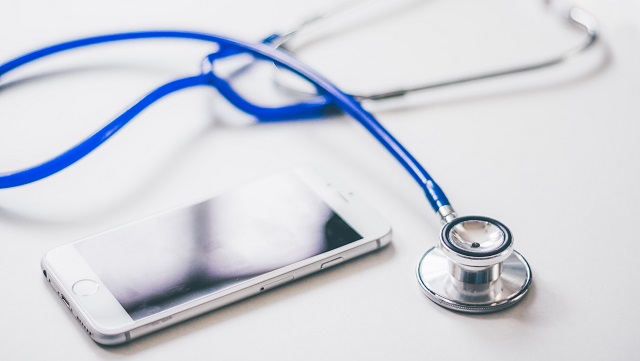 We are living in an unprecedented time. As COVID-19 puts the whole world in quarantine or lockdown, we are experiencing anxiety, fear, and yes, cabin fever.

Free medical consultations you can get online

Thankfully, despite physical distancing and isolation, technology is making it possible for us to get the help we need, especially when it concerns our children's health. Here is a list of groups whose partner-doctors are offering their medical services online for free.

Autism Society Philippines

ASP president Mona Magno Veluz shared with SmartParenting.com.ph that it has launched free consultations for families who may be struggling with their kids on the spectrum at home, "especially for those who do not have access to professionals at the moment."

The current situation means broken routines, which can trigger meltdowns. Veluz says, "It is important to he hyper-observant. Watch for triggers and antecedent events that come before meltdowns or difficult behavior. For our kids, the behavior is a way of communicating their needs."

ADVERTISEMENT - CONTINUE READING BELOW

ASP's free online consultations are conducted from Monday to Friday, 8 a.m. to 5 p.m. To sign up, click here. ASP will schedule for you.

ASP has developmental pediatricians, occupational therapists, speech pathologists, SPED professionals, psychologists, and lawyers in their roster. As of this writing, these are the doctors who are extending their services:

CONTINUE READING BELOW

Recommended Videos

PHYSICIANS

Mimi Avendano, MD, devped (PCMC)
Beth Matias, MD, rehab med (Dean, DLS-HSI)
Isabel Quilendrino, MD, devped (ManilaMed)
Alexis Reyes, MD, devped (UP-PGH)

SPEECH PATHOLOGISTS

Elinor Bautista, CSP-PASP (Primary Skills)
Suzie Pascual, CSP-PASP (Core Skills)
Mae Sadicon, CSP-PASP (SLMC)
Weng Ynion, CSP-PASP (Trails)

OCCUPATIONAL THERAPISTS

Jemilyn Kaw, OTRP (ALRES)
Dana Salonga, OTRP (Therabilities)
Lady Suarez, OTRP (ThinKids)
Ana Yap Tan Pascual, OTRP (SLMC)

OTHERS

Jim Festin, Law and Human Rights (Dean, PUP)
Joy Ofrecia, SPED (ASP)
Richmond Ordonez, PTRP (DLS-HSI)
Cecile Sicam, SPED (ASP)

If you are a licensed professional who would like to volunteer your services to the autism community, please send ASP an email at autismphils@gmail.com.

ADVERTISEMENT - CONTINUE READING BELOW

KonsultaMD

Globe Telecom's subsidiary, KonsultaMD, is offering the public a 30-day FREE access to medical advice through its telemedicine hotline. The free Konsulta subscription is open until April 13 to anyone without existing membership. You may call 78880 via Globe/TM mobile phone or +632 7798-8000 via Globe landline, other landline in Metro Manila, and other mobile networks. 

ADVERTISEMENT - CONTINUE READING BELOW

KonsultaMD is a 24/7 health hotline service manned by skilled and licensed Filipino doctors who provide medical assessment and advice, including basic healthcare and permissible medication, over the phone.

MD Link Healthcare

Doctors of MD Link Healthcare provide free medical consultation via different chat apps such as Facebook Messenger and Viber. Offering their services free of charge during enhanced community quarantine are ob-gyns, pediatricians, general and internal medicine physicians, ENT doctors and surgeons. For their schedules, see below or click here if you can't see it.  Call +63 922-8280357 / +63  922-8672525 for more information.

ADVERTISEMENT - CONTINUE READING BELOW

HP Diagnostics

Hi-Precision Diagnostics offers free medical consultation from Monday to Saturday, 9 a.m. - 3 p.m. Call +632 8741-7777 then press 3. You may also call +63 943-1351858 and +63  933-8231119 from 9 a.m. to 12 noon. They will not provide prescriptions.

Lung Center of the Philippines

Volunteer doctors for the Lung Center of the Philippines are offering free online consultations on COVID-19 via their official Facebook page, Lung Center COVID Ask Force.

ADVERTISEMENT - CONTINUE READING BELOW

The Lung Center COVID Ask Force accepts inquiries from Monday to Saturday from 8 a.m. to 11 a.m. (cut-off time: 10 a.m.) and from 7 p.m. to 10 p.m. (cut-off time: 9 p.m.).

COVID-19 consultations may also be made through phone calls to the Lung Center of the Philippines at + 632 8924-6101 (ask to be connected to the Senior House Officer). Read more about it here.

ADVERTISEMENT - CONTINUE READING BELOW

UP Dentista Para Sa Bayan 

Over on Twitter, The UP Dental Alumni Association (UPDAA) is offering free online dental consultation. Should you have any dental concerns, send a direct message to @UPDentistaBayan to book an appointment. You may also reach out to @maxineremulla for more information.

More from Smart Parenting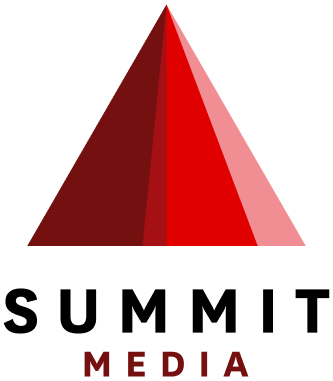 Get the latest stories on COVID-19.
All you need to know from your trusted Summit Media network. Sign up here for regular updates delivered to your mailbox.
The email address you entered is invalid.
Thank you for signing up. We'll send updates directly to your inbox!
Trending in Summit Network