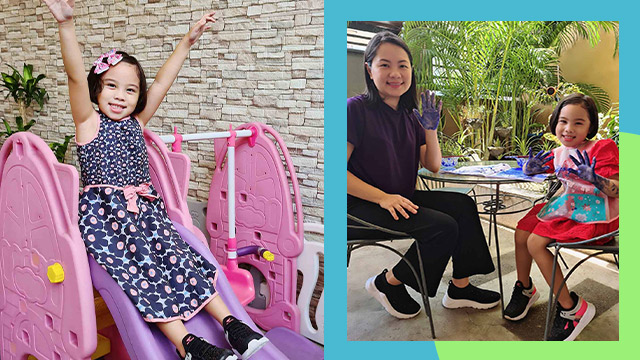 Do you still remember the last time you had your child's feet fitted for shoes before this pandemic? No? Maybe it's high time for you to do so.
According to research from The College of Podiatry in the United Kingdom that involved 2,000 parents, roughly 85 percent of the population purchased shoes without actually fitting their children's feet first. Some bought ill-fitting shoes and, worse, 40 percent of these parents postponed purchasing a new pair for their kids, despite complaints of pain.
How wearing ill-fitting shoes can affect foot development
Ill-fitting shoes can cause a foot deformity known as hallux valgus. This happens when the big toes start to angle inward, causing a painful lump to grow bigger right below the toe.
How to choose the right shoes for your kids
As a rule of thumb, always opt for form, function, and fit over style when buying shoes. Joseph Stern, former president of the Canadian Podiatric Medical Association, recommends looking for pairs with sturdy heel counters and rubber soles to prevent tripping.
He further explains that every shoe is specially tailored for a specific function. For instance, sandals are made specifically to wear to the pool or beach. They are not designed for running around.
Be aware as well that bones in children's feet are so soft during the toddler stage. For babies, wearing ill-fitting shoes may not necessarily cause deformities. However, not wearing supportive footwear may lead to abnormalities like flat feet.

As parents, make it a habit to ask your kids how their shoes feel. Often, children's sense of touch isn't as fully developed as an adult's, hence, they will be more likely to push their vulnerable feet into small shoes.
Dr. Kong Shoes, a shoe brand known for its focus on foot health, recognizes these concerns. For several years, the company has been designing healthy shoes through the help of podiatrists and pediatricians.
Early this year, Dr. Kong Shoes launched the campaign #HealthyStepForward, which aims to raise awareness on the importance of healthy foot development not just for kids, but also for the whole family.
Due to the company's desire to serve even during the pandemic, Dr. Kong Shoes has introduced the free Online Foot Assessment. It's a virtual way of booking a consultation to help you choose the right shoes for your family members.
One-on-one consultations are scheduled every Friday so parents have the chance to ask experts questions related to foot health. If you're interested, you may schedule an appointment here: https://bit.ly/3jnPr7A
Dr. Kong Shoes are available in Dr. Kong branches nationwide. Follow Dr. Kong Philippines on Facebook.
This article is sponsored by DR. KONG.