A 'Lifesaving' Peanut Allergy Drug May Soon Be Available for Your Kids

A new study found constant exposure to peanuts may help reduce children's sensitivity to peanut allergens.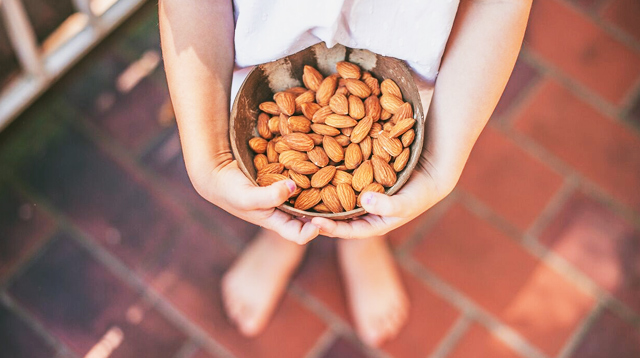 Parents whose kids suffer from allergies know how terrifying an attack can be. Mom Karen Soriano, whose 12-year-old son has allergies that can lead to anaphylaxis (a life-threatening type of allergic reaction) since he was an infant, recalls her son's worst attack back in 2014. He ate a slice of cake from a friend's birthday party and immediately complained of having difficulty breathing. There was no allergen warning on the cake box. He was allergic to peanuts.

While on the way to the hospital, he began to vomit, and his usual first-aid treatment did not work. It was the longest 40 minutes for Karen — she almost lost her son that day.

There is currently no cure from peanut allergy, but results from a new study may lead to the approval of the first oral medication that improves reactions in children who have severe peanut allergies.

What other parents are reading

Breakthrough drug for kids with peanut allergy

The study, published in The New England Journal of Medicine, featured the results of a year-long clinical trial of oral immunotherapy in children. The trial wanted see if it can reduce children's sensitivity to peanut allergens by exposing them bit-by-bit to peanut protein over the course of six months.

Peanut exposure was administered through a drug called AR101, described as a "peanut-derived investigational biologic oral immunotherapy drug," or as pediatric allergist Michael Perkin of St. George's University of London calls it, "peanut flour in a capsule." The drug contains only 0.5 milligrams of peanut protein, which is equivalent to one six-hundredth of a large peanut.

Three hundred seventy two (372) children ages 4 to 17 years began taking the lowest dose of AR101 and the dose was increased every two weeks until the kids were taking in 300 milligrams of peanut protein — equivalent to a single peanut. They did this for 24 weeks.

By the end of the trial, which consisted of six months of treatment and six months of maintenance therapy, all participants were challenged with increasing doses of peanut protein under close supervision. Two hundred fifity of the 372 participants could take a peanut protein dose of at least 600 milligrams, or about the size of two peanuts, without developing allergic symptoms. On the other hand, only five of the 124 children who received placebo powder were able to consume the equivalent amount of peanut protein without reacting.

The improved tolerance, however, "can really change the lives of patients who are peanut allergic," said Daniel Adelman, study coauthor and allergist and immunologist at Aimmune Therapeutics, the company that makes AR101 and sponsored the trial.

ADVERTISEMENT - CONTINUE READING BELOW

What other parents are reading

It is not a cure

The goal of the therapy is not to provide a cure against peanut allergy but to minimize the life-threatening effects of accidental exposures, like a child taking a bite out of a peanut butter sandwich by mistake.

"What we're trying to do is free people up from the fear and anxiety associated with the potentially bad things that can happen with minute quantities of peanut exposure," said Adelman.

As expected, nearly all of the participants had allergic reactions to the drug, but most of those reactions weren't severe, such as a rash or slight abdominal pain. It is worth noting though that 20% of the children in the active treatment group withdrew from the study. More than half of them because of adverse events, as reported by The New York Times. Fourteen percent of those on active treatment received injections of epinephrine (that are prescribed for anaphylactic emergencies) with one child requiring three EpiPen injections after suffering from anaphylaxis.

Authors of the study emphasized that parents, or even doctors, shouldn't attempt to try a similar treatment by measuring peanut protein themselves. Without exact measurements, peanut exposure could be dangerous. "This is treating peanut like a medicine, not a food," said pediatric allergist Scott Sicherer of the Icahn School of Medicine at Mount Sinai, New York City. "Don't try this at home."

He emphasized that the therapy is not yet a cure. The study has not established how long people would need to have consistent peanut protein exposure to maintain their tolerance, but regular use is probably needed, says Sicherer.

CONTINUE READING BELOW

Recommended Videos

What other parents are reading

Managing a child's allergies

Family history is the greatest predictor of having allergic disease. But around 15% of patients have no family history of allergic disease at all, according to Filipino allergologist Ma. Carmela Agustin Kasala, M.D.

Health experts have advised parents to delay introducing nuts to babies until after their first year to prevent them from developing allergies. But updated dietary guidelines from the U.S. National Institutes of Health have given parents the go-signal to introduce peanut-containing food to all babies, but only after they've been given other solid foods. But we highly advise working closely with your doctor when it comes to peanut allergies.

If you're breastfeeding, another research suggests new moms can protect their child from peanut allergy by consuming a diet containing peanuts while breastfeeding. Their findings showed kids were five times less likely to develop the allergy when they grow older.

Before doing all these, however, it is important to work closely and inform your doctor about any steps you wish to take when it comes to managing peanut allergies. And if you have an older child with the allergy, it pays to be extra vigilant, especially with the food he is eating. Awareness is key, and it can save his life.

What other parents are reading

Celebrate your pregnancy milestones!


Enter your details below and receive weekly email guides on your baby's weight and height in cute illustration of Filipino fruits. PLUS get helpful tips from experts, freebies and more!

You're almost there! Check your inbox.


We sent a verification email. Can't find it? Check your spam, junk, and promotions folder.

Trending in Summit Network