Don't Pop a 'Pigsa'! How to Treat Your Child's Boil, Say Pedias

Plus, how to spot a boil that requires a doctor's attention.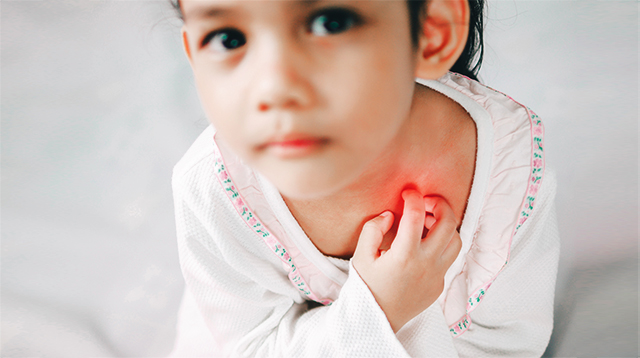 Summer brings no-school days, beach trips and also a list of diseases parents should keep in mind. The Department of Health (DOH) has already begun doling out infographics on diseases and health conditions more prevalent during the Philippine summer months. These include chickenpox, sore eyes, sunburn, heat stroke, measles, and rabies. Recently, the DOH has also released information for the public on boils or pigsa. Here's what you need to know about it.

ADVERTISEMENT - CONTINUE READING BELOW

More from Smart Parenting

What is a boil?
It looks like a red, small lump on the skin — similar to how a pimple would look. "The lumps quickly fill with pus, growing larger and more painful until they rupture and drain," explains Mayo Clinic. The affected area can also be itchy and warm to the touch. 

A boil is a skin infection commonly caused by the Staphylococcus bacteria, which is typically already present on the surface of the skin. They become a problem "when there is a break in the skin or when the bacterial infection becomes more aggressive and overpowers normal defenses against infection," HealthyChildren, a site run by the American Academy of Pediatrics, explains.

Boils commonly pop up on the neck, armpits, buttocks or thighs. Children may get it through direct contact with a person who has the infection or by touching contaminated surfaces and objects. They're more common "among kids with diabetes, malnutrition, or other conditions that weaken their immune system," said the DOH. 

ADVERTISEMENT - CONTINUE READING BELOW

CONTINUE READING BELOW

Recommended Videos

More from Smart Parenting

Don't forcibly pop a pigsa, which is quite a common Pinoy habit. Squeezing a boil to drain the pus may worsen and spread the infection, Dr. Faith Buenaventura-Alcazaren, a pediatrician at Perpetual Succor Hospital and Maternity and Marikina Doctors Hospital and Medical Center, tells SmartParenting.com.ph. "Popping it also hurts the child further," she adds. 

So, what should you do?
Keep the area clean and check the boil every day. Over time, the pressure in a pigsa naturally builds up. Dr. Buenaventura-Alcazaren recommends applying a warm compress several times a day to help relieve pain and lead it to pop and drain on its own. The Paediatric Society of New Zealand states, "If the boil bursts, wipe away pus, fluid or blood with clean cotton wool or a cloth soaked in water and antiseptic and cover with a plaster."

"If the boil doesn't improve, you need to see a doctor for treatment," Dr. Jamie Isip-Cumpas, a pediatrician at Parkview Children's Clinic Makati, says. 

Dr. Buenaventura-Alcazaren explains, "Treatment is topical antibiotics, and depending on the extent of the boil and the age of the patient, may necessitate intake of oral antibiotics. If the tissue infection worsens, the area would need an incision and a drainage procedure by a surgeon."

ADVERTISEMENT - CONTINUE READING BELOW

More from Smart Parenting

Good hygiene is key to preventing boils, according to both doctors. Dr. Buenaventura-Alcazaren reminds us, "Always teach kids to wash their hands, so they don't transmit germs into areas with skin breaks (a.k.a. abrasions, cuts, and wounds). Good wound care should also be practiced, that means washing the area with soap and water and applying a topical ointment to prevent infection."

A pigsa needs to be seen by a doctor if it's on the face and a size that's more than five centimeters in diameter, it is accompanied by a fever, it worsens rapidly, or it hasn't healed in two weeks, according to Mayo Clinic. Consult the doctor if your child gets boils often, and there's more than one boil at a time. 

Trending in Summit Network