Your Child's Teeth May Be in Trouble if You See These Spots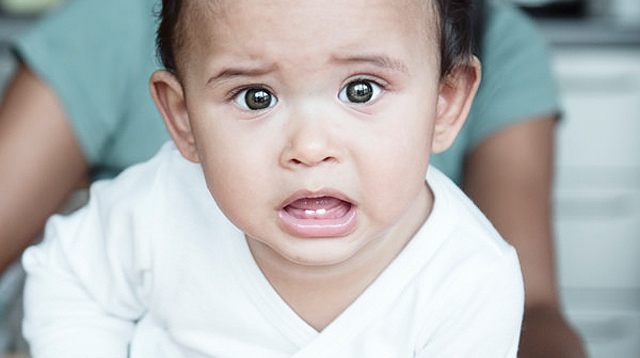 Do your toddler's chompers have spots that are whiter than the rest of his teeth? Those are called white spot lesions (WSL). They not only blemish your child's pearly whites, but more importantly, they're a sign of a growing problem.

"WSL is the first stage of a cavity," Dr. Georgina Roa-Remulla, one of the directors of the Philippine Pediatric Dental Society Inc. (PPDSI), told Smart Parenting. They appear as white, chalky lines or spots on the surface of a tooth, and over time, they will turn into brown or yellow tooth decay. And as parents know, once a tooth has a cavity, it will never be whole again. Teeth don't heal once they decay!

What other parents are reading

The spots appear when bacteria are left to munch on the sugar sticking to your child's teeth. The bacteria produce acid that dissolves the calcium and other minerals that make up the tooth, causing the white spots. 

There's good news, though. WSL can be stopped from worsening into tooth decay. "Decalcifications are still reversible through thorough tooth brushing using fluoridated toothpaste. Fluoride is the best protection against dental cavities. With proper care, brushing can avoid WSL from progressing into early childhood caries," Dr. Carina De los Reyes, former president of PPDSI, told Smart Parenting. Once your child's teeth get back the calcium and minerals they need, the white spots should slowly disappear. 

Aside from improving dental hygiene, WSL may also be a sign that it's time to make changes to your child's diet, added Dr. Roa-Remulla. "For parents of young children, avoid nighttime bottle feeding. When left for prolonged periods, like for hours overnight, liquids that contain sugar (including formula milk) and food that contain carbohydrates can cause the white spots and eventually a cavity." 

Dr. De los Reyes also advised parents to avoid giving children sweets. Taste preferences begin early in life, according to the American Heart Society (AHS), so as young as now, steer him away from junk food. "Snacks with added sugar will make a baby get used to the sweet food and encourage sugary foods when the child grows older," says Dr. De los Reyes. 

ADVERTISEMENT - CONTINUE READING BELOW

What other parents are reading

Make sure to take a trip to the dentist once you notice the white spots. Your child's dentist may recommend toothpaste for your child to use, give her teeth a gentle fluoride treatment, or clean her chompers to remove tartar buildup to prevent WSL and dental caries.

"Dental caries (or cavities) affects more than 90 percent of Filipino children, and these can start as soon as the baby teeth start coming out," said Dr. Roa-Remulla. Brush or clean your child's teeth especially at night, she said, even if he only has one. Find a guide for buying the right fluoridated toothpaste for your child here. 

Plus, remember to take your child to a dentist as soon as her first tooth erupts or by her first birthday, whichever comes first. It's a crucial first visit; dentists make their initial assessment, and you're taught how to take proper care of your child's teeth.

Dr. Carina De Los Reyes holds clinic at St. Luke's Medical Center (401-0335), Quezon City; The Medical City (988-1000 local 5165) and at #33 Sta Catalina St. (631-4932) in Pasig City. 

Dr. Georgina Remulla holds clinic at #1215 Acacia Avenue, Ayala Alabang (850-4260), Muntinlupa City; and #110 Amorsolo Street, Legaspi Village (892-4758), Makati City.

Trending in Summit Network