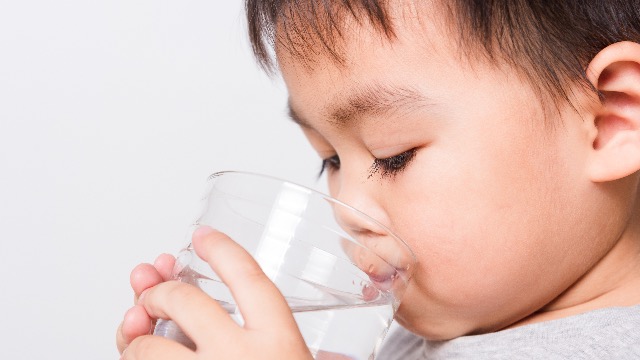 At a time when it seems all we see and hear are news about the current health crisis and worsening calamities all around the world, putting extra effort into ensuring our family's health and safety should be our utmost priority.
No doubt, things have become a little tougher for moms, who always strive to be at their best as they nurture and protect their family — all while attending to their own needs and excelling at their chosen path.
Absolute Pure Distilled Drinking Water understands how stress brought about by these uncertainties can take its toll on moms, that is why it is here to ease some of these troubles somehow: by providing clean water for optimal hydration.
Satisfying discerning moms' need for a clean water source
Discerning moms prefer only clean and reliable water sources to keep their families safely hydrated. Absolute Pure Distilled Drinking Water aims to satisfy these needs as it offers the following:
1. Water that goes through an advanced and rigorous distillation process. Water is boiled at 100 degrees Celsius to help kill germs and water-borne parasites, and is then packed in bottles without human contact to help ensure an untainted product.
Substandard water should never be an option for your family's hydration. Given the prevalence of water-borne diseases caused by microorganisms and bacteria from contaminated sources, it is important to get drinking water only from a trusted source.
2. Convenient serving options for every family. With the holidays approaching, the coming weeks will surely be busy for families as they finish their Christmas and New Year preparations.
Keep every member of the family hydrated as they run errands, shop for groceries, and find Christmas gifts with Absolute's single-serve bottles in 250ml, 350ml, and 500ml.
On the other hand, Absolute's 2L bottle helps track an individual's water intake at home as it contains just enough water to help achieve the recommended water intake for adults. It makes for a great hydration partner for moms who work remotely, kids who take classes at home, and dads who run errands.
Absolute also offers options for household consumption: the 6L bottle for smaller households, and the 8L family pack for larger ones. Now, it's easier and more convenient to store water at home. No more running back and forth to stores to get enough supply for ate, kuya, mama, papa, lolo, and lola!
Absolute Pure Distilled Drinking Water wants to be every mom's hydration partner in every situation. It strives to provide the same amount of love, care, and security moms effortlessly give their families.
Absolute Pure Distilled Drinking Water is one of the few water brands in the country to receive a certification from the National Sanitation Foundation International, an independent, global certifying body for food and beverage safety standards.
With Absolute, moms can be assured that every bottle of water consumed can help lead to a healthy life.
Absolute Pure Distilled Drinking Water is available at supermarkets, convenience stores, grocery stores, and drug stores near you. You may also order online via Shopee and Lazada, or through this link.
For more information, follow Absolute Distilled Drinking Water on Facebook and Instagram.
This article is sponsored by ABSOLUTE DISTILLED DRINKING WATER.