3 Fun and Simple Recycling Crafts You and the Kids Can Do Right Now

Make cereal box houses, shampoo bottle monsters and spoon and fork folk!

Photo from lapommeliving.com

Kids bored at home? Bring out the paint, glue and scissors because it's craft time! Here are three simple, fun and cheap crafting projects from La Pomme Living that you and the kids can do right now. Yup, right now. Because, we're guessing you already have all the materials you need lying around the house—a cereal box, shampoo bottles, and spoons.  

1 Cereal box house


Photo from lapommeliving.com

You need a doll hourse? No problem as long as you have cereal boxes plus: scissors, a ruler, a cutter, glue, tape, and coloring materials.  To get the free template for this project and to see the full instructions, head over to lapommeliving.com.


What other parents are reading
ADVERTISEMENT - CONTINUE READING BELOW
2. Shampoo bottle monsters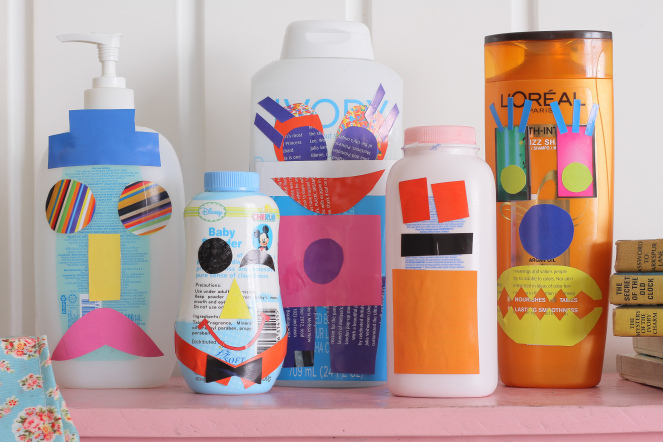 Photo from lapommeliving.com

How cute are these monsters? They're made from empty shampoo and baby powder bottles, colorful magazine pages and glue. Cut out shapes from old magazines (the more colorful, the better) and turn your bottles into monsters by using the shapes as face features. This project is great for imaginative little kids who are just learning about their circles, squares and triangles. 

3. Spoon and fork dolls



Photo from lapommeliving.com

This one's a little more complicated as it needs fabric scraps. If you don't have any, you can always use colorful napkins or crepe paper. You and the kids will use the fabric to "design clothes" for little plastic spoon and fork men and women. It's a great project for preschool kids to stretch their creativity by creating mini-people from nothing but cutlery, a marker and fabric.

To see the full instructions for all three projects, head over to lapommeliving.com.

 
CONTINUE READING BELOW
Recommended Videos
Trending in Summit Network