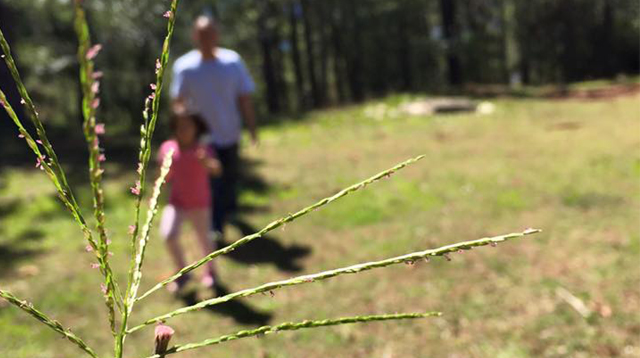 Much has been said about kids these days having too much screen-time. Wherever you stand on the great debate, you can't argue against the benefits of screen-free activities. 

So we've put together 30 ideas for you, one for each day of the month (with a cheat day for those with 31 days!). Choose from outdoor, indoor and paper-and-pen activities, or simple ideas to inspire creativity and imagination.

1. Dress-ups

Children love to dress up and play pretend. Fill a box with scarves, hats, costumes, and even just plain fabric. Your kids will enjoy running around dressed as different characters of their own creation.

2. Indoor obstacle course
After you've hidden away ornaments that can get broken, make your own obstacle course with chairs, tables, and tents; make tunnels by tying yarn on chair or table legs. Add some masking tape on the floor for a balance beam or squares for jumping to! 

3. Balloon play
Inflate a balloon, or bring home one from a party, and let your kids play fun games with it. They can toss it, play catch, or have a basketball or volleyball match. Just follow their lead!

4. Foot painting
Lay out newspapers and manila paper on the floor, put some washable and non-toxic paint on paper plates, and let your kids paint with their feet! 

5. Memory game 
If your child has miniature toys (animals, cars, Lego pieces), make your own memory game with it. Depending on your child's age and attention span, lay out four, five or more pieces on the table. Ask him to close his eyes after memorizing the items, then take away one. Make him guess what's missing. Take turns!

6. What's different?
Lay out animal toys, and add a comb. Ask your child, "What's different?" If he guessed right, ask him why it was the correct answer. Try various objects with one obviously different from the rest. 

7. Animal shadows
Kids can be endlessly entertained by shadows whether it's daytime or nighttime. Teach your child how to make animal shadows with his hands. Alternatively, you can have an arts and crafts session by cutting out animal shapes from dark paper and putting sticks on each and then using the figures for some shadow play.

8. Playing shop

Do you remember playing shop when you were young? Kids still love to play it! You can make it as simple as using a table as a store front or as grand as making a store out of cardboard. Ask your child what he wants to sell – books, doll's clothes, candy – and get ready to be the shopper or the seller.

9. Chalk games 
Have fun outside by drawing different shapes on the ground. Call out the shape on which your child will jump to. This not only familiarizes your child with shapes but also makes him move about. Try different learning concepts, too, like letters and numbers.

10. Printing with play dough 

Whether you make your own play dough or buy from the store, your kids will enjoy making prints out of it. Give your child keys, leaves, blocks, or whatever interesting shapes you may have, and let him explore making prints and patterns on the dough.

11. Marble painting
Cut paper to fit inside a tray or a box. Coat two to three marbles in different tempera paint colors and transfer to the container with a spoon. Your child can then tilt the tray or box to make the marbles roll and leave their paint trail. The result is a lovely abstract painting!

12. Pet rocks
Tired of cleaning after your pets? Try making and taking care of pet rocks! Help your child paint and decorate smooth rocks from any gardening shop (or from your own garden!) with googly eyes, pipe cleaners, yarn, buttons, etc. 

13. Sand molding
A sandbox, even if it's just a small basin filled with garden sand, is a great material to have at home. Give your child different molds such as cups, blocks and toys and make a game out of guessing which item was used! 

14. Bath time outdoors
During hot summer days, why not dress up your kids in their swim wear and let them play with the water hose, basin, and different beach toys? If you're concerned about wasting water, you can limit what they will use to X number of water containers.

15. Sorting by size
In a basket, put several items of two sizes each, like a small and big toy car, a small and big leaf, or a small and big toothbrush. Ask your child to pick one item and then find its smaller or bigger version. For another step, you can also have a small and big box for him to put the objects inside: the small box for the small items and the big box for the big items.

16. Pouring and measuring
Pouring and measuring are fascinating activities for kids. Give your child several non-breakable containers and let him pour his heart out in the garage or garden. 

17. Weighing
Do you have a kitchen weighing scale? Ask your child to gather different objects in your home and let him weigh and compare the items. An easy and absorbing math activity! 

18. Stop dance
Bring the party to an ordinary day at home by dancing – and stopping – to music. Toddler and preschoolers will enjoy freezing when the music stops. Make sure to use a remote control so they won't know when you're about to hit the pause button.

19. Garden cooking
If you have a garden, or have at least some plants, let your child play "cooking" outdoors. With some play pots and pans, he can make his own concoctions using leaves and twigs that he can find around him.

20. Washing clothes
Children love to imitate what grownups do, and washing clothes is an interesting activity at least until they hit their tween stage. Let your child wash some small items such as handkerchiefs, face towels, or even doll's clothes. Use mild soap, though!


Photo from DIY Natural


Grate white baby soap and mix with a bit of water until it's compact. Divide into several pieces and put a drop or two of food coloring on each clump. Put into molds, like ice cube trays, and wait for it to set for several hours. Once you have your soap crayons, bath times will be so much fun!

22. Flashlight game
Turn off the lights at night, and use a flashlight to play hide and seek. The holding the flashlight is the "it". Whoever is caught by the beam becomes the next "taya." 

23. Sack race
Got dirty pillowcases in the laundry basket? Take it out for a while and have a sack race! Once your child has mastered hopping inside a pillowcase, put a chair in the middle of the room for him to hop around. 

24. Bubbles
Children just love blowing and chasing bubbles. Spend time together just blowing bubbles and watching them float. 

25. Float and sink
Fill a big basin with water and get several objects to put into it. Take turns with your child in guessing whether an object will float or sink. The one with the most number of correct guesses wins!

26. Listening game
Sometimes, life can just be too noisy. Play a quiet game with a timer, and take note of the sounds that you hear. When the timer rings, try to remember as many sounds as you can.

27. Masking tape road
For your car-crazy child, make a play road on the floor with lots of masking tape. Whether you replicate your neighborhood streets or you make your own town, your child will definitely be engrossed playing his cars over it.

28. Musical glasses
Get several glasses of the same size and fill each one with water of increasing height. Hand your child a pencil, and let him play on it! You can lengthen the activity by experimenting with different water height and checking the effect on the sound.

29. Rubbing
When you're busy around the house, hand your child paper, crayons and things that he can make a rubbing of. It can be a key, a leaf or a coin. 

30. Indoor picnic
Make snack time fun by having an indoor picnic. Ask your child to set up the blanket while you prepare your food. Don't forget to invite the dolls and super heroes!

ADVERTISEMENT - CONTINUE READING BELOW

CONTINUE READING BELOW

Recommended Videos

Celebrate your pregnancy milestones!


Enter your details below and receive weekly email guides on your baby's weight and height in cute illustration of Filipino fruits. PLUS get helpful tips from experts, freebies and more!

You're almost there! Check your inbox.


We sent a verification email. Can't find it? Check your spam, junk, and promotions folder.
Trending in Summit Network