10 Establishments That See Potential in Persons With Disabilities (Give Them Your Support!)

These kudos-worthy businesses are helping and celebrating diversity and disability inclusion.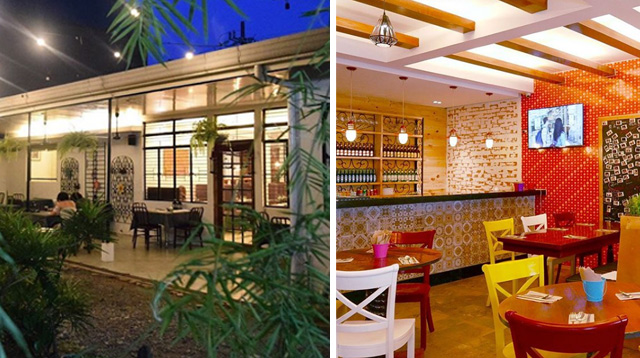 Social enterprise in the Philippines is on the rise, and big businesses are quickly learning that how they help the communities they serve affects their bottom line. According to a British Council report in 2017, social enterprises in the country primarily target job creation, poverty alleviation, local development, and empowering marginalized sectors — such as persons with disabilities (PWD).

As a social enterprise, it is not enough to give the legally mandated 20% PWD discount or to have wheelchair ramps or to offer PWD parking spots.  As consumers, families who live with disabilities — whether visible or invisible — value awareness and accommodation of their loved ones' unique needs.  These socially-aware consumers are inspired to support businesses who can build sustainable revenue models while celebrating diversity and disability inclusion.

Here are a few noteworthy enterprises that have hired or are run by PWDs

Dohtonbori (NCR)

This Japanese casual dining restaurant is famous for their okonomiyaki, which is cooked on grills, right in front of the customer.  Diners have the option of cooking the food themselves or asking any of the Dohtonbori Buddies to do it for them. The crew is made diverse by a handful of young men with autism, thanks to the passionate commitment of resto's millennial president and CEO Kimberly Cruz. It partnered with Autism Society Philippines in 2017 to recruit and develop workers with autism.

Dohtonbori branches are located in Greenhills, SM North EDSA, Mall of Asia, UP Town Center, SM Fairview, and SM Megamall.

What other parents are reading

ADVERTISEMENT - CONTINUE READING BELOW

Gourmet Gypsy Art Cafe (NCR)

This unassuming establishment run by Chef Waya Araos-Wijanco boasts of art-inspired decor and global cuisine. It also offers artisan goodies and ketogenic options. Noteworthy is the restaurant's commitment to inclusion with about a third of their regular staff having developmental or learning disabilities.  They were trained at the Open Hand School of Applied Arts, which Chef Waya also manages and where they learned skills and behaviors that will help them succeed in the restaurant industry.

Gourmet Gypsy Art Cafe is located along Roces Avenue in Quezon City.

KKO KKO (NCR)

This Pinoy-Korean restaurant launched in 2016, but it is keen on growing to 50 branches by 2019. Aside from an innovative menu and IG-worthy plating, disability-inclusive employment is part of restaurateur Grace Lee's brand's grand plan. Employees on the autism spectrum undergo a one-on-one orientation before they are immersed in the branch for on-the-job learning. The Autism Society Philippines helps identify candidates for open posts and assists in career counseling and life coaching.

KKO KKO branches are located in Kapitolyo, BGC, Fairview Terraces, Festival Mall, and SM Clark, Pampanga.

ADVERTISEMENT - CONTINUE READING BELOW

Elait (NCR)

This frozen treats mall kiosk, which serves rolled ice cream, has been working with College of Saint Benilde's School of Deaf Studies on developing a disability-inclusive workforce. The ice cream shop has also helped inspire acceptance from the general public by displaying signs to help customers communicate with their deaf and hard of hearing staff.

Elait branches are located in Mall of Asia, The 30th, Century City Mall, Santolan Town Plaza, SM San Lazaro, MPlace, SM Manila, Venice Grand Canal, and SM North.

What other parents are reading

ADVERTISEMENT - CONTINUE READING BELOW

Shakey's (NCR)

Our favorite casual dining chain, which has been serving up pizzas since 1975, launched "Project Love 'Em Down" with the Down Syndrome Association of the Philippines in 2018. The program gives persons with Down Syndrome the opportunity to participate in real-life guest engagement activities and assist in food service tasks in company-owned stores.


Shakey's branches are located in Shakey's Marcos Highway, Shakey's Commonwealth, and Shakey's Loyola

ADVERTISEMENT - CONTINUE READING BELOW

SM Markets

The country's largest grocery retailer — SM Hypermarket, SM Savemore and SM Supermarket — partnered with Autism Society Philippines in 2016 to hire adults on the autism spectrum as retail sales associates for selected branches in Cavite, Cebu, Davao, Iloilo, Laguna, Misamis Oriental, NCR and Quezon, with more in the pipeline. Employees of the grocery retail giant undergo sensitivity training on how to manage a neuro-diverse workforce, from recruitment and training techniques to coaching and performance management. Posters, audio announcements, and worker badges also help educate customers on how persons with autism positively contribute to the business.

What other parents are reading

South Star Drug (NCR)

This community-based drug store launched its PWD hiring program in December 2016, in partnership with Unilab Foundation. They have hired PWDs in their head office, as well as in their operations. Welcoming PWDs to multiple functions within the organization, not just the retail side, is a testament to a corporate culture of genuine inclusion.

ADVERTISEMENT - CONTINUE READING BELOW

Sunshine Farm (Quezon)

This sunflower farm, owned by Rhodora Fresnedi, has partnered with the local Samahan ng mga Isinusulong ang mga Kakayanan ng mga may Kapansanan (SIKAP) in empowering persons with various disabilities through sustainable livelihood in Tiaong. Since they began operations in November 2017, the farm's field of sunflowers has attracted visitors from all over the country and a hoard of loyal customers.

ADVERTISEMENT - CONTINUE READING BELOW

Sunshine Farm is located at Maharlika Highway, Lalig, Tiaong, Quezon.

What other parents are reading

Van Gogh is Bipolar (NCR)

Just like the famous people after whom menu items were named, proprietor Jetro Rafael was diagnosed as bipolar. This empowered entrepreneur took inspiration from his condition to create his very own happy place and the vibe centers around a mood-healing experience.

ADVERTISEMENT - CONTINUE READING BELOW

Van Gogh is Bipolar is located along Maginhawa Street in UP Village, Quezon City.

Zambawood (Zambales)

This San Narciso destination, which has been the backdrop of many weddings and films, is a passion project of Rachel Fernandez Harrison.  She is the mom to Julyan, the resort's resident artist, barista and gentleman farmer, who happens to be on the autism spectrum (read more about their story here).  Zambawood also employs deaf workers in the boutique hotel as housekeeping staff and in the cafe as servers and baristas.

ADVERTISEMENT - CONTINUE READING BELOW

Zambawood Beach House is located at Fernandez Compound, Purok 1B, Bario La Paz, San Narciso, Zambales.

Mona Magno-Veluz serves as the national president of the Autism Society Philippines. She is a mom to three kids with her eldest Carl on the autism spectrum. Her passion propels her to write and talk publicly about disability inclusion and PWD empowerment. Find her on Twitter @mightymagulang.

Trending in Summit Network