Kid-Friendly Museums Where Admission Fee Is Either Free or P150 and Below
Manila often gets a bad rap for not having enough family-friendly activities. However, I beg to differ and start right here with my favorite kid-friendly museums in the metro. 

These museums are great for ages 4 years and up including grown-ups who are kids at heart. The bonus: they're below Php150 or free.

Riceworld at the International Rice Research Institute




Riceworld is what its name says — a museum all about rice! The kids will have fun with the hands-on exhibits as they learn about how rice is farmed and used, not just in the Philippines but all over the world. Make sure to eat at the cafeteria, and you must absolutely buy the bread to take home. The gift shop is also worth a visit.


 Riceworld is surrounded by huge grass lawns that are begging for the kids to play on it. 

ADVERTISEMENT - CONTINUE READING BELOW

Free admission but make sure to call to make a reservation
Call +632 580-5600 local 2575
Chandler Hall, International Rice Research Institute, Los Baños, 4031 Laguna

What other parents are reading
The Planetarium is absolutely worth a visit for the dome projector show alone. There are three different shows: A Planet for Goldilocks, Journey to a Billion Stars, and Hayabusa. We viewed A Planet for Goldilocks, which takes you through the galaxy to find the right environment for a life-sustaining planet. I highly recommend this one for children. Go early because the seats can fill up fast. Just remember no kids under 4 years are allowed.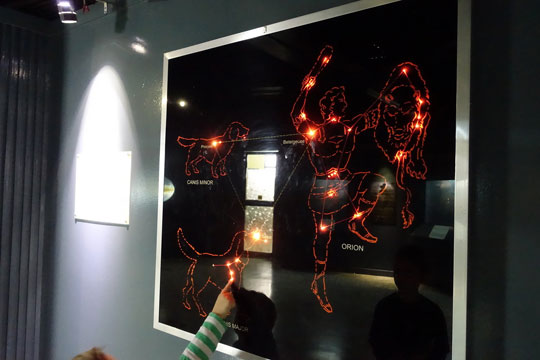 The gallery contains a number of space exhibits featuring models of planets, constellations and space crafts. This space is free.
Open from Tuesday to Sunday at 8:30 a.m. to 4:30 p.m.
Admission fee: Student Php30php / Adult Php50
For show schedules, click here
Padre Burgos Ave Rizal Park Metro Manila Philippines, Rizal Park Padre Burgos Ave, Ermita, Manila
Call +632 527-7889
What other parents are reading
Quezon City Experience Museum (QCX)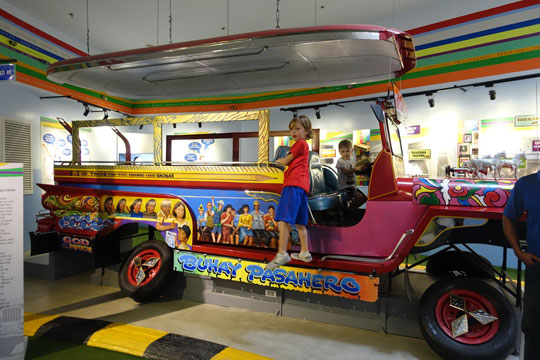 My boys loved driving and crawling all over the jeepney exhibit. 
I was completely floored the first time we visited QCX — it is oozing with culture and technology all geared towards children. One of my favorite aspects of this museum is how interactive it is. While my kids played at the jeepney exhibit, I was educated about jeepney culture. It was so enthralling to learn the whole culture, even about the music! The grounds at the QCX are well manicured and are lined with picnic tables. (When we were there, however, the grounds near the monument are not as tidy, so please bring your trash with you.)
ADVERTISEMENT - CONTINUE READING BELOW

The architecture exhibit that showcased the unique buildings of Quezon City was marvelous! 
Open every day from 9 a.m. to 5 p.m., except Mondays.
Free admission for children 6 years and below
Quezon City resident: Php100 (must present valid ID with address)
Non-Quezon City resident: Php150 
Quezon Memorial Circle, Elliptical Road Quezon City
Call +632 692-3332
What other parents are reading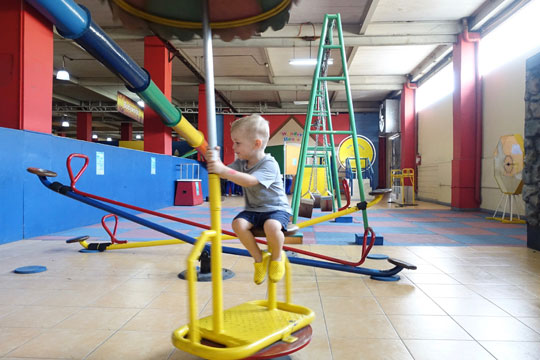 ADVERTISEMENT - CONTINUE READING BELOW
Marikina never ceases to surprise my family. The simple museum is no frills, but it is lots of fun. It is very engaging and all science based. The boys had fun with the exhibits that tested their thinking and physical skills to set things in motion.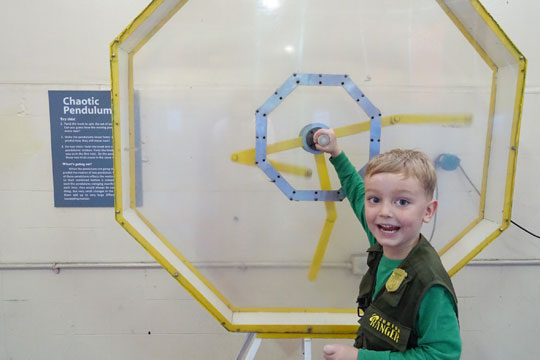 This museum has a gallery for mathematics that includes this interactive "chaotic pendulum."
Open from Monday to Saturday at 8:00 a.m. to 5:00 p.m.
Admission fee: Php 150.00
E-Com Building, Riverbanks Center,Barangka, Marikina City
Call +632 942-4137
Amber Folkman, the blogger behind "A Momma Abroad," is a California native who spent her university years in Hawaii where she met her husband. After a few years in Seattle, her husband's work brought him to Manila where Amber and her eldest son relocated in 2009. They now have three crazy boys ages 6, 4 and 2, whom they refer to as "#3PinoyBoys" because life in the Philippines is all they know.

ADVERTISEMENT - CONTINUE READING BELOW
What other parents are reading

Trending in Summit Network