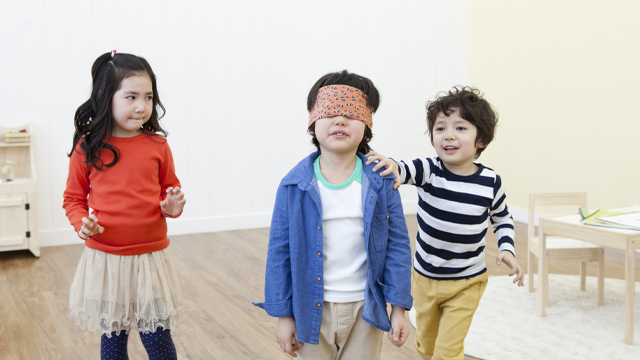 These days, kids are probably glued to their gadgets for a longer time than usual because they're using them both for school and entertainment. Going outside and playing with their friends are still out of the question, so, understandably, children will ask for more screen time.
But this doesn't have to be the case on weekends.
How about having a no-screen afternoon on Saturday or Sunday? Make sure you explain to your children that this doesn't mean they can't play; it's just that they can't play on their phone or tablet.
Better yet, come up with activities that can divert their attention from their gadgets. To get you started, below are some games the whole family can bond over at home.
Tag, aka Mataya-taya
A game of tag gets kids of all ages excited and engaged. Just make sure you pick an area in your home for this game that is free of breakable objects and hazardous fixtures — maybe the sala with all the furniture pushed to the side.
In case your place isn't suitable for this chasing game, you and the kids can play a more toned-down version like Langit, Lupa.
To make each win even sweeter, you can give delicious treats as prizes for the winners!
Super Delights treats are a great option, especially because they're easy, convenient, and come in bite-sized packaging, so there's a lot to go around. This Filipino brand has a whole range of delicious, ready-to-eat snacks that the kids (and you as well!) can enjoy.
Choose the chewy Brownie Bites for the chocolate lovers, the milky Butterscotch Bites for kids who prefer caramel snacks, or the Browniescotch, which offers the best of both worlds in one bite-sized goodness!
Hopscotch or Piko
While the combo of cemented ground and chalk is the traditional way to play piko, you can also do it over tiled or wooden floors using masking tape to create the piko outline. Also, make sure the play area is dry to avoid any accidents.
Time to show the hopscotch skills you've developed during your childhood, parents!
Treasure Hunt
Make treats more enjoyable by letting the kids search for them throughout the house with a treasure hunt. If you prefer to give the children rewards after the game, you may opt to come up with a list of objects they'd have to find first before being entitled to a prize.
Guessing Games
Engage your children's imagination and harness their problem-solving skills by playing guessing games, such as the ever-popular Pinoy Henyo or the more advanced charades.
See to it that the words they'll have to guess are familiar to them, so they'll be thrilled when they get the answers right. Indeed, you will be happy seeing those delighted faces, too!
Another fun option is to have a taste test using the three different flavors of Super Delights. Blindfold your children (or yourself) and make the player guess the flavor. It won't even matter if the answer is correct, everyone comes out a winner since all of you will get to munch on a yummy snack while having fun!

Of course, playtime with the kids can be tiring. To replenish energy, a snack break — whether in between activities or after each game — is a must! And the children will appreciate merienda that can perk them up like Super Delights.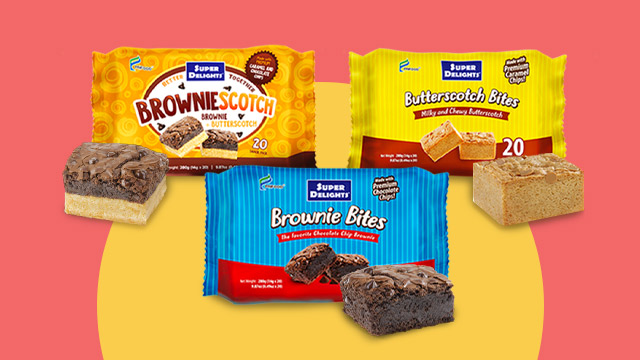 All three variants of Super Delights treats come in packs of 20 for PHP60 (SRP), a plus for budget-conscious moms and dads. These snacks are available online and in various supermarkets.
For more #SnackakaInLove treats, follow Super Delights on Facebook and Instagram.
This article was created by
Summit Storylabs
in partnership with SUPER DELIGHTS.