Bye, Allergies: 8 Dairy-Free Versions of Kids' Favorite Recipes

Your kid won't be missing out on milk, ice cream, cheese and more with these zero-dairy alternatives.
Dairy allergies are not uncommon especially among babies and young children. According to a review of studies on food allergies in Asia, cow's milk is the second most common cause of food allergy in young Asian children, next to eggs. Among those who have daily allergies, allergic symptoms usually show in the gastrointestinal system, the skin, and the respiratory tract.

Parents of children who have tested positive for cow's milk allergy are strongly advised by pediatricians to avoid giving their child anything that has dairy content. It can be pretty challenging for many families especially if they have never restricted themselves from dairy products. Most parents are dumbfounded when they learn that a lot of food they consume will not be suitable for their child anymore. You will have to look out for dairy content in the ingredients and to be extra vigilant when you eat out.

But there's no need to panic and stress too much about what to feed your little one! There are now substitutes to almost every dairy product you can think of, and you'd be surprised by the sheer number available in supermarkets that you've probably never noticed before.

What other parents are reading


Whether your child has tested positive for cow's milk allergy or you suspect that he might be allergic to dairy products, here are some dairy-free recipes for you to try at home. 

1. Milk-Free Pancakes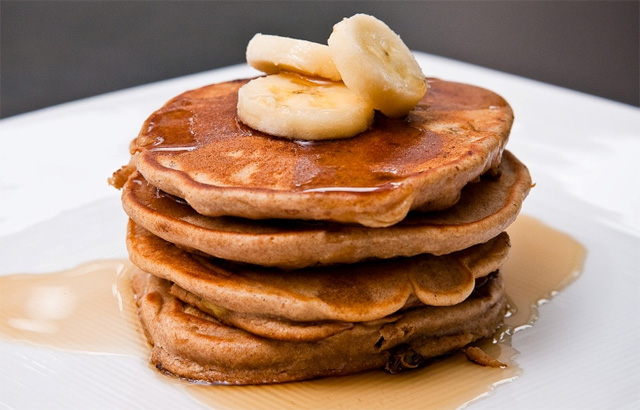 ADVERTISEMENT - CONTINUE READING BELOW
Most pancake recipes include milk, but it is quite easy to make pancakes that are safe for your milk allergic little one by using a milk substitute. Simply use rice milk or cashew milk in your favorite pancake recipe. If you like cooking your pancake with butter, don't forget to replace it with a non-dairy alternative such as olive oil or soy margarine or not to use any at all!


2. Dairy-Free Ice Cream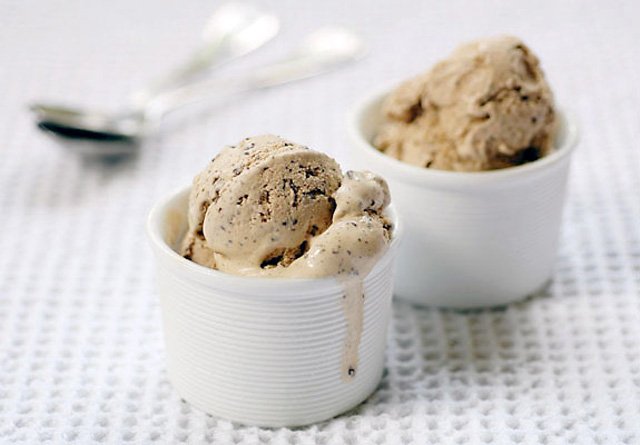 This dairy-free alternative should be able to satisfy any ice cream cravings of your family. The best part is you only need bananas, your freezer, and your food processor! Simply cut the bananas into small pieces, spread them in a pan, and put them in your freezer. Once they are frozen, then you can put them in your food processor and blend until they are creamy and has an ice cream like consistency. Feel free to add in some non-dairy toppings such as candy sprinkles, peanut butter, nuts, rice crispies, and marshmallows.


3. Coconut-Milk Popsicles
CONTINUE READING BELOW
Recommended Videos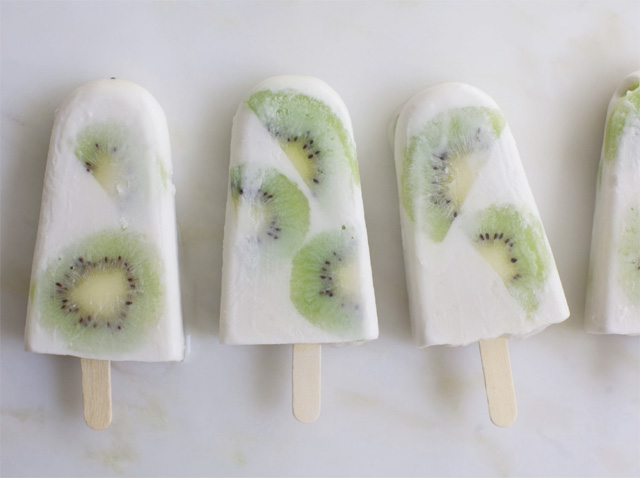 Here is another sweet treat that young kids with milk allergies can enjoy! The creaminess of coconut milk will make these popsicles a favorite in your household. Simply put coconut milk in a blender together with maple syrup, sugar, cocoa powder, or fruits. Once well-blended, simply pour the mixture into popsicle molds and pop them in your freezer.


4. Fat-Free Vegan Cheese Sauce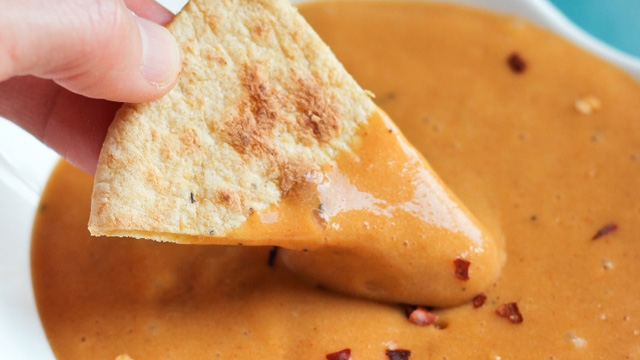 ADVERTISEMENT - CONTINUE READING BELOW
Kids love cheesy dishes. Create a dairy-free cheese alternative with a vegan cheese sauce that uses potatoes, zucchini, nutritional yeast, lemon juice, soy sauce, garlic powder, onion powder, fine sea salt, paprika, and water. The resulting sauce is thick, creamy, and cheesy--perfect for a quick mac and cheese or as a dipping sauce. Get the full recipe from the Vegan 8.
What other parents are reading
5. Sausage and Vegetable Bake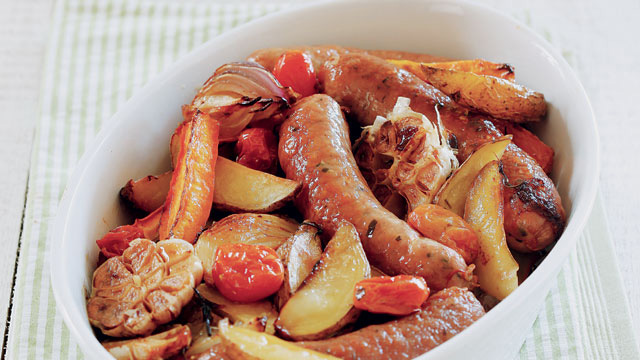 This recipe is a great snack or appetizer for little ones. It is very easy to prepare and very healthy for your child with cow's milk allergy. The ingredients include carrots, potatoes, onions, tomatoes, olive oil, and pork sausages. Get the full recipe from Yummy.ph.


6. Peanut Milk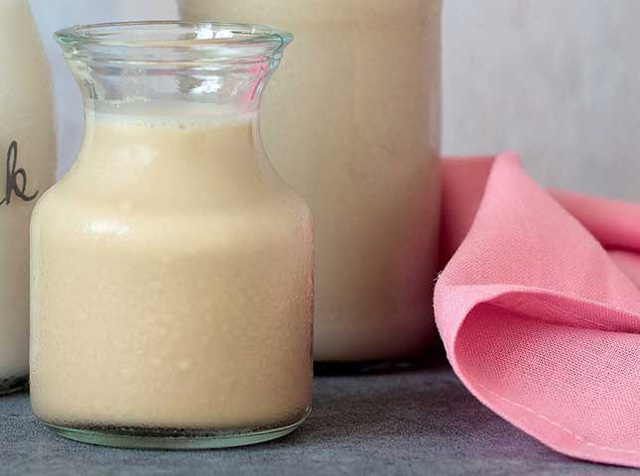 ADVERTISEMENT - CONTINUE READING BELOW
Let your child enjoy milk with the lactose-free and cholesterol-free peanut milk. To make it, you only need peanuts, water, sugar, salt, and your blender. Get the full recipe from Yummy.ph.


7. Sweet Potato Home Fries with Scrambled Tofu and Egg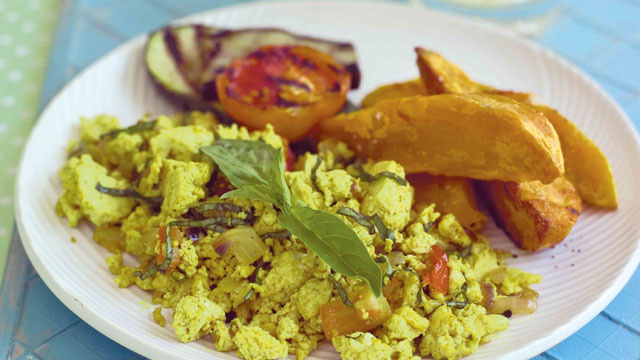 A high-protein creation that is great for breakfast, snacks, or as a side dish. It uses tofu instead of egg, and uses turmeric to achieve a yellow egg color. There are so many ways to alter this dish depending on what your child likes to eat. This is also an excellent way to disguise vegetables and get your child to eat them. Feel free to add in some broccoli, spinach, cauliflower, carrots, or any other vegetable you have in your fridge. Get the full recipe from Yummy.ph.


8. Chicken-Mushroom Pasta Salad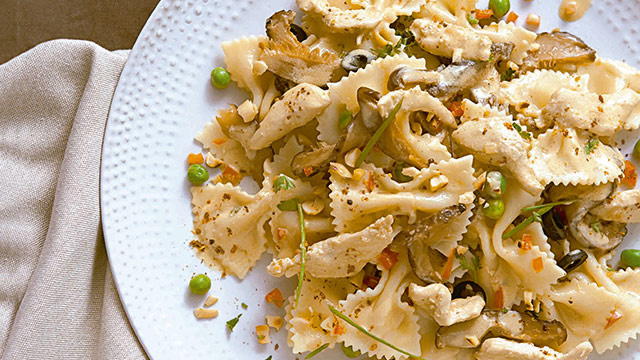 ADVERTISEMENT - CONTINUE READING BELOW
Pasta is usually a great staple for kids, and since it is quite easy to put in various stuff, a dairy-free pasta dish can be quite easy to make. This particular pasta recipe uses chicken, mushroom, and other spices and ingredients. Get the full recipe from Yummy.ph.

Trending in Summit Network