Maximize Your Air Fryer! 5 Food Hacks When Making Anything Fried, Steamed Or Baked

Got an air fryer? Make sure you use it well!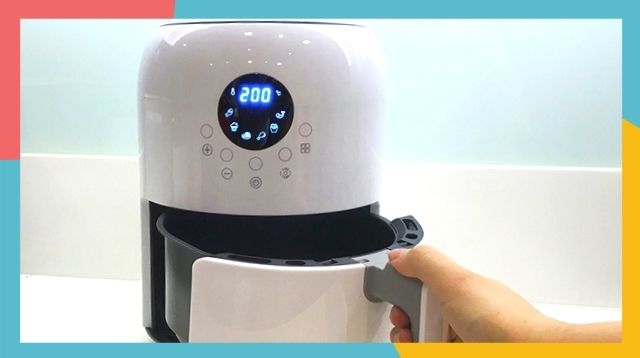 Air fryer owners know that cooking in this modern small kitchen appliance is a dream! It solves the problem many of us have who fear the dreaded talsik of hot oil. And this appliance uses less and even no oil at all!

LOOKING FOR AN AIR FRYER OR OTHER SMALL APPLIANCES?

You can do so many dishes with your air fryer, from fried chicken or lechon kawali with the crispiest skin to chewy brownies recipe that anyone including a newbie can make.

Air fryer hacks

The air fryer can do more than just fry with little to no oil. It can also roast, broil, and (believe it or not) bake a small batch of cupcakes. Here are some air fryer hacks to help you maximize the use of this small appliance!

Photo by

Unsplash/Toa Heftiba

ADVERTISEMENT - CONTINUE READING BELOW

1 Use foil 

Foil may be your new best friend if you have an air fryer. And the best part is it lessens the amount of cleaning and hard scrubbing you will need to do when it's time to wash up.

You can also make a foil basket so food with sauce, such as buffalo wings, gambas, sticky pork ribs, or even a honey-glazed salmon, won't char on the basket. Instead, the foil will be there to take the burnt hit.

Love roasted vegetables? Toss your favorite vegetables in oil, season with salt or your preference of spices, and air fry until "roasted" to perfection! To make it even easier on yourself, line the basket with foil to make cleaning as easy as the roasting.

Reheating food, especially fried, is also made easier with foil! Just remember to wrap your leftovers in foil and when it's ready to reheat, pop the entire packet in the air fryer. Turn it on and the foil will do double duty.

Photo by

RitaE from Pixabay

CONTINUE READING BELOW

Recommended Videos

2 Make foil packets and "steam" food.

Steam fish, chicken, and even tahong and halaan in the air fryer! Just make a pouch or a packet using foil and stuff it with aromatic ingredients. Use lemon wedges, calamansi juice, salsa, and herbs and spices. You can also just leave it plainly seasoned with salt and pepper and let its natural juices be the flavor that shines!

3 Use foil to stabilize shellfish.

All types of shellfish cook fast, and cooking speed is even faster when you cook it in the air fryer. Best of all, since shellfish have shells, crumpled foil will make it easier to keep the shells from moving around in the basket as you open and close it.

Photo by

Unsplash/Glen Carrie

ADVERTISEMENT - CONTINUE READING BELOW

4 Spray or brush it with oil.

Sometimes, a little oil is necessary to brown and sear food. The power of the air fryer is its ability to heat up the air around it but it won't brown or sear food. You need to place it closer to the heating element above the food. You don't need to prop it up to get it golden brown! To speed up this process, add a little oil.

Use an oil spray or even just brush to lightly coat the exposed parts of fish, chicken, pork, and beef, so it browns evenly in the air fryer. You can spray oil on frozen food, too, so it has just enough to brown as well.

5 Use siliconebakeware.

It may be hard to find the right size cupcake tins and cake pans that will fit your air fryer, so here is a baking tip: Use silicone bakeware.

There are numerous inexpensive cups and baking tools in surplus shops and even in your favorite online baking supply stores and shops where you might find a range of silicone bakeware.

LOOKING FOR AN AIR FRYER OR OTHER SMALL APPLIANCES?

Take advantage and check if they have bakeware that's around 6-inch in size. These are perfect for using in the air fryer! There are also inexpensive aluminum cake pans that are tiny in baking supply stores, too. Consult the store owner for their recommendations for bakeware that's the right size.

ADVERTISEMENT - CONTINUE READING BELOW

This story originally appeared on Yummy.ph.

*Minor edits have been made by the SmartParenting.com.ph editors.




Trending in Summit Network