Love Japanese? This Easy Chicken Katsu Doubles As A Yummy #NegosyoRecipe!

Even your picky eater won't be able to resist this!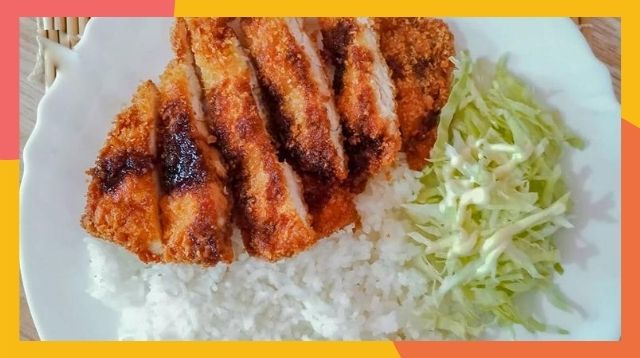 Cooking everyday for the family can be tiring and repetitive, so moms are always on the lookout for new recipes they can try. If you have kids in the house, there are a lot of food hacks we discovered during the community quarantine, from Yakult ice cream, Oreo ice cream sandwiches, and choco butternut crinkles!

If you're looking to upgrade your meals why not try going Japanese? We found an easy chicken katsu recipe for that restaurant-like feel. You can even use it to start your own food business! It comes from Ian Russel, a mom, business owner, and content creator who went viral on the video sharing app, TikTok, for her #negosyorecipes. She uploads her tried-and-tested creations to help fellow moms and aspiring entrepreneurs.

Chicken Katsu recipe

The recipe is yummy, simple, and doesn't need a lot of ingredients. Even picky eaters won't be able to resist it! Here's how to make it.

ADVERTISEMENT - CONTINUE READING BELOW

You'll need

chicken breast fillet
seasoning
pepper
2 eggs, beaten
flour
Japanese bread crumbs
Thinly-sliced cabbage

For the tonkatsu sauce

2 tbsp of ketchup
1 1/2 tbsp of Worcestershire sauce
2 tbsp soy sauce
2 tsp sugar

What other parents are reading

Instructions

1.Get a chicken breast fillet and pat it down with tissue.

CONTINUE READING BELOW

Recommended Videos

2. Rub the fillet with your preferred seasoning and pepper. Massage it through and do the same for the other side.

3. Cover with cling wrap and use the bottom of a bottle to flatten the chicken.

4. Dip the chicken first into the flour, then the egg mixture, and the bread crumbs. Press it in so the bread crumbs really stick onto the fillet.

5. Fry until golden brown.

6. In a small bowl, mix all the ingredients for the tonkatsu sauce.

7. Assemble the chicken katsu on the plate with rice and drizzle with sauce. Serve with thinly-sliced cabbage on the side. Enjoy!

What other parents are reading

Watch how Ian does the recipe here:

Looking for more recipes? Click here.




Trending in Summit Network