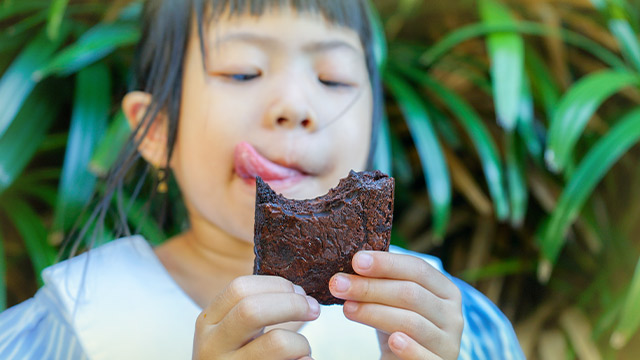 Let's face it, with your duties at your work-from-home job, responsibilities when it comes to managing the household, and your new stint as the children's teacher as they learn from home, do you still have enough time to cook every dish, snack, or meal from scratch?
Don't feel guilty, moms and dads! It's perfectly fine to go the quick and easy route on some things, especially when it comes to yummy snacks and desserts. What matters is you serve delicious treats that they can enjoy as a welcome break or small reward after the busyness of the day.
Super Delights, a Filipino snack brand, offers three delicious, ready-to-eat baked confections that both you and your children will like.
For chocolate lovers: Super Delights Brownie Bites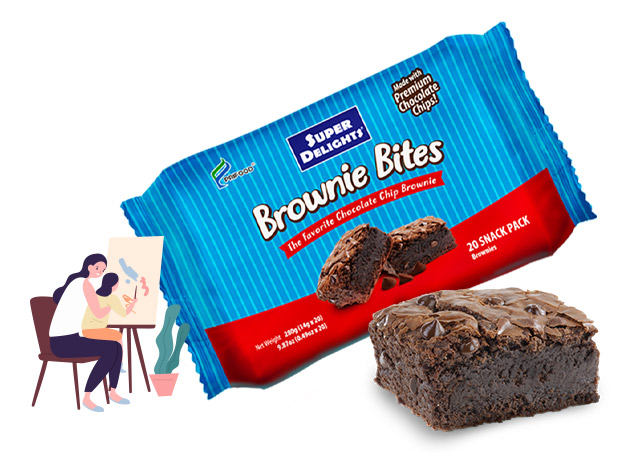 Kids and kids at heart who love anything chocolate will definitely appreciate the Brownie Bites. These brownies are soft, moist, and chewy, and also include premium chocolate chips! We recommend heating these brownies for a few seconds in the toaster to make the chocolate extra gooey.
For caramel fans: Super Delights Butterscotch Bites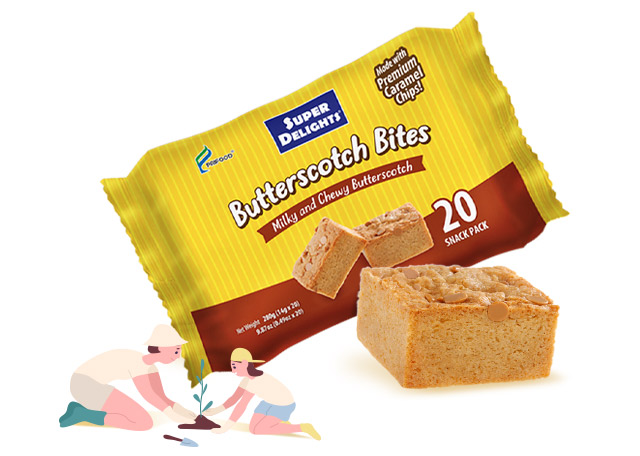 The Butterscotch Bites are milky and chewy butterscotch cakes that contain premium caramel chips for that extra crunch. Serve these as merienda to your kids with a glass of milk or their favorite juice box.
For dessert enthusiasts of any kind: Super Delights Browniescotch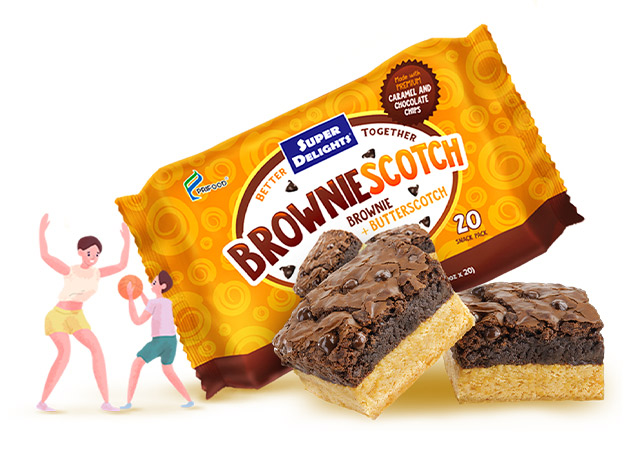 If your family loves both chocolate and caramel, serve both treats at the same time with the Browniescotch. Super Delights combined their two popular flavors to create this amazing layered cake. The Browniescotch has both the brownie and butterscotch cakes and the premium chocolate and caramel chips.

These Super Delights treats all come in packs of 20, which retail for PHP60 (SRP). Each pack contains individually packed, bite-sized pieces, a plus for moms who may want to keep their family's sweet tooth in check.
You can buy them online or pick a pack, or two, the next time you go grocery shopping. Make sure to check the store's snack aisle!
Moms and dads, it's okay if you don't have hours to spend to bake or make desserts. What's important is you get quality time with your kids.
For more #SnackakaInLove snacks and treats, follow Super Delights on Facebook and Instagram.
This article was created by
Summit Storylabs
in partnership with SUPER DELIGHTS.