5 Helpful Tips For Keeping Your Home Allergy-Free

With these simple hacks, you can finally breathe easy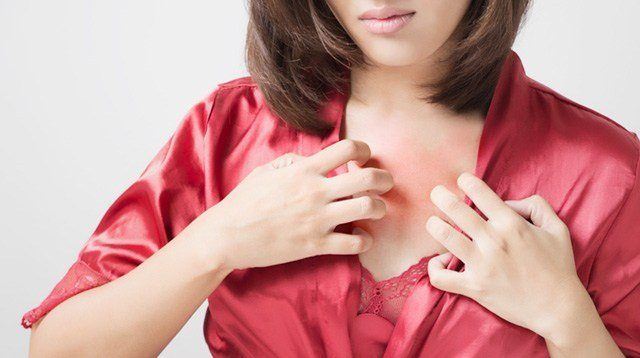 Do you sneeze a little too much? Is your throat scratchy all the time? Are your eyes watery, too? You're not alone. It's safe to say that a lot of people will agree when we say that allergies are no fun. Aside from going to a professional allergist and getting proper medication, you'd be surprised to know that there are other things you can do to relieve your allergy symptoms! Check out our list of home hacks you can try: 

1. Keep your house cockroach-free. 

According to the Asthma and Allergy Foundation of America, cockroaches carry an unnamed type of protein that is a common allergen for a lot of people, and which can trigger asthma attacks. Prevent these crawling critters from taking over your home by keeping a tight lid on trash bins, setting up all-natural traps, and cleaning regularly. 

2. Avoid carpets at all costs.

Whether it's built-in flooring, area rugs, or door mats, make it a point to get rid of everything made from knitted or woven fibers. If possible, replace them with hardwood or any other material that doesn't accumulate dust and pollen. Aside from relieving your symptoms, you'll be happy to know that solid materials are easier to clean, too. 

ADVERTISEMENT - CONTINUE READING BELOW

3. Invest in a humidifier. 

If you suffer from allergic rhinitis or occasional asthma attacks, you would know that steam can alleviate throat irritations and dry cough. Sleeping with a humidifier running by your bedside can help you clear your lungs of allergens and prevent your condition from getting worse. 

What other parents are reading

4. Ditch the drapes and curtains. 

Fabric window treatments are notorious for trapping allergens. However, if you insist on hanging something over your windows to protect your privacy, blinds and shades are the better options. Make sure to clean them by vacuuming at least once a week to keep dust from accumulating. 

5. Upgrade your vacuum cleaner.

If your trusty dust-buster doesn't have a HEPA filter, it might be high time to switch to one that has. They're made to trap particles as tiny as 0.3 microns (or even smaller) which means they are guaranteed to capture all forms of allergens. 

CONTINUE READING BELOW

Recommended Videos

SOURCES: Apartment Therapy and This Old House

This story originally appeared on Realliving.com.ph.

* Minor edits have been made by the Smartparenting.com.ph editors.

 
Trending in Summit Network