After their January 2016 wedding, TV hosts Vic Sotto and Pauleen Luna lived in Alabang while their house in the exclusive Sta. Elena Village in Laguna was being constructed. A year later, the couple moved into their brand new home, a spacious two-story structure, which they now share with their firstborn, daughter Talitha Maria.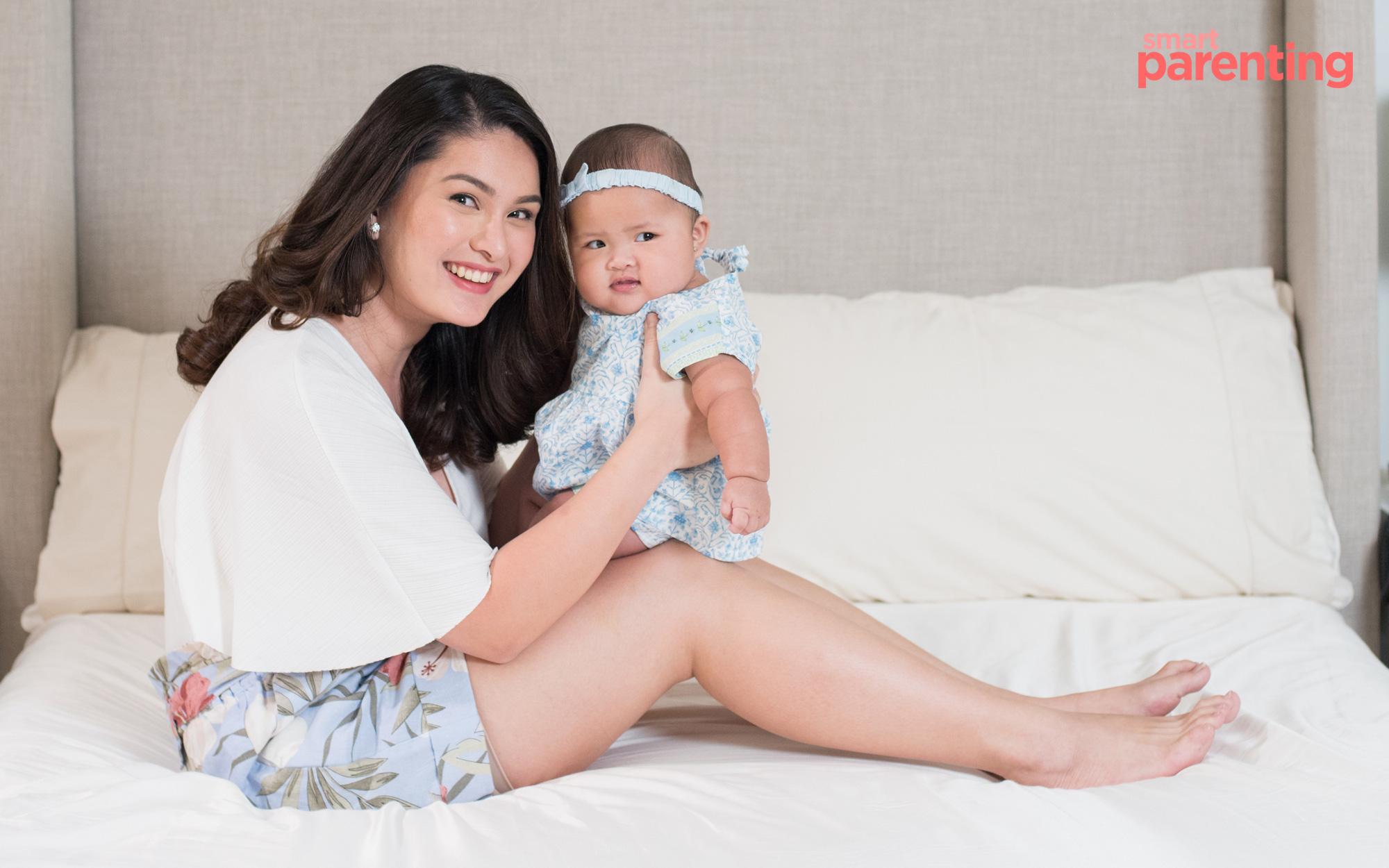 During the day, Tali stays in her nursery with her yaya but joins her parents in their room once they're home from work.
PHOTO: Lai de Guzman
The house is obviously made for big gatherings. Pauleen reveals the Sottos are very closely-knit, and that Vic's best friends are, in fact, his siblings. Aside from the airy foyer, there's a formal dining room that can seat 12 and two guest bedrooms on the second floor next to the master's bedroom. The outdoor area has an ample-sized swimming pool and holds a 10-seater wicker dining set and matching sectional sofa. It's where Vic's older kids, his brothers, and their kids and grandchildren often gather for special occasions.
For her part, Pauleen's parents and her younger brother Miguel are her regular visitors, especially since the lola and lolo are so smitten with their first apo.
ADVERTISEMENT - CONTINUE READING BELOW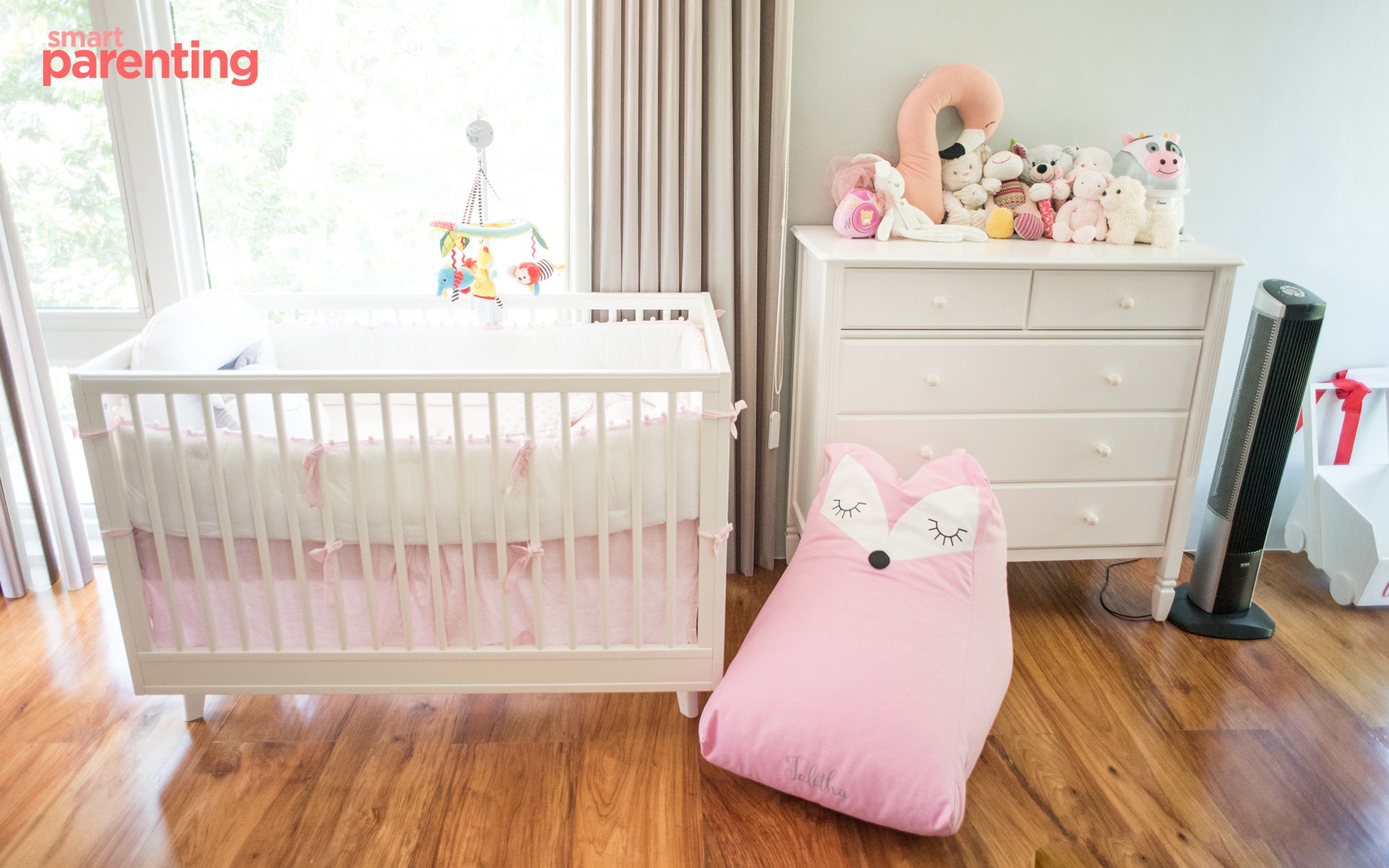 Pauleen says she wanted a clean look for the nursery. The crib is from Pottery Barn Kids, while the pink bean bag is from Pottly N Tubby.
PHOTO: Lai de Guzman
Pauleen loves their entire home and considers it her oasis. But the part she's most excited about is the fourth bedroom, a.k.a. Tali's nursery. "The idea was to have a gray wall, white furniture, and then pink everything," the new mom shares. 
Besides the immaculate white crib and pink trimmings, the cozy room also has a queen-size bed and its own full toilet and bath.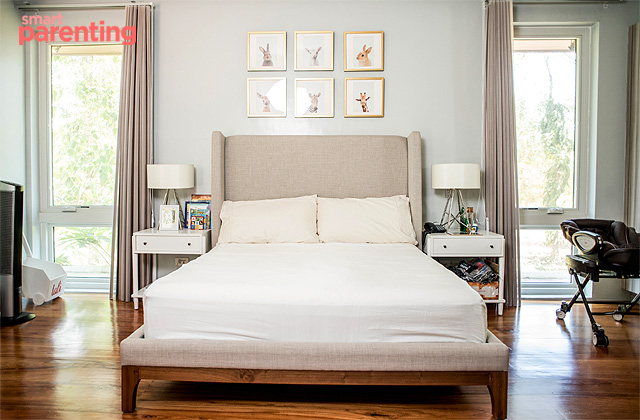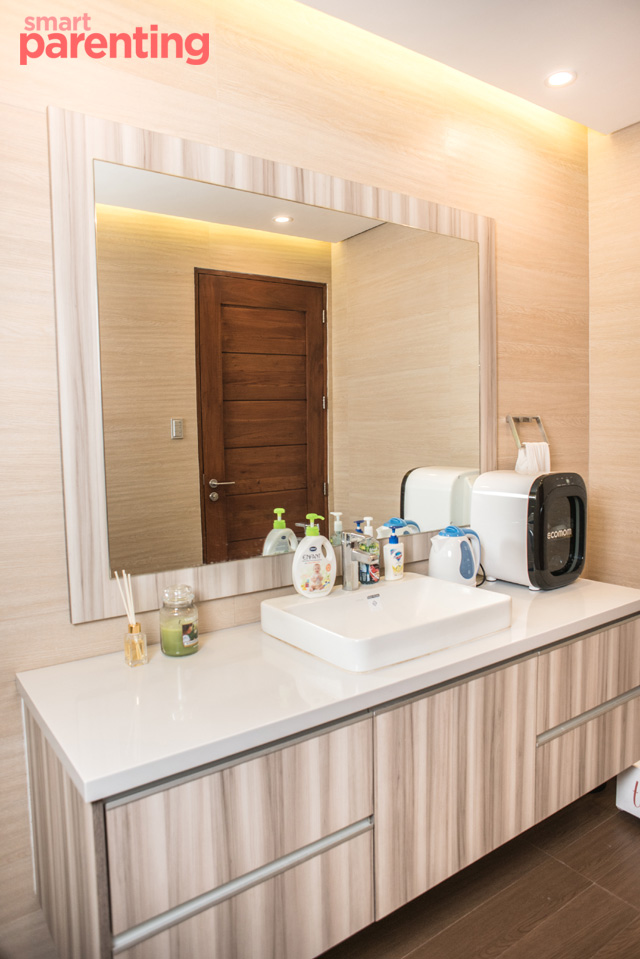 With a clean canvass to work on, Pauleen started decorating the place with carefully selected items from her favorite baby shops like Pottery Barn Kids and Pottly N Tubby.
Some are gifts like the mini-library came from ninong Alden Richards. 
ADVERTISEMENT - CONTINUE READING BELOW
The inspiration for the framed animal prints on the wall, Pauleen says, is Africa. "Vic and I went to Africa on our first anniversary, and we fell in love talaga with the place, with the people, with the animals."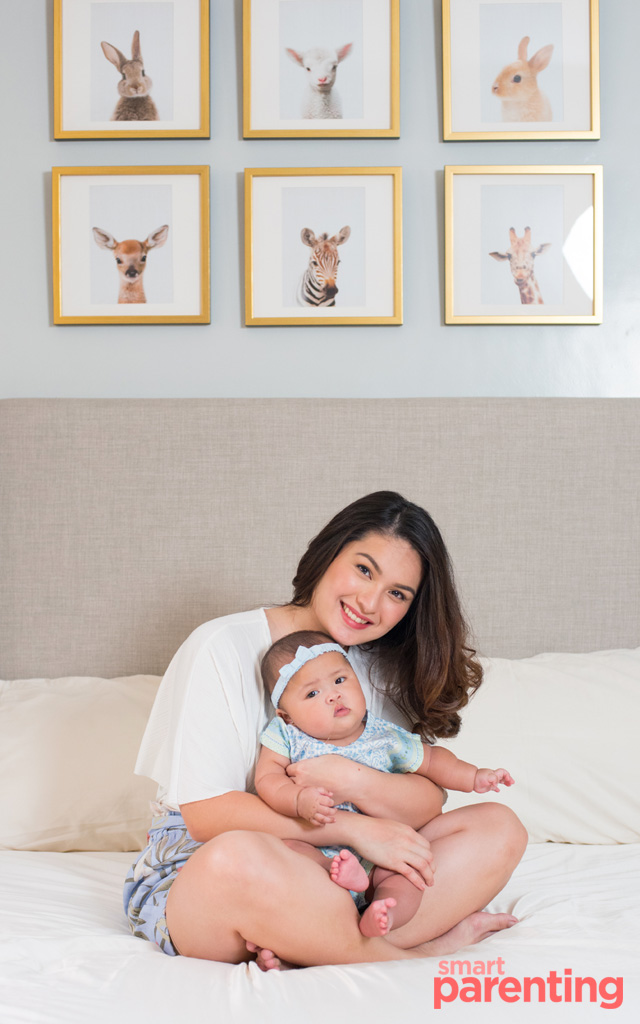 ADVERTISEMENT - CONTINUE READING BELOW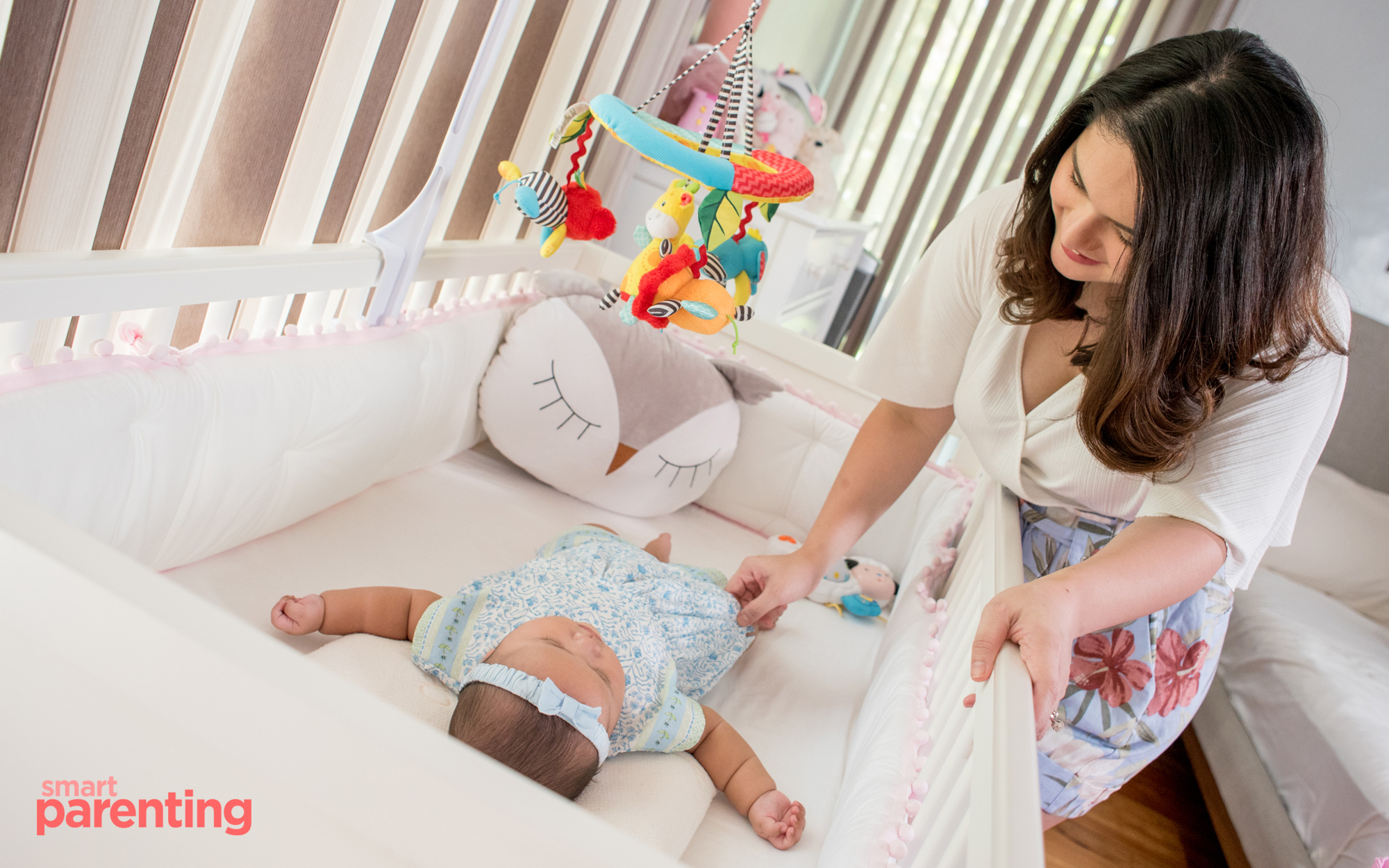 As a new parent, Pauleen relishes moments like these with her Tali.
PHOTO: Lai de Guzman
A collection of Learning Time books fills the mini-library. "They're actually called 'Talking Books' because they come with a 'talking pen', which can 'read' the books to you in different languages and Philippine dialects. It's so amazing!" Pauleen gushes.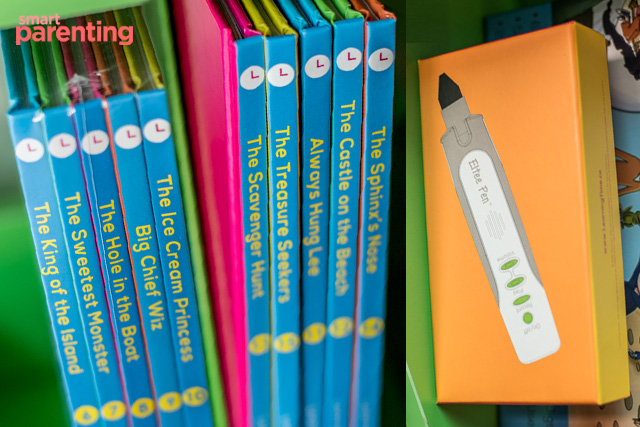 ADVERTISEMENT - CONTINUE READING BELOW
Tali's nursery is also equipped with a CCTV camera, which allows Pauleen to check on Tali anytime, anywhere using her mobile phone.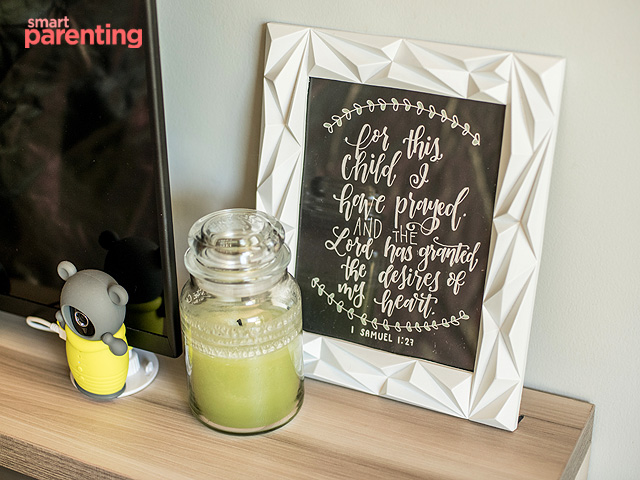 There's a Fisher-Price infant-to-toddler rocker in the room to soothe Tali, although we saw how the 7-month-old hardly needs any soothing. When it's naptime, she simply coos herself to sleep without any fuss and wakes up a short while later with a smile.
ADVERTISEMENT - CONTINUE READING BELOW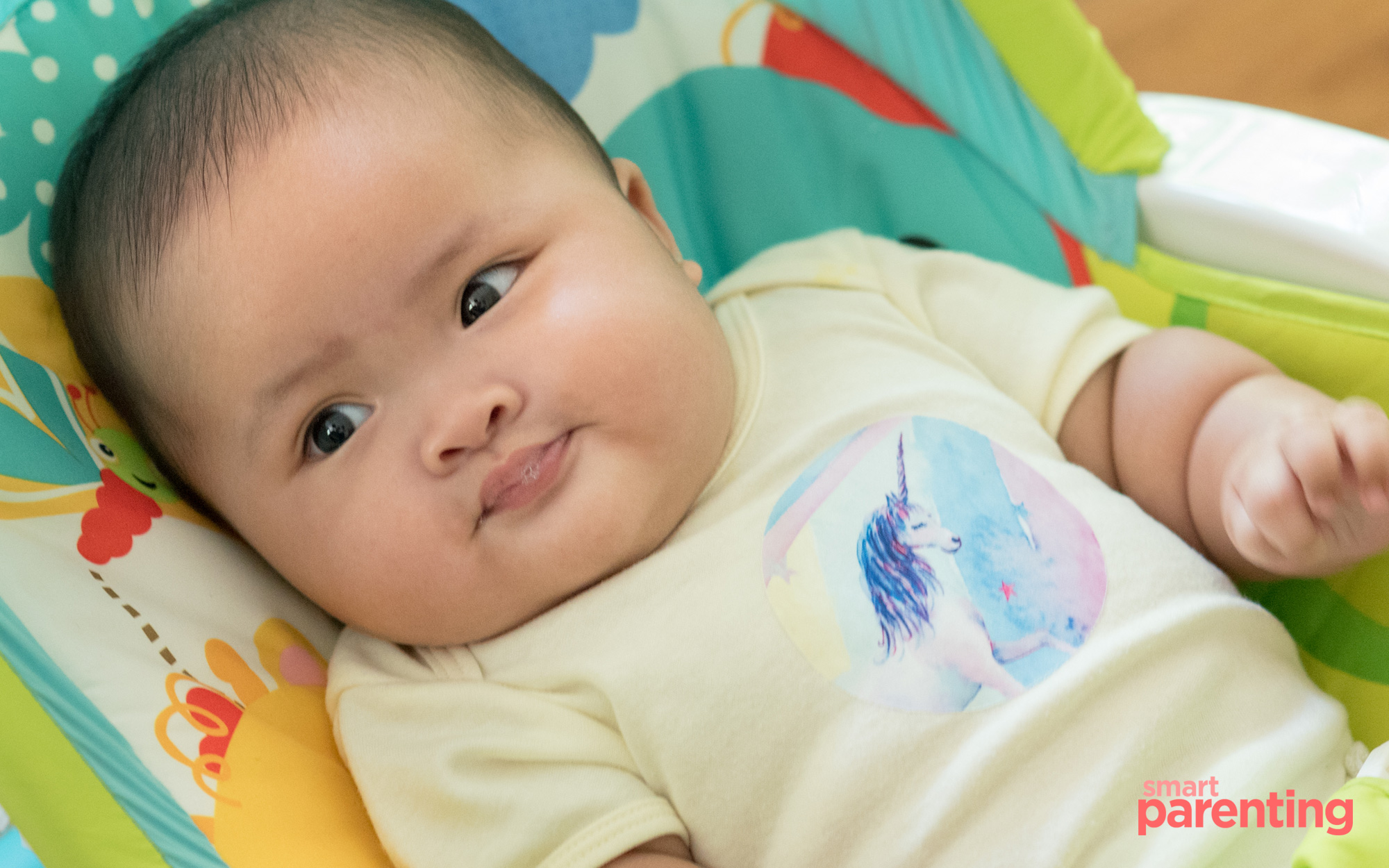 The new mom beams with joy. 'Every morning, the moment she opens her eyes, nakangiti na yan talaga.'
PHOTO: Lai de Guzman
"She only gave us late nights on the first month, but now she sleeps straight. She sleeps around 10 or 11 p.m., then wakes up at around 7 or 8 the following morning.
"She's an easy baby. She's a very happy baby."
Photos by Lai de Guzman. Hair and makeup by Anne Castano. Fashion styling by John Karunungan of Styledit Group.
MORE FROM Smartparenting.com.ph