Beyond Pink & Blue: How to Raise Gender-Sensitive Kids

Instilling gender-sensitive values as early as infancy produces bias-free outlooks, attitudes, and actions in children.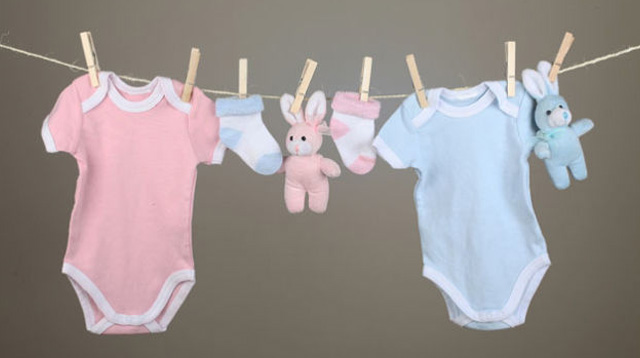 We find it normal when boys mess around with plastic popguns and girls play with floral-patterned tea sets. And if they trade toys, most of us are overcome with uneasiness, shock, even anger. But experts say that kids grow into well-rounded adults if their parents allow them to explore all possibilities—and this includes stripping them of gender biases. Therefore, seeing Maria play with toy cars and Junior with Barbie dolls shouldn't be viewed as a threat, but as an avenue for children to reach their full potential.

Children begin to form their own concept of gender identity—or the sense of being a boy or a girl—by age 1. Some say gender identity is biologically determined. Most psychologists, however, believe that gender identity is determined by environmental factors, particularly in the way parents, relatives, and peers treat children. Once a child's gender identity is established, "gender stability" takes place—which is when children develop gender-typical behaviors.


Promoting gender equality
Though physically different, both girls and boys should be given equal opportunities to develop their potentials to the fullest. Doing so boosts their self-image and emotional stability. By removing gender stereotypes, you allow your children to explore and develop latent gifts and talents that could otherwise be left untapped.

As authors Heidi Murkoff, Arlene Eisenberg, and Sandee Hathaway write in their book What to Expect: The First Year, "It is possible to raise children who are not 'sexist' in their points of view, who have respect for both males and females, who will choose their future life roles not on the basis of stereotypes (of any kind) but on the basis of their own personal strengths and desires—and who, no matter what their gender, will be nurturing in their relationships."

ADVERTISEMENT - CONTINUE READING BELOW

Positive parent- and teacher-child interactions are crucial in forming bias-free outlooks, attitudes, and actions in children. Here are a few tips on raising gender-sensitive kids for both parents and teachers.

At Home
1. Encourage all kids—both boys and girls—to keep their rooms clean, fold their own clothes, and put their shoes in place.
Just because yaya—a woman—usually cleans up the mess, it doesn't mean that only women perform these chores.

2. Mom and dad should switch household chores once in a while.
Dad can do the cooking or iron the clothes, while mom takes out the trash or washes the car.

3. Allow both girls and boys to express their emotions.
A boy has as much right to break out in tears as a girl has to show assertive behavior in venting her frustration. "Teach boys to be nurturing and compassionate, and praise courage and strength in girls," suggests Dana Williams, a regular parenting columnist for www.tolercance.org.


4. "Select toys not because you're trying to either make or break a stereotype, but because you truly believe your child will enjoy them and benefit from them," write Murkoff, Eisenberg, and Hathway. "Remember, a boy never has to rock a doll to sleep to become a nurturing father; the example of a nurturing father (or another nurturing man in his life) will have far more impact."

5. Parents should show equal enthusiasm for women's and men's sports.
When mom watches ice-skating on TV, dad can join and even encourage the kids to watch with them. Afterward, the whole family can make a trip to in-mall ice-skating rinks found in the city. (Adapted from www.seejane.org )

6. Expose the kids to what they really like.
Multiple intelligences theorist Howard Gardner says that each person has his or her own unique talents. If your son shows an inclination toward dance and drama, then provide him with the tools to hone his potential. Do the same if your daughter is into rough sports like soccer or wrestling.

7. Show children that jobs are not gender-bound.
Point out real people who carry out non-traditional gender roles, like a stay-home dad or a female tricycle driver.

8."Innate differences between males and females in no way means that one sex is better or worse, stronger or weaker.
Authors Murkoff, Eisenberg, and Hathaway remind parents that differences are enriching, sameness is limiting. Pass this attitude on to your children."

CONTINUE READING BELOW

Recommended Videos


In Your Kids' Preschool
1. Allow both boys and girls to play with all kinds of toys during playtime.
If you see a boy pick up a Dora the Explorer doll, just let him. You can even encourage him to pretend he's an explorer like Dora. Colunmnist at www.tolerance.org Williams also suggests providing kids with toys and activities that are not gender-specific, like art supplies, musical toys, and building toys.

2. Encourage children to play with members of both genders.
Remember that at age 4, kids tend to stick to their own gender group, so make sure they are given opportunities to spend with the opposite gender.  

3. During storytelling time, read stories with characters that cut across gender stereotypes.
The storybook William's Doll by Charlotte Zolotow teaches the qualities of being nurturing, while Free to Be You and Me, a compilation of stories by Marlo Thomas and other noted children's book authors, is about diversity, love, hope, and community. You can even show them movies like "A Simple Wish," where comedian Martin Short plays a fairy godfather.

4. "If a boy at school makes your daughter mad, don't allow her to say, 'Boys are stupid!'" writes Williams in her web column called "Talk to Kids About…" "Since one person's behavior is never representative of a group, encourage her to express her feelings about the individual rather than the entire gender."


While watching a movie or TV show, ask your kids these questions:
1. Count all the characters in the show. How many are girls? How many are boys?

2. Who is your favorite character? How are you like your favorite character?

3. What colors do the male characters wear? What about the girls? Is there a difference?

4. Do the boys act differently from the girls? How? Why do you think that is?

5. How many mothers and fathers were in the show? Were there more mothers or fathers?

6. How many characters in the show were aggressive or violent? How many of the aggressive or violent characters were boys?

7. How do the kids in the story get along with their mothers and fathers? How do you feel about that?

8. Which character do you want to be? Why?

9. If you could change the story of the show, how would you change it?

10. After the show, ask your children to tell you what they liked. Did anything in the show bother them?

ADVERTISEMENT - CONTINUE READING BELOW


Biological Factors
Various studies also show that children's awareness of gender—theirs and others'—naturally unfolds in a series of steps. The following are some important milestones:

Preconceived notions of gender identities are already apparent in preschool. Girls are given more domestic, mostly indoor assignments such as sweeping the floor or checking attendance. Anything that requires physical strength is quickly delegated to boys—carrying the toy box, putting the chairs up, etc.

Many Filipino households still adhere to stereotypical gender roles: the mother stays home while the father goes to work. In an April 2006 Philippine Labor Force Survey conducted by the National Statistics Office, 35.1 percent of the population 15 years old and above are unemployed, with females comprising 70.8 percent of this group.




Celebrate your pregnancy milestones!


Enter your details below and receive weekly email guides on your baby's weight and height in cute illustration of Filipino fruits. PLUS get helpful tips from experts, freebies and more!

You're almost there! Check your inbox.


We sent a verification email. Can't find it? Check your spam, junk, and promotions folder.
Trending in Summit Network