Salt, Vinegar, And Perla! What Moms Use To Wash Vegetables And Fruits

Even before the pandemic, moms already use these as a fruit and vegetable wash.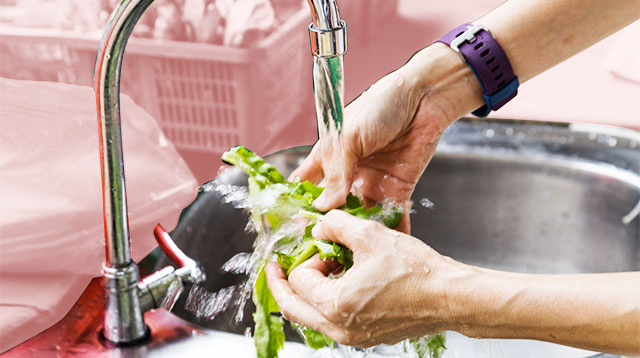 Even before the COVID-19 pandemic, moms were already extra cautious of the produce they buy from the palengke and supermarkets. But these days, you can never be too careful, so disinfecting grocery items has become the norm before storing it inside the house.

What moms use as fruit and vegetable wash

When it comes to vegetables and fruits, experts advise to just clean with running water as you normally would, making sure to properly wash your hands with soap and water before handling the produce. But for some moms, adding an extra step to prevent foodborne illnesses (and possibly, the COVID-19 virus), wouldn't hurt.

We asked members of our Smart Parenting Village what they use to wash vegetables and fruits and this is what they answered:

Baking soda

Some moms shared that they mix baking soda with water. According to a study from the University of Massachusetts, soaking produce in this solution can help remove pesticide residue. Pesticide, which is used to prevent pests from infesting produce, pose a threat to our health and can be harmful when ingested.

ADVERTISEMENT - CONTINUE READING BELOW

Lili He, Ph.D., an assistant professor of food science at the University of Massachusetts and the lead author of the study, suggests soaking produce in a solution of one teaspoon of baking soda and two cups of water for at least two minutes or more. Then, rinse with water before eating.

CONTINUE READING BELOW

Recommended Videos

For soft fruits and vegetables like berries, nutritionist Karina Heinrich suggests a quick rinse in the baking soda solution. That's because these types of produce have a tendency to "get too soggy," according to an article in HuffPost.

Salt

Some moms prefer salt over baking soda. According to Livestrong, salt is a natural disinfectant that can remove pesticides. To make the solution, they suggest adding one teaspoon of salt for every cup of water you use. Let them soak for at least two minutes and then use a vegetable scrub to further remove pesticides. Rinse with water before storing in the refrigerator.

ADVERTISEMENT - CONTINUE READING BELOW

Vinegar

Another fruit and veggie wash that moms like to do is to soak produce in a vinegar solution. According to experts, there is no scientific evidence that vinegar can be more effective in removing pesticide residue or killing bacteria and viruses, but it doesn't mean washing with vinegar is always wrong.

In an article by Livestrong, Colorado State University recommends vinegar when cleaning leafy green vegetables like spinach or kale "to loosen any dirt or other contaminants on them." You can add a half-cup of white vinegar per one cup of water then soak the produce. However, it can affect the way the vegetables will taste.

Plant-based soap

In another Facebook group, one mom shared that she uses Perla to wash hard produce like carrots, apples, and melons, since it's a "non-toxic, coconut oil-based soap." Others use a fruit and vegetable wash, dishwashing liquids that are food-grade or made of plant-based or natural ingredients as well as baby bottle cleansers. Another mentioned Kurin, a multi-purpose cleanser made of super ionized water that can be used as a cleaner, sanitizer, and deodorizer. "Basta banlawan maigi," they say.

ADVERTISEMENT - CONTINUE READING BELOW

While you can take these extra steps for your peace of mind, most food scientists would say that there is no need. Experts advise against using dish soap to wash vegetables and fruits because it can lead to health issues like mild gastrointestinal irritation, nausea, vomiting, diarrhea, and abdominal pain. The World Health Organization (WHO) says that you can wash fruits and vegetables the same way you would in normal circumstances, while other experts recommend running water and scrubbing the vegetables for a thorough cleaning. (Read the proper way to do that here.)

If you're wary of COVID-19 infecting the food you eat, food scientists emphasize that the key to preventing that is frequent handwashing. Clean your hands before and after handling produce, and always wash your hands before preparing a meal and before eating.

Are you the household member assigned to go on grocery runs? Click here for the proper way to disinfect your clothes, here for a no-sew DIY face mask, plus a checklist of what to keep in mind when leaving the home here.

ADVERTISEMENT - CONTINUE READING BELOW

For the latest news and updates on COVID-19, check out reportr.world/covid-19.

More from Smart Parenting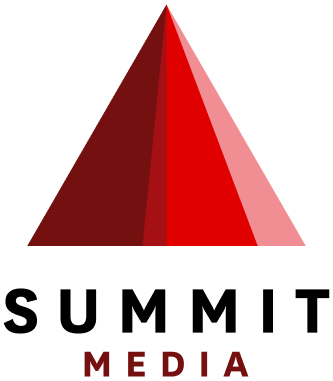 Get the latest stories on COVID-19.
All you need to know from your trusted Summit Media network. Sign up here for regular updates delivered to your mailbox.
The email address you entered is invalid.
Thank you for signing up. We'll send updates directly to your inbox!
Trending in Summit Network