Here's How You Can Reduce Your Electricity Consumption

Feeling the heat because of high electricity bills? Create a more energy-efficient home with these tips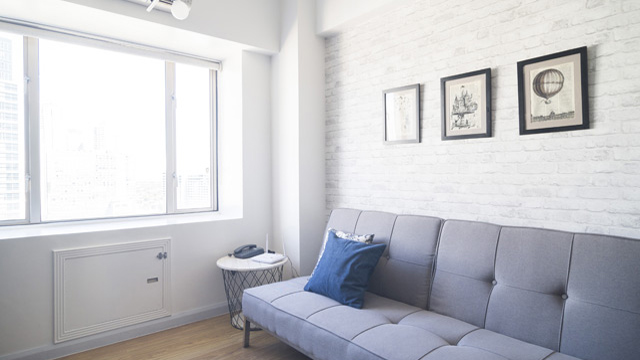 Building or renovating a home doesn't come with a small price tag. These days, soaring electricity rates and prices can jack up your costs to exorbitant amounts. If you're starting to build your home from scratch or are contemplating a renovation, it's best to nip the energy crisis in the bud and construct a home that is both energy-efficient and cost-effective.




ADVERTISEMENT - CONTINUE READING BELOW

Light fixtures

You may not be aware of it, but 15% of your electricity bill can be attributed to lighting. Switching to more efficient bulbs and smarter lighting techniques can drastically decrease your energy bill. Here are some tips to help you achieve efficient lighting in your home.

CONTINUE READING BELOW

Recommended Videos

1. Invest in the right bulbs

Energy-efficient bulbs may be more expensive that your run-of-the-mill bulbs, but they save you more money in the long run. They use 75% less electricity than ordinary incandescent bulbs, and last eight to twelve times longer.




ADVERTISEMENT - CONTINUE READING BELOW

2. Zone it

Not all areas in the house require the same amount of light. Replacing at least 25% of the lights in more frequently-used areas, like the kitchen, with energy-efficient bulbs can reduce your lighting costs by 50%.

More from Smart Parenting

3. Maintenance is key

Clean light fixtures can improve their efficiency by as much as 30%. Wipe these every so often to ensure high-quality performance.

4. Try reflecting

Light-colored walls or ceilings easily reflect light, so positioning movable lighting fixtures like floor lamps towards these surfaces can simultaneously brighten up a room and reduce the number of lighting fixtures you need.




ADVERTISEMENT - CONTINUE READING BELOW

Ventilation

In our tropical country, it's nearly impossible to forego the air-conditioner. Turning up the air conditioner, however, isn't the only solution to keeping your home cool. Going back to the basics of tropical design and natural ventilation can definitely help bring down the temperature in any space.

1. Shade it

Installing awnings, louvers, screens, etc. for your windows, as well as using low-emissivity glass and reflective films, can help reduce the amount of light that enters. Meanwhile, extending your roof's eaves can provide shade and help protect your home from strong winds and storms. It is best to match these shades with a light exterior paint color, because studies show that appropriate color and shade can help you save up to 2.4 tons of CO2 each year.

More from Smart Parenting

2. Make it green

Planting greenery strategically around your house can also cool your home, provide additional shade, and even beautify your surroundings.

ADVERTISEMENT - CONTINUE READING BELOW




3. Cross-ventilate

Cross-ventilation, the practice of keeping windows and doors open on opposite sides of your home, can cool your house throughout the day. Little details such as ventanillas (floor-level sliding windows) and large windows can also keep the heat away, while elevated spaces like verandas can shield you from the sun.

ADVERTISEMENT - CONTINUE READING BELOW

4. Consider the layout

The layout of a house is an important factor to think about, because a good layout will allow ventilation to flow smoothly throughout the entire home. For example, courtyard houses with thick outer walls are a good idea because they instantly protect the inner living spaces, and typically, the sun only reaches the courtyard for a short period of time during noon.

5. Use a fan

A ceiling or a pedestal fan instantly improves air circulation, plus it only uses about 1/10th the electricity of a typical air-conditioning unit, which means that it only costs 1/10th of an AC unit's electricity cost to operate.

This article was published as "Pure energy" in the December 2006 issue of Real Living magazine.

This story originally appeared on Realliving.com.ph.

*Minor edits have been made by the SmartParenting.com.ph editors.




Trending in Summit Network