Perfect For Beginners! Mga Halamang Hindi Madaling Mamatay

Here are plants that can survive (almost) anythingâincluding your black thumb.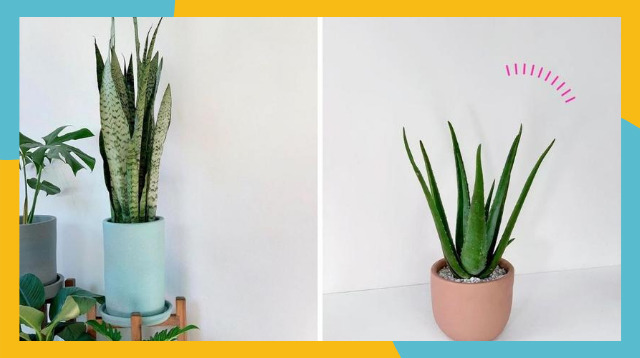 You've no doubt noticed that ever since quarantine began, more and more people have started building their home gardens—slowly bringing nature closer to them as we stay indoors during a pandemic.

It started with buying that *first* plant then evolved into checking out different ways—chic stands, cool racks, and cute pots—to display their gorgeous greenery.




It's all people talked about on your feeds! At some point, everyone couldn't get enough of dried flowers because, let's face it, they're so, so beautiful. But you haven't taken the leap because technically, you'd be in charge of taking care of another living thing, and that's gotta be hard, right? Wrong.

There are actually plenty of low-maintenance, hard-to-kill plants that essentially take care of themselves (we stan an independent halaman, lol).

If you're too shy to ask questions in that plant community/Facebook group you just joined and have no idea where to start, here are six plants that don't require a lot of TLC.

ADVERTISEMENT - CONTINUE READING BELOW

Spider Plant

It's hard to come up with a more independent plant than the Chlorophytum comosum or spider plant. While it prefers bright light, this plant can survive in low-light conditions, so yes, even that tiny window in your room is enough. A spider plant doesn't need to be constantly watered, either—for some, that's as little as once every 10 to 14 days.

Snake Plant

Snake plants remind me a lot of cats I meet on the street: They appreciate it when you give them food and water, but they also need their space. Snake plants are similar in that they don't require too much attention.

If you want to see them thrive, indirect sunlight is your best bet. Fun fact: It's also called Mother-in-law's tongue, a fitting name for a plant with long, sharp, pointed leaves, lol. Make sure not to overwater this baby because it'll rot.

ADVERTISEMENT - CONTINUE READING BELOW

Pothos

Here's another plant that's super easy to keep alive. Go for a pothos plant if you're the kind of halamom who needs a very obvious sign that it's time to water your plant (like say, if it's starting to wilt). But this is also the bare minimum.

Keep your pothos healthy by avoiding direct sunlight; and if you see that the leaves are looking paler than normal, it's an indicator that it's getting *too much* sun exposure. These also don't need to be in soil; you can keep them in a container with water.

ADVERTISEMENT - CONTINUE READING BELOW

Peace Lily

Also known as Spathiphyllum wallisii, this plant is known for improving air quality (as someone who suffers from asthma, this is the one I'm thinking of buying). Like many of the plants on this list, it can survive in low-light environments.

People gravitate toward this plant because it also produces flowers; the flowers start off white but turn a bit yellow or green as it grows older. For the peace lily to last long, keep it in a warm, humid room. You'll know when to water this plant because it starts drooping.

ADVERTISEMENT - CONTINUE READING BELOW

Aloe

A plant that needs no introduction, the aloe vera, which is a type of succulent, is known for its beauty and health benefits. The sap is used in moisturizer and in products used to treat cuts and minor sunburn. As a succulent, it's not high-maintenance, but it does need plenty of indirect sunlight.

If you don't want to think about changing containers too often, then an aloe plant is perfect for you because it can literally thrive in the same container for years. Should you decide to use the leaves, make sure not to cut off more than a third at a time.

ADVERTISEMENT - CONTINUE READING BELOW

ZZ Plant

You didn't think we'd end this list without mentioning the ZZ plant, did you? Utter the word "low-maintenance" to a plant collector and they'd probably recommend getting yourself a Zamioculcas zamiifolia. It's adapted to survive months without water and low-light conditions.

Should you decide to go with a ZZ plant, place it in a room that's relatively bright, but with indirect sunlight. Too much sun exposure can cause scalding and can even turn its leaves yellow.

Like many indoor plants, you want to make sure you don't overwater it because if the roots are always wet, it can rot. Lastly keep your ZZ plant in a pot with holes, allowing for drainage.

ADVERTISEMENT - CONTINUE READING BELOW

Sources: The Spruce, Good Housekeeping

***

What other parents are reading




This story originally appeared on Cosmo.ph.

*Minor edits have been made by the SmartParenting.com.ph editors.

Trending in Summit Network