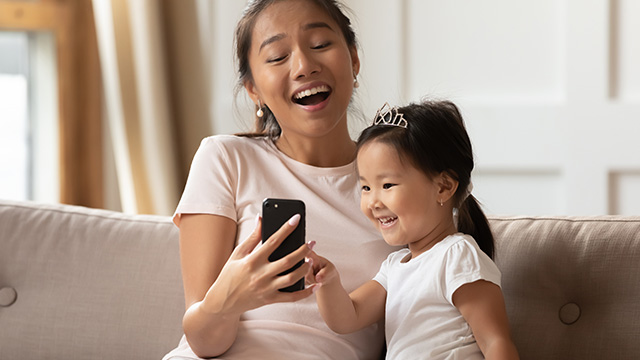 Running a household smoothly and safely means being tech-savvy. As a mom — and a busy one at that — you might have already made the switch to shopping apps and online stores to meet your families' needs.
But, wouldn't it be nice to earn rewards just for shopping from the comfort of home? Well, that's exactly what the Robinsons Rewards lifestyle loyalty program, now Go Rewards, is all about!
Go Rewards gives you all sorts of perks and benefits like discounts, promos, exclusive offers, redeemable points — all that good stuff — while you shop! The best part: you can easily earn these rewards because your home and family essentials can be purchased within one app: the Go Rewards app!
Here's a rundown of some of the things you can shop for within the Go Rewards app.
Food and groceries
Restock your kitchen cabinets, refrigerator, and toiletries safely from home while earning all sorts of rewards! For your groceries, choose to shop from partner stores like Robinsons Supermarket, The Marketplace, Robinsons Easymart, and Shopwise. There's also No Brand, a Korean mart where you can get your favorite Korean food and home products.
Pro tip: Always check the listings for Robinsons Supermarket Loyal Treats, Robinsons Easymart Easy Treats, The Marketplace Loyal Perks, and Shopwise Wise Perks to find out which featured products can earn you additional points!
Home appliances and gadgets
Thinking of getting the trendy air fryer or a cordless anti-dust mite vacuum? Did your microwave oven break? Need a new lamp for your child's learn-from-home desk? Check out Robinsons Appliances, True Value, or Savers Appliances on the app. You won't have to worry about stepping out of the house for your home appliance needs anymore.
Quality gadgets are a must in our emerging digital-first world, too! If you're a WFH parent or have homeschooling kids, check out the selection of laptops, printers, earphones, speakers, and cameras at Robinsons Appliances. By using the app, you can earn points from your purchase and get member-exclusive offers, too!
Pro tip: By shopping at Robinsons Appliances with Go Rewards, you can get up to 200 additional points!
Per DTI Fair Trade Permit No. FTEB-118295 Series of 2021
Clothes and toys
If you have small kids, you'll love Toys"R"Us and Robinsons Department Store's toys and activity sets the kiddos can enjoy at home.
Do your bigger kids need new pambahay outfits? Scroll through Robinsons Department Store's online selection of clothes and get new sets for them — and even the entire family while you're at it!
Home improvement needs
With the whole family spending more time at home, it's best to invest in good-quality household items and fix up the house to make sure everyone has a comfortable stay. For things like extension cords, shelves, hooks, paints, hand and power tools, and all kinds of home repair products, Handyman, Robinsons Builders, True Value, and even Daiso will provide you with plenty of options at different price points.
Medicine and vitamins
Get discounted rates, promos, and earn points whenever you shop at Southstar Drug through the app. You can get your orders conveniently delivered to your home as well.
Pro tip: Be alert for flash sales because you can earn points when buying participating items! 
Per DOH-FDA-CDRR Permit No. 456 Series of 2021
Pet care
Of course, don't forget your beloved family pets! For your furry family members' needs like toys, bowls, treats, grooming kits, and pet food, check out the options at Pet Lovers Centre.
Pro tip: Take a look at the available dog and cat food products because you can enjoy up to 15% discount on select brands! 
Per DTI Fair Trade Permit No. FTEB-118307 Series of 2021
Take note, these are just some of the many Go Rewards partner stores. There's a lot more within the app so make sure to download it and register now for free: Click here! If you already have a Robinsons Rewards card, just download the Go Rewards app and link your card to earn rewards as you shop.
Managing your family and household needs from home can be challenging right now, but with Go Rewards as your partner, you can definitely #KeepGoing!
Visit the Go Rewards official website and Go Rewards Facebook page for more information.