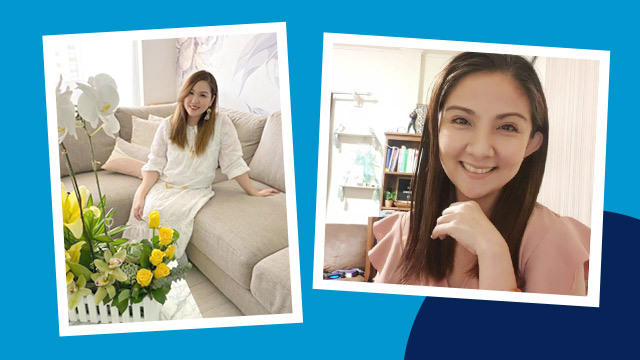 The current health crisis has caused moms everywhere to be stricter and more mindful in keeping the home clean and free of illness-causing germs. This means improving old routines like increasing the frequency of handwashing and bathing, especially after running errands and general cleaning.
Most moms are now disinfecting high-traffic areas and high-touch surfaces at home. They've also adopted new habits like cleaning and disinfecting groceries and developing post-errand routines.
It may sound like a lot of work, but moms do have a knack of going with the flow and acclimating themselves to the so-called "new normal." Take, for example, Smart Parenting Mom Network members Balot Del Rosario, Cara Kho Martinez, Din Real Bautista, and Isabel Dizon. These four moms share here their tried-and-tested ways to maintain cleanliness at home.
1. Disinfect groceries and deliveries before storing them.
When you have young children at home, you would not want to risk bringing in anything contaminated with invisible viruses and bacteria.
Balot, Cara, Din, and Isabel now make it a point to take this extra step using soap, water, alcohol, and even ultraviolet (UV) sterilizer, either before bringing in the products inside the house or before storing them in the pantry.
As Cara, a pregnant mom of two puts it, "It's really tiring to disinfect everything kaso kailangan talaga gawin."
2. Help kids look after themselves by making cleaning tasks fun.
With your guidance, incorporate play into tasks like handwashing and bathing to make these fun, not tedious, just like Balot and Cara do for their children.
"We create bubble baths, so they enjoy their bathtime more. They get to bring toys in the bath so that they can play and, at the same time, clean their toys with soap and water. We also create [a] soap bubble basin so that we can sing and play while washing their hands," says Balot, a mom of two toddlers.
Cara shares: "I also put liquid soaps in our bathrooms since I know mas gusto nila 'yun kasi mas ma-bubbles. For them, parang play lang, pero I do that to encourage them to wash hands more frequently and nang mas matagal. Effective naman."
"My son, on the other hand, is only [below] 2 years old but copies his big sister a lot. Unahan pa sila maghugas ng kamay lagi," she adds.
Aside from making things fun, constant reminders, affirmations, and praises for a job well done can also help them remember to do these.
It also won't hurt to talk to them about COVID-19, like what Din and Cara did with their older kids. Just make sure you are calm and honest when explaining so they wouldn't get scared.
3. Come up with a post-errand routine.
All the preparations needed to be done, even routine tasks like the grocery, feel like going on an important mission these days. Help make things easier for yourself by creating a post-errand routine — and sticking to it. Here's an example, courtesy of Cara.
Upon arriving home, Cara and her husband place their phones and wallets in a UV sterilizer. Then, they go to the bathroom to wash up and change into clean clothes they've already prepared before heading out. Their outdoor clothes go into a basin of hot water in the toilet to avoid mixing them with their house clothes and possibly contaminating them.
As an added precautionary step, they wipe or spray their phones with alcohol after taking them out of the sterilizer to eliminate any germs that may have remained.
4. Have separate indoor and outdoor footwear.
Another measure these moms take to prevent bringing germs into the house is to have separate slippers and shoes for indoor and outdoor use. Isabel adds, "I also make sure that our entryway is properly disinfected because this is the spot that will most likely be the point of entry for the virus to come inside your home."
5. Use powerful germ-killing products for cleaning and disinfecting.
By now, moms (and dads) already know this. But it always pays to be reminded to use only products with ingredients certified by health and medical professionals to be effective in killing harmful bacteria and viruses like COVID-19.
For household cleaning, some of the qualities Balot, Cara, Din, and Isabel look for include those that are already proven to be effective in killing germs, do not have a strong smell, and are easy to use.
To be more specific, Balot says she prefers using cleaning products with sodium hypochlorite, like Domex products, to clean surfaces like floors and toilets.
If you don't know it yet, sodium hypochlorite is listed by the Department of Health as an effective disinfectant against COVID-19.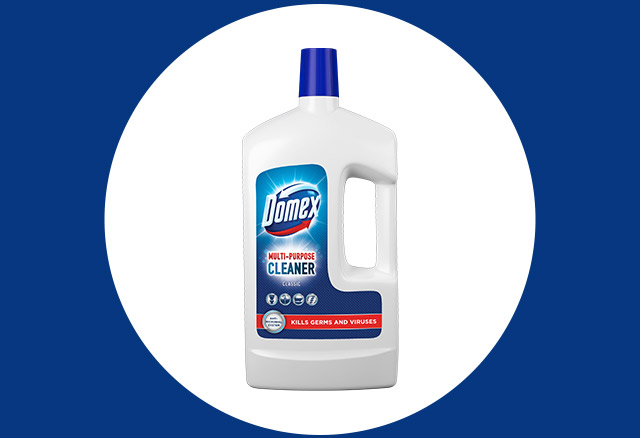 Balot, Cara, Din, and Isabel use one product frequently as the Domex Multi-Purpose Cleaner. They find it particularly helpful to clean and disinfect floors and surfaces in the kitchen, bathroom, bedroom, living room, laundry area, and other common areas inside the house.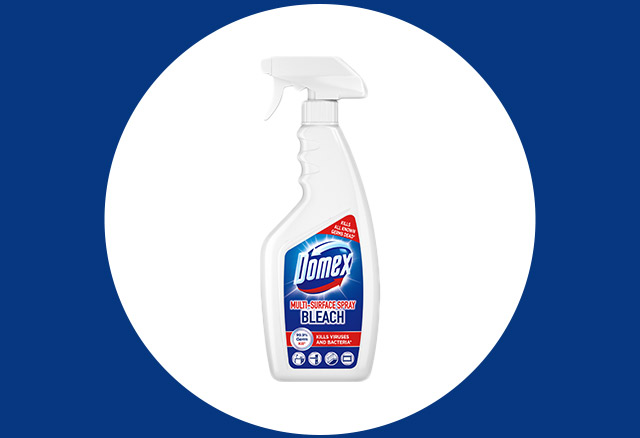 The Domex Multi-Surface Spray Bleach is another product that the mom uses to clean and disinfect light switches, remote controls, doorknobs, and other high-touch surfaces. Aside from these surfaces, it can also be used on non-food deliveries and other packages. It's ready to use, too, meaning there's no need to dilute it in water.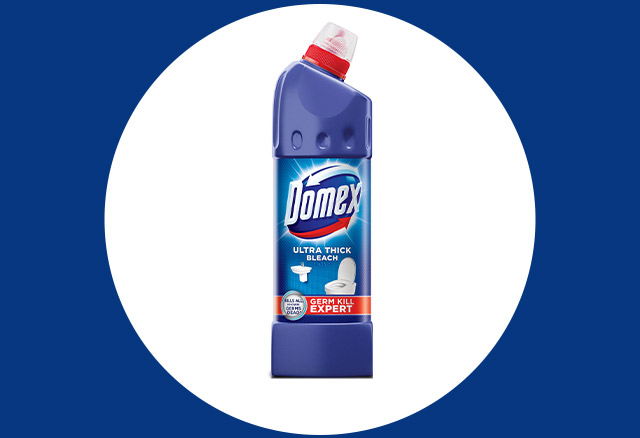 Lastly, Balot, Cara, Din, and Isabel all turn to Domex Ultra Thick Bleach to keep their toilets clean. This product can also be used to make the entire bathroom sparkling, stain-free, and germ-free — just mix it with water.
"At this very critical time, there is no margin for experimentation, and we use products that are scientifically proven to kill germs, bacteria, and viruses," Balot says.
On a final note, Din reminds busy moms to keep their surroundings clean and themselves. "Make sure you have a clean body and mind, too. That's how we can fight the germs and viruses around!"
To find out how Domex can help keep your home clean and germ-free, follow Domex Philippines on Facebook.