RITM Doctor Asks For Get-Well Cards From Kids To Uplift Patients' Spirits

Kids want to help, and here's a wonderful way to do so.
A mission for the kids!

PHOTO BY

courtesy of Dr. Jaime Isip-Cumpas

On your social media accounts, you have seen and read again and again how our doctors, nurses, and health workers are working tirelessly in the front lines.

As of this writing, nine doctors have passed away in the fight against COVID-19, but our medical and health professionals continue to serve fearlessly. They sleep in the hospitals and stay away from their families with one thing in mind: Give the care COVID-19 patients need and deserve.

And the care goes beyond medical treatment, as one doctor showed recently.

Dr. Jaime Isip-Cumpas, a pediatrician and a frequent resource person for SmartParenting.com.ph, shared a request by a fellow doctor and friend, Dr. Nicole Perreras, a pediatric infectious disease specialist affiliated with multiple hospitals, including RITM.

Dr. Isip-Cumpas' post read: "Your kids, apos, nieces and nephews might want to participate. Dr. Nicole Perreras is a friend and doctor from RITM. She is requesting for get-well cards that they can give out to their patients to somehow uplift their spirits. 

ADVERTISEMENT - CONTINUE READING BELOW

"We know how lonely it can be while you're all alone in the hospital, with no visitors allowed. So we wanted to make sure that each patient can receive a get-well card as part of their breakfast tray, so they know that they are in our thoughts and prayers. We welcome handmade or digitally made get-well cards as long as it comes straight from their hearts."

CONTINUE READING BELOW

Recommended Videos

You may email your child's letter or artwork to covidletters@gmail.com. You can also send them to Dr. Nicole Perreras at RITM, Research Drive, Filinvest Corporate City, Alabang

PHOTO BY

courtesy of Dr. Jaime Isip-Cumpas

ADVERTISEMENT - CONTINUE READING BELOW

 

Ripley did her get-well card during Robert Alejandro's online art class this morning, March 28, 2020.

PHOTO BY

Jenny Inumerable Suarez

Dr. Isip-Cumpas told us that Dr. Perreras' card-writing initiative to bring comfort to COVID patients resonated with many. She said, "The response has been overwhelming. The outpouring of support has been truly heartwarming during these uncertain and challenging times."

ADVERTISEMENT - CONTINUE READING BELOW

Making kids understand our new normal these days is not an easy conversation. It is hard to understand a threat you cannot see even for grown-ups. But kids want to help when they see their parents in distress. 

You may hide it, but your kids know when you are worried. This small gesture is a way to channel their anxiety about you, mom and dad. Tell them how their words and art comfort not just you but people who are sick right now. 

ADVERTISEMENT - CONTINUE READING BELOW

And you know what? It's such a boost to your child's self-esteem to know they can contribute to the world of grown-ups.

More from Smart Parenting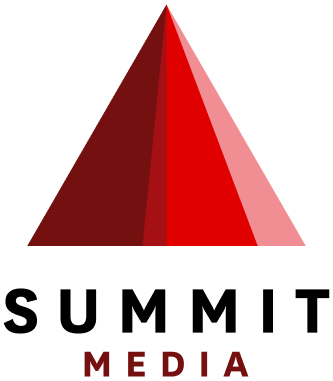 Get the latest stories on COVID-19.
All you need to know from your trusted Summit Media network. Sign up here for regular updates delivered to your mailbox.
The email address you entered is invalid.
Thank you for signing up. We'll send updates directly to your inbox!
Trending in Summit Network