Quality Bonding Time For This Family Means Making Face Shields For Frontliners

Their kids were motivated to do more face shields after seeing health workers wear their creations.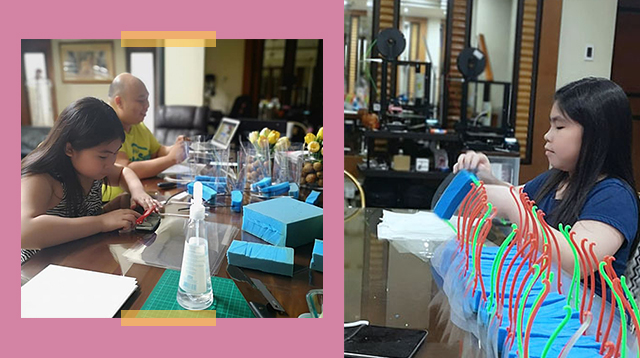 Even if we just #StayAtHome, we are already doing our part to flatten the curve and curbing the spread of the coronavirus disease 2019 (COVID-19). There are also many ways we can help out while following the enhanced community quarantine (read them here). For mom Cay Aquino Casareo and their family, it's creating improvised face shields for health workers and other frontliners while they are stuck at home.

On Facebook, Cay shared photos of the face shields that they were able to make using her husband Lot's 3D printer. "My husband invested in 3D printing machines last year, hoping to make a business out of it," she tells SmartParenting.com.ph. "He became a member of 3D Printing For A Cause and that made a way for us to make shields [during] this crisis." (Read how a 16-year-old student also used his 3D printer to create masks here.)

Cay (third from left) with her husband, Lot (second from right) and their son and daughters.

PHOTO BY courtesy of Cay Aquino Casareo

ADVERTISEMENT - CONTINUE READING BELOW

CONTINUE READING BELOW

Recommended Videos

The couple, who are both entrepreneurs, encouraged their three youngest children — Danie, 15; Caitlin, 11; and Lily, 4 — to help out. After printing the frames, they used materials they found at home to create the shields. These include old acetates, foam, a glue gun, glue sticks, a cutter, and a puncher.

"Danie is our glue master, while Lily helps in putting the foam. Caitlin assembles the frames with the foam and acetate," Cay shares.

It takes them half an hour to create 4 face shields, including printing and assembly. After assembly, Cay cleans the shields with alcohol and sanitizes them using a UV sterilizer that they bought in preparation for her new baby (yes, she's pregnant!).

ADVERTISEMENT - CONTINUE READING BELOW

Lot and Caitlin assembling the face shields. Caitlin is punching holes on the acetate. 

PHOTO BY COURTESY OF CAY AQUINO CASAREO

Danie is in charge of gluing the face shields. They can print and assemble 4 face shields in just half an hour.

PHOTO BY

courtesy of Cay Aquino Casareo

On their first day, they were able to make 28 face shields — "So slow and many errors pa," says Cay — while on the second and third days they were able to improve the design and made a total of 80 face shields. All these were donated to East Avenue General Hospital and Fairview General Hospital.

ADVERTISEMENT - CONTINUE READING BELOW

Cay shares that her kids were inspired and motivated to create more face shields because "When we sent the first batch to [the hospitals], they sent their pics wearing the 'homemade' or 'DIY' masks." So far, the family has also been able to donate to the Philippine General Hospital, the Ortigas Hospital and Healthcare Center, their local barangay, and the National Meat Inspection Service, where one of their friends work.

Lot shows how the face shield looks like when worn.

PHOTO BY

courtesy of Cay Aquino Casareo

ADVERTISEMENT - CONTINUE READING BELOW

Bayanihan in the time of COVID-19

The improvised face shields are created using the 3D-printed frames, foam, and acetate.

PHOTO BY

courtesy of Cay Aquino Casareo

The family wanted to make more face shields, but on March 24, they ran out of materials. "We were sad because too many were requesting and even willing to pay, but as a family, we are just doing this for God's glory — never to make money out of it. We wanted to help," Cay shares.

ADVERTISEMENT - CONTINUE READING BELOW

Thankfully, the spirit of Bayanihan came through: Cay's family was able to receive materials from generous donors. "With these we can make maybe hundreds of face shields depending on the kids' cooperation," Cay shares.

With the additional materials they got, Cay and her family hope to donate to more frontliners. "So far, we've been able to send to doctors and medical staff that we [personally] know. I receive requests through Facebook, [so we're trying] to send to them, too," Cay shares.

Young kids can also uplift COVID-19 patients by making get-well cards for them at home! Click here for the details.

More from Smart Parenting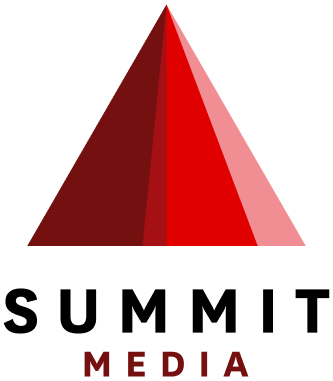 Get the latest stories on COVID-19.
All you need to know from your trusted Summit Media network. Sign up here for regular updates delivered to your mailbox.
The email address you entered is invalid.
Thank you for signing up. We'll send updates directly to your inbox!
Trending in Summit Network