A Former OFW Finds Her Creative Calling, Thanks to Adopted Son

This is a story of a leap of faith, answered prayers, and unexpected blessings.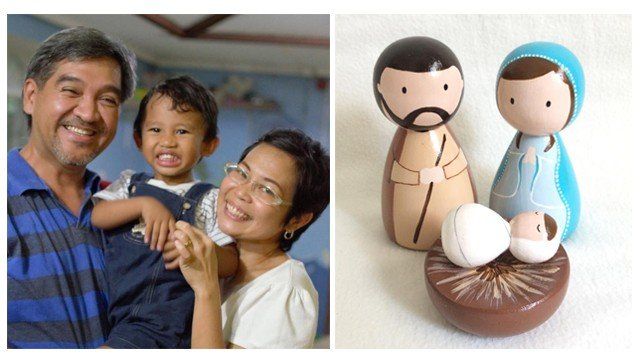 Even before Weena and Noli Contreras got married in 2007, adoption was already in their minds. But it wasn't after eight years of trying to get pregnant when they decided to pursue it. 

By 2015, the couple had been working in Doha, Qatar for five years. In January that year during their annual vacation in the Philippines, they decided to inquire about adoption at the Department of Social Welfare and Development (DSWD). 

A social worker explained that one of the requirements was attendance at a pre-adoption orientation. The problem was they were scheduled to go back to Doha in a few days. The social worker took pity and gave them the seminar right then and there. Weena felt it was a sign. "I kept thanking the Lord," Weena shared. "This was really for us."

What other parents are reading

Then came another roadblock. After completing the necessary documents by March, the couple learned the adoption application required they both reside in the Philippines. It meant giving up their jobs in Doha, without any assurance their application would be approved.  

The couple took a leap of faith and decided to go home "for good" in September 2015. They rented a house near Weena's parents and prepared for the social worker visit scheduled for November. "It was such an exciting time for us, but it also felt like the longest two weeks in our entire married life."

By November 15, 2015, the couple was told they were "matched" with a 20-month old boy named Mateo. Weena was overjoyed. She and Noli had settled on a name for their future son, and it so happened to be "Matteo Lucas," named after the Four Evangelists. "Tears of joy were already flowing before [the social worker] finished her first sentence. I knew this boy was the one. Even before she asked if we wanted him, I had already said, 'Yes, we want him!'"

ADVERTISEMENT - CONTINUE READING BELOW

What other parents are reading

The social worker explained the name "Mateo" was given by the people in the barangay hall who took him in. She also said the boy looked a lot like Weena, and his birthday was April 29. That sent Weena crying again. She and Noli were born in April, and they secretly wished their child would have the same birth month.

The couple was required to visit Teo for two whole days before they could take him home. "As we entered the orphanage, we saw Teo riding a toy car, playing with other children. I called out to him and waved. He came closer and waved back. The other children came close, too, while the older ones asked, 'Are you Mateo's mommy and daddy?' That was the sweetest thing I have ever heard," Weena says.

"When other kids tried to sit on my lap, Mateo tried to squeeze himself in and claim his territory," Weena shares. "I felt sad for the other kids, but I also felt kilig."

They were allowed to take him home on December 23, 2015. Four court hearings later, on November 2016, Weena and Noli officially became Teo's parents.




CONTINUE READING BELOW

Recommended Videos

Noli eventually returned to Doha to work, but Weena, who was Kindermusik teacher in Doha, stayed behind and begun homeschooling Teo informally. One of Teo's lessons involved learning about the lives of saints. 

"I started introducing the saints to him using my watercolor paintings and coloring pages. But my son was too young to color then," shares Weena, who is a Fine Arts graduate from the University of Santo Tomas. 

She later noticed Teo developed a habit of kissing the statue of Mary and the crucifix on their altar. "Sometimes, he takes the statue by himself and kisses it. I often get nervous and tell him not to do that because it might break. But then, who was I to prevent this toddler from showing affection to our dear Mother Mary and Jesus? I felt like a villain!" she recalled.

What other parents are reading

Weena's immediate thought was to find 'unbreakable statues of Mary and Jesus.' She scoured the Internet and came across peg dolls, but they were not locally available. She then saw her little Kokeshi keychain doll, a gift from one of her dearest friends. Kokeshi dolls originated from Japan and are handmade from wood. Weena realized she found her unbreakable statues -- she just needed to craft them herself.  

Each wooden doll begins with research (how the saint looks like), and a watercolor sketch follows. Weena sands the doll, made of molave wood, until it is smooth and coats it with primer. Then she starts to paint. "I do the body and its details first, then the face and the hair." The doll is sealed with a water-based sealer. Weena uses non-toxic paints including the sealer to make sure it is safe for children. It takes her two weeks to finish several dolls.  

ADVERTISEMENT - CONTINUE READING BELOW

Teo loved the wooden dolls so much, and Weena wondered whether other parents might be interested. "We learn about the lives of the saints by reading about them and retelling what we read using the dolls. Teo plays with them using blocks and other toys."

The problem was Weena needed capital to make more dolls. As she scouted for affordable supplies, a ninong visited bearing a welcome gift. "It was the exact amount I needed to buy the paint and have the wooden dolls made and shipped. I didn't ask my ninong, but God made a way."

ADVERTISEMENT - CONTINUE READING BELOW

Weena began posting her dolls on Facebook in February of this year, and the response was overwhelming. "I have sold about 200 dolls and shipped 15 Nativity sets already," she shares

Since she handcrafts each doll herself, Weena has set a limit of 20-25 orders a month. Currently, she sells 20 kinds of wooden saint dolls at P1,200 each (each doll is packed in a katcha pouch). A basic Nativity set is priced at P2,800, a Three Kings set at P3,200, and an angel and shepherds set at P3,000.



Weena also adds a very special "material" to her products. "When someone orders a wooden Saint doll, I ask for that person's intentions, and I pray for them while I make their orders," she says.

While Weena is glad about the extra cash her wooden dolls bring, she says the monetary blessings are just a bonus. After all, she's already received God's greatest blessing: her adopted son, Teo.

To order Weena's wooden dolls, visit her blog, Everything Is Grace or her Facebook page. Weena posts her homeschooling journey with Teo on her Facebook page Teacher Weena – Homeschool Mama.

ADVERTISEMENT - CONTINUE READING BELOW

What other parents are reading
Celebrate your pregnancy milestones!

Enter your details below and receive weekly email guides on your baby's weight and height in cute illustration of Filipino fruits. PLUS get helpful tips from experts, freebies and more!
You're almost there! Check your inbox.

We sent a verification email. Can't find it? Check your spam, junk, and promotions folder.
Trending in Summit Network